Customers are becoming accustomed to buying more goods, services, and memberships online, whether they are purchasing tangible goods or scheduling appointments at a spa or salon.
Are you searching for the top e-commerce platforms on which to build your online store? If so, you have a significant decision to make because the platform you choose will either make or kill your internet business.
By choosing the best e-commerce platform, you'll have access to all the resources you need to quickly and easily build a beautiful and fully working online store, as well as a knowledgeable support team to guide you along the way.
Making such a decision, though, can be difficult and perplexing given the broad range of ecommerce platforms and packages available today.
Even yet, creating an ecommerce store from scratch has never been simpler; as a result, if you're considering opening your first online store or expanding your brick-and-mortar store online, the time is now.
What is eCommerce?
Ecommerce is the buying and selling of goods and services over the Internet. · It is conducted over computers, tablets, smartphones, and other smart devices.
For your convenience, we've compiled a list of the top e-commerce platforms that can handle all the essentials (including shopping cart software, payment gateways, and an intuitive editor) and provide enough themes, templates, and customization options to set your site apart.
Best eCommerce platform for small business 2022
1. WooCommerce
WooThemes created WooCommerce in 2011 as an e-commerce addition to the well-known WordPress content management platform.
Since it is the most widely used, adaptable, and reasonably priced extension for WordPress users who wish to develop a fully functional ecommerce site, we select it as the best for WordPress sites.
Any WordPress site that wants to add ecommerce features can do so by using the free plugin WooCommerce. WooCommerce makes it simple to build a scalable online store of any size because WordPress is one of the top SEO platforms available on the market.
Best for WordPress Sites: WooCommerce
WooCommerce provides a built-in payment processor, similar to many of the other platforms we evaluated.
Additionally, free extensions are available for users to add Square, Amazon Pay, PayPal, and Stripe.
WooCommerce offers integrated analytics, reporting, shipping, tax, and other tools—all for free—along with a large selection of designs and back-end administrative tools.
While WooCommerce provides rudimentary inventory management, it isn't well suited for high-volume businesses even though it is beneficial for managing basic supplies. However, order management is more comprehensive, enabling users to drill down to view sold products, billing and shipping addresses, and customer details.
Lastly, WooCommerce's extensions enable customers to sell goods on social networking platforms and online marketplaces like Facebook, eBay, Pinterest, and Amazon.
In summary, WooCommerce's extensive collection of paid and free extensions may be used to circumvent many of its constraints.
Powerful WooCommerce features for eCommerce Store
Integrating WordPress Effortlessly+
It is a platform for open-source development.
exceptional flexibility built-in payment processing
Large Extensions Library
Various Theme Options
Easy & Robust
The Benefit of SEO
Order management is as simple as pie.
Integration with your marketing tools is seamless.
Integrated Blogging Feature
Comprehensive Documentation
Locally Designed Products
Unlimited products and product photos are sorted and rated.
2. BigCommerce
BigCommerce, a renowned e-commerce platform that was first introduced in 2009 and offers an excellent level of scalability for online businesses, can track and shape the growth of your company.
BigCommerce offers a selection of designs and themes to help stores look their best and launch quickly, much as Shopify does. Users can also create their own stores from scratch or hire BigCommerce designers to do it for them.
The platform has a fully functional CMS that enables users to manage a whole website instead of just an online store.
Users can gain from flexible and thorough product administration, improved search engine results, and a number of built-in marketing tools.
Some of the most well-liked aspects of BigCommerce include:
Products, file storage, and bandwidth are all unlimited.
Checkout on a Single Page
reduced downtime
Gift Certificates & Coupons
Ratings and Reviews
Bulk Pricing
Product Videos
Swatches of products
Groups of Customers & Segmentation
B2B Edition
Abandoned Cart Saver
Persistent Cart
Over 65 pre-integrated payment methods are available, and shipping information can be adjusted to meet the needs of the business.
Recently, additional features like support for Amazon Import, Link, and Shopping in Instagram Stories have been added. The platform provides automated order processing, customizable tax regulations based on where orders are placed and dispatched, support for over 140 currencies, and flexible tax standards.
Despite not being the most beginner-friendly eCommerce platform available, BigCommerce offers a 15-day free trial so you can test things out and see how it functions for you.
Options for BigCommerce subscriptions include a 12-month plan – US$299.95 per month (US$3,599.40 total cost)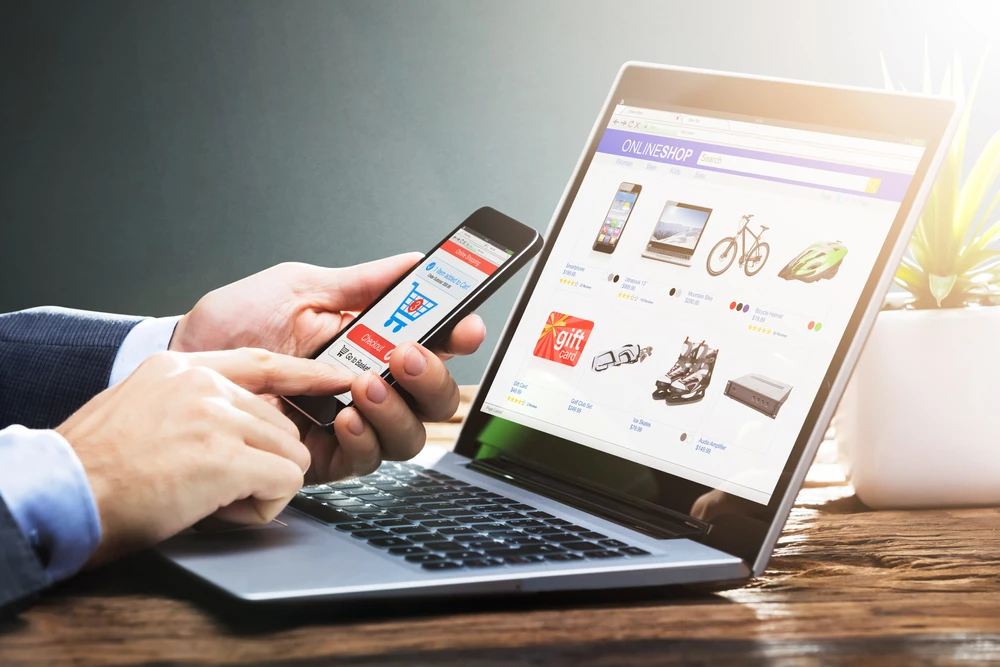 3. Shopify
Shopify is arguably the most well-known e-commerce platform, and has advanced significantly since its founding in 2006. True to its word, Shopify doesn't require any technical or creative expertise to help you build a great online business.
You can launch your online business quickly and easily using Shopify. Users have a large selection of templates to choose from, or they can create the appearance and feel of their store from scratch.
Additionally, Shopify supports a wide variety of credit cards, and provides Level 1 PCI DSS compliance certification, an SSL certificate, and 24/7 customer service by phone, live chat, and email.
Some of the Shopify features:
More than 70 excellent themes for your storefront
For your protection, every Shopify store comes with a free 256-bit SSL certificate.
numerous beneficial dropshipping integrations
supporting the greatest SEO techniques
automated emails from stores
easy-to-use inventory management
unlimited bandwidth hosting
An analytical dashboard that is useful
Useful Shopify app for your smartphone
Shopify Pricing
The least expensive of Shopify's three pricing tiers, which starts at $29 per month, is quite expensive. However, free trials are offered for each plan.
So, you may sign up for their free 14-day trial if you want to experience Shopify on your own before spending any money.
Basic Plan
$29 per month
All the basics for starting a new business
Online credit card processing at 2.9% plus 30 cents
Shopify Plan
$79 per month
Everything you need for a growing business
Online credit card processing at 2.6% plus 30 cents
Advanced Plan
$299 per month
Advanced features for scaling your business
Online credit card processing at 2.4% plus 30 cents
All Shopify plans come with a 14-day free trial and 24/7 support through multiple channels.
Read also:
4. Wix
Wix is most recognized for being an all-purpose site builder, but it offers more than just attractive templates and logos; it also works as an effective eCommerce platform. If you buy one of Wix's two premium packages, that is.
Wix provides a far more straightforward option for small businesses who don't require all the bells and whistles of an online superstore, whereas the majority of e-commerce systems opt to be as complex as possible.
Additionally, Wix offers a wide range of site-building tools, making it incredibly easy to set up and run an online business without the need for technical knowledge. The end result of all this is an e-commerce platform that should be simple for anyone to use.
You may select from a wide range of payment providers thanks to Wix Payments, including all of the main credit card issuers (Visa, Mastercard, Discover, and so forth), as well as other payment systems like PayPal and Stripe.
Overall, Wix performs admirably if you're looking for a less complex, novice-friendly option to some of the full-frontal web shop development solutions offered here.
While providing many robust e-commerce capabilities including SEO tools, an extensive app store, support for many currencies, the option to sell on e-marketplaces, built-in support, and much more, it maintains a high level of user-friendliness.
5. Magento (Now Adobe Commerce)
Adobe Commerce is trusted by household names like Nike, Procter & Gamble, and Cisco.
An essential component of the package is coding.
Therefore, Adobe Commerce is a wise choice if you have a developer on staff or have the money for one and want something that is both strong and truly customized.
Up till you achieve the feature-rich online store you desire, you can do and undo it. The community is a significant aspect of Adobe Commerce.
There are many developers there who will work on your store in exchange for payment or answer some of your inquiries for free.
Additionally, there is a marketplace where you can purchase extensions and themes to make your platform more functional. The most popular version of Adobe Commerce is free, however, there is also a premium level for enterprise solutions for big e-commerce companies.
Discounts, automatic payments, the capacity to grind SEO, the opportunity to customize material for each user, membership subscriptions, an unlimited number of products, and more.
The most popular version of Adobe Commerce is free, however, there is also a premium level for enterprise solutions for big e-commerce companies.
The annual licensing fee alone is in the tens of thousands of dollars, so it is pricey. That's a lot, but it's faster and in the cloud, plus it has extra features like automatic trigger-based email campaigns and automatic cross- and upselling.
Pros
robust and full of features
Strong 1-Click sales with SEO
a large user base and community
Scalable and very adaptable
flexibility in deciding where to host the software
Cons
expensive themes.
Simple to Slow Down
Needs Skills in Development
Almost no support.
needs lots of room and memory to function properly.
6. CoreCommerce
CoreCommerce, a company founded in 2001, specializes in offering e-commerce services to small and medium-sized enterprises. The business places a strong emphasis on simplicity and openness while providing a user-friendly platform with no additional fees.
The fact that all of CoreCommerce's functionalities are accessible to all consumers, regardless of the plan they are on, is arguably its most distinctive feature. The number of products you can add to your store (the most affordable plan allows you to add up to 150 products), the number of email accounts, the quantity of bandwidth, and the number of gigabytes of storage space are what determine the pricing.
Additionally, each plan includes a $50 credit for Facebook ads.
7. Weebly
Weebly is a freemium site design, web hosting, and online store development tool made for usage by freelancers, startups, small enterprises, and non-profits. Square purchased Weebly in 2018, enhancing its e-commerce capabilities.
Weebly's drag-and-drop editor gives users complete control over their website without requiring them to have any coding or web design experience. More than 100 optional templates are available on Weebly, together with the domain and all the necessary tools.
Websites on Weebly are totally editable with HTML/CSS code, and users may design a webpage exactly how they want it using the editor.
More than 50 million websites worldwide are currently powered by it. Since it is the only platform we studied that allows customers to construct an easy-to-use eCommerce site for free, we selected it as the finest free platform.
Weebly's user-friendly drag-and-drop editor is comparable to Wix's and enables users to quickly build a stunning online store. The software guides customers through every step of putting up a store, from picking a basic layout to choosing fonts and colors to add pages and selecting a domain name.
You can add inventory goods right immediately.
Weebly features
Activity Dashboard
CRM
Cataloging/Categorization
Content Library
Content Management
Credit Card Processing
Customizable Forms
Customizable Templates
Data Import/Export
Design Management
Discount Management
Drag & Drop
Electronic Payments
Email Management
Email Marketing
File Sharing
Image Editing
Inventory Management
Inventory Tracking
Landing Pages/Web Forms
Multi-Channel Marketing
Multi-Store
Multimedia Support
Online Booking Tools
Online Store Builder
Order Management
Order Processing
Post Management
Pre-built Templates
Preview Functionality
Promotions Management
Publishing Options
Real Time Editing
Reporting & Statistics
Reporting/Analytics
Returns Management
Reviews Management
SEO Management
SSL Security
Search/Filter
Shopping Cart
Templates
Text Editing
Third Party Integrations
Visitor Tracking
WYSIWYG Editor
Website Management
eCommerce Management
8. Squarespace
Another platform that supports drag-and-drop is Squarespace. They were established in 2003 and offer modern templates and design skills. Try these out if you don't require many features.
Squarespace makes it simple to sell services and gift cards in addition to goods, set up subscription and membership services, and let clients book appointments online.
By providing discounts and incentives, integrated email marketing tools enable users to increase customer loyalty.
Additionally, the platform supports a number of third-party connectors, such as Printful and ShipStation, making it simple to develop and deliver customized items.
Squarespace makes it easy for customers to pay by accepting payments through PayPal, Stripe, Apple Pay, and Afterpay.
Users can add surveys or gift messages, set unique tax rates, and notify customers when inventory is running low to personalize the checkout process for rapid transactions. Products can be shared on Facebook, Twitter, Pinterest, Tumblr, and other social networks with ease.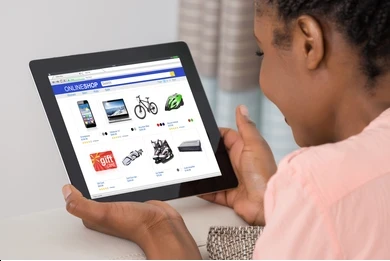 eCommerce Features to Look out for:
| | |
| --- | --- |
| A Must-Have E-commerce Feature | Why It Matters |
| User-Friendly | If you don't know how to apply HTML or CSS, you should opt for a platform with user-friendly, editable templates. This makes it simple to swiftly load and go online with your stuff. |
| Mobile Optimization | It's crucial to select an e-commerce platform that is suited for mobile shoppers because many customers prefer to do product searches and make purchases on their smartphones or tablets. |
| Integrations | By streamlining your complete POS system, you can manage everything from a single spot with the help of integrations. As a result, transferring data between software programs takes less time. |
| Security Features | Your customers' information is protected from cybercriminals through website security. Due to this, it's critical to look for a platform with improved security features like SSL certification and two-factor authentication. |
| Multiple Payment Options | Your consumers will be able to utilize their favorite payment method if you choose a platform that supports numerous payment interfaces. |
Best Ecommerce Platform For SEO
SEO is essential. If internet users can't find your website through a search engine, running an online store will be challenging. Numerous platforms provide SEO solutions to help you promote your website.
However, some are superior to others. The best e-commerce platforms for SEO were determined through testing based on factors including page load time, mobile and desktop speed, SEO, and the average organic traffic of the top online retailers utilizing each platform
| Platform | Performance | Load Time | Mobile Speed | Desktop Speed | Avg SEO Traffic |
| --- | --- | --- | --- | --- | --- |
| Shopify | 3.9 | 1.3 | 63 | 75 | 11717 |
| Sellfy | 3.1 | 1.4 | 46.8 | 72 | 134 |
| Zyro | 3.3 | 2.1 | 51 | 89 | 128 |
| Nexcess StoreBuilder | 4 | 1.93 | 53 | 72 | 58645 |
| ShopWired | 4.3 | 1.38 | 56 | 80 | 717 |
| BigCommerce | 4.5 | 2.2 | 63 | 80 | 33626 |
| Woocommerce | 3.1 | 3.4 | 42 | 52 | 72968 |
| Shift4Shop | 3 | 2.8 | 50 | 58 | 9703 |
| Volusion | 2.9 | 3.5 | 48 | 56 | 15779 |
| Adobe Commerce | 2.8 | 4.8 | 39 | 43 | 19408 |
| Prestashop | 2.9 | 4.62 | 50 | 52 | 33851 |
| SquareSpace | 3.5 | 3.5 | 42 | 63 | 5678 |
| Wix | 3.9 | 3.2 | 69 | 81 | 543 |
| Weebly | 2.6 | 3 | 49 | 59 | 186 |
Best ecommerce platforms FAQs
How do I pick the best online store platform?
The ecommerce platform of your choice should be able to meet these objectives since each online store has a unique set of requirements. Therefore, be sure to have a general understanding of what you'll be getting with it before selecting one platform over the others and choosing a plan.
You must first decide whether you'll use a hosted or self-hosted ecommerce platform, what amount of technical expertise you possess, and the type of online store you'll be building.
But in any case, you need to search for a secure hosting environment for your e-commerce website, a user-friendly drag-and-drop site builder with no-cost mobile-friendly themes, PCI compliance, some SEO tools, and built-in e-commerce features, as well as an app store with pre-built integrations and add-ons (such as promotions, analytics, and abandoned cart recovery).
Before purchasing a package, it's also a good idea to see if an e-commerce site offers a free trial or a money-back guarantee.
How to create your own ecommerce solution
It will be advisable to build each page yourself if you want total control over every aspect of your new online store.
One choice is to hire someone to code your website. If you choose to do this, take the following actions:
1. Request to see actual examples of the company's work;
2. Describe in great detail the website you wish to be constructed. To avoid confusion, the more information, the better;
3. Confirm that you are aware of the cost and the number of revisions that are covered by the cost;
4. Prior to beginning business, always have a formal agreement or contract;
5. Find out whether the designers will host your website and if you can maintain it yourself or if you have to pay extra for the design agency to handle any updates;
6. Request that your firm be given the copyright of your design, as your website is a significant piece of your organization's intellectual property;
7. Specify in your contract how the arrangement may be amicably terminated if something goes wrong.
What Is The Cost of E-Commerce Platforms?
Many e-commerce platforms charge per month for their paid plans, while some provide free versions. While some businesses offer discounted annual payment plans, others take a portion of each sale and a monthly percentage of profits. Other businesses favor a one-time, flat fee that grants the user licensing rights. Although costs are sometimes all-inclusive, some suppliers charge extra for plug-ins, add-ons, and extras like personalized domain names and prolonged technical assistance.
Typical price points:
Lowest cost: $0 to $9.50 per month
Average: $299 per month
Maximum cost: $7,500 one-time payment