Social media is not just a place for fun and likes. It is a great place to grow your business and get potential leads for your website.
Your potential customers are crawling all over social media, looking for something entertaining and worth their time. They also want to buy new stuff and tag brands. They are looking for brands like yours, whether you believe it or not!
In this article, we will show you how to generate quality social media leads.
Let's dive right into it!
What is Social Media Lead Generation?
Social media lead generation is the tactics you use to gain new customers on social media. According to Statista, over five billion people worldwide are on social media. It means that your business has so much growth potential.
You can always turn your potential customers into paying customers. Social media lead generation aims to find people interested in a product or service and collect their contact information, such as email addresses, phone numbers, or social network handles.
10 Best Social Media Lead Generation Strategies 
Here are the ten best social media lead generation strategies you can use.
Optimize Your Social Media Profile
Ensure that all the requirements are in place to gather leads naturally before you plan your next social media lead campaign. Customers should be able to message you, visit your website, shop, and drop comments when they visit your profile. It is a great way to generate social media leads.
You can optimize your profile through the following:
Use a professional profile photo: Make sure your profile image accurately represents you or your brand because it will be the first thing people see when they visit your page. The picture could either be your brand's logo or an image that speaks to your brand.
Fill out every detail in your profile: Give your profile all the pertinent details, including your brand name, location, and interests. Make sure your bio tells what your brand is about. Because of this, people will find you and learn more about you more readily.
Use keywords: When creating your profile, include keywords related to your field of work or personal interests. When people look for individuals or businesses like yours, this will make it easier for them to locate you.
Create an engaging bio: Your bio is a terrific opportunity to introduce yourself or your company to the public. Make sure it's exciting and well-written.
Post regularly: This is one of the finest techniques to optimize your social media profile. It will keep you in your customers' minds and draw in new ones.
Remember to be thoughtful when choosing your CTAs, and make updates when necessary. CTAs can contain buttons to shop, schedule consultations, and sign up for a newsletter or demo. 
Take a look at this Instagram page: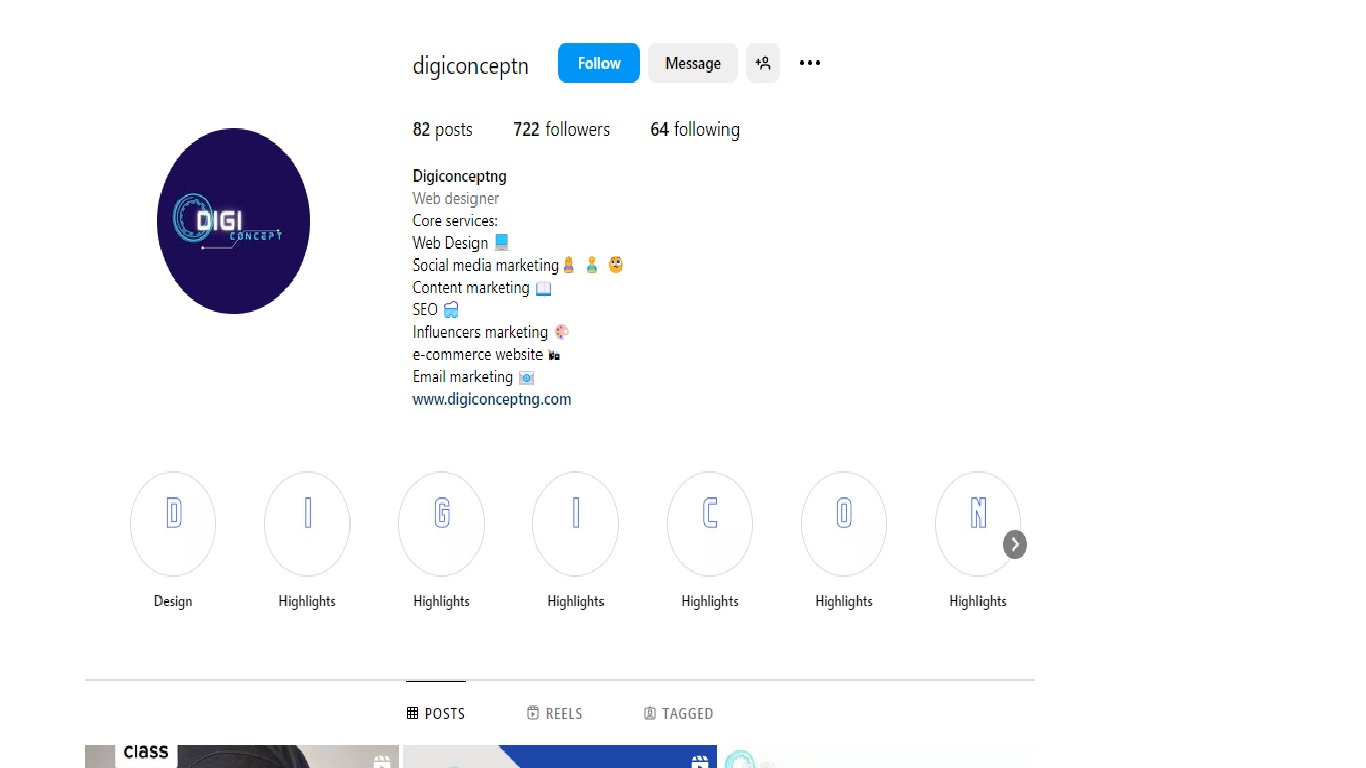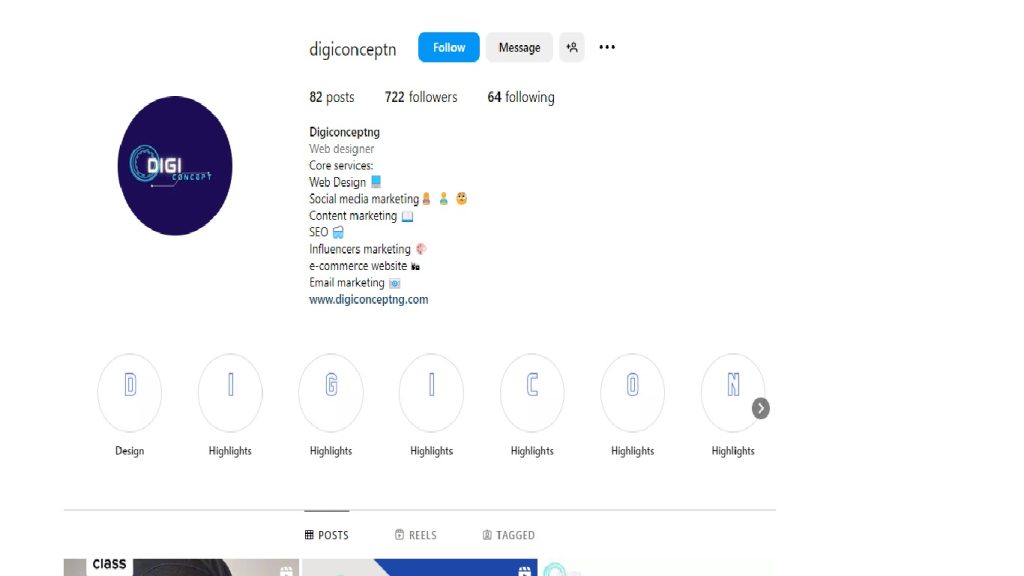 Run Paid Ads
Running paid ads should be at the top of your list when looking for new leads on social media. Social media has very high competition because many creators and influencers compete for your audience's attention.
When you run paid ads, your target audience is sure to see them, and you may get new leads through that.
Running sponsored social media ads requires you to gather the appropriate data, gain crucial insights, and put them to use to increase the strength and effectiveness of your paid social media. It can serve as an excellent social media lead generation tool when done correctly. 
Here are some key things to keep in mind when running a paid ad on social media:
Establish clear objectives: What is your ad trying to accomplish? Do you want to boost brand awareness, get conversions, produce leads, or enhance sales? Knowing your objectives will help you customize your marketing goals and objectives.
Plan who sees your ad: Your target audience should be one of your key priorities when creating an advertisement on social media. Who are you hoping your paid advertising campaign will reach? Ascertain who to target your adverts based on their interests, demographics, and previous actions.
Make use of various ad formats: Social media platforms offer several ad styles, including text ads, image ads, video ads, and carousel ads. Try various ad formats to determine which resonates with your audience the most.
Create Entertaining and Informational Content
Once more, generating relevant and excellent content is a great social media lead generation strategy. Engaging content will catch the attention of customers. It's crucial to create content that stands out in the algorithm-driven world of social media.
Relatable content is also crucial. If your customers can relate to your content, you will get their attention.
Keep in mind that everyone is vying for attention on social media, and people's attention spans are at an all-time low. Sharp images and exciting videos will get the attention of your potential customer. Modify your creative efforts to support your social lead generation objectives.
Run Giveaways and Contests
Running giveaways and contests is one of the most used cheat codes for generating new followers on social media. An excellent technique to gather leads is by holding a social media contest.
Ask participants to share any information they will share in exchange for entry. You can also ask them to repost a post you shared on your social media page to gain visibility.
 Giveaways are a fantastic method to generate social media leads. It is customary for participants in giveaways to be asked for contact information such as their name, email address, and phone number. These leads can then be targeted with marketing to increase their likelihood of becoming clients.
Here is an example of what a giveaway looks like: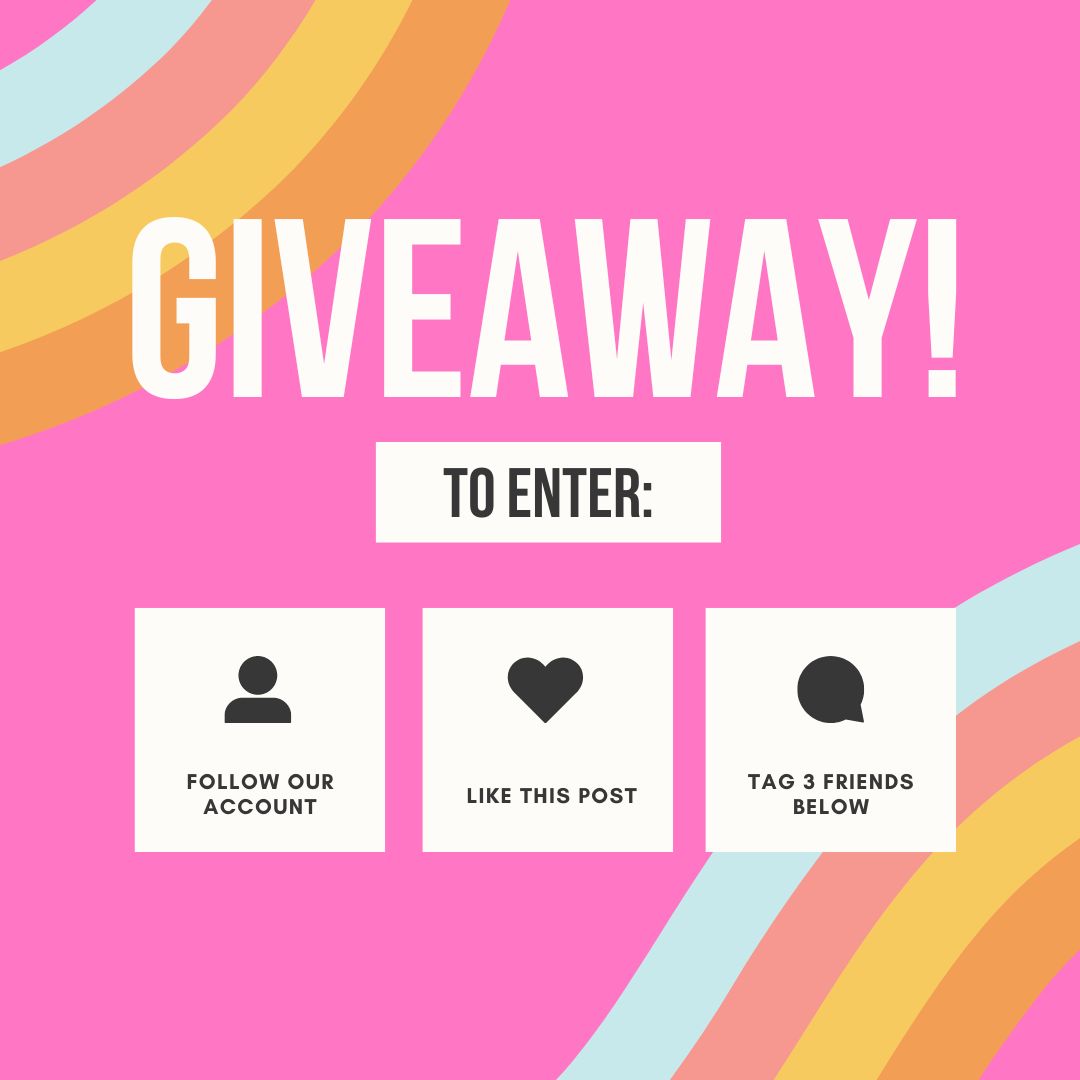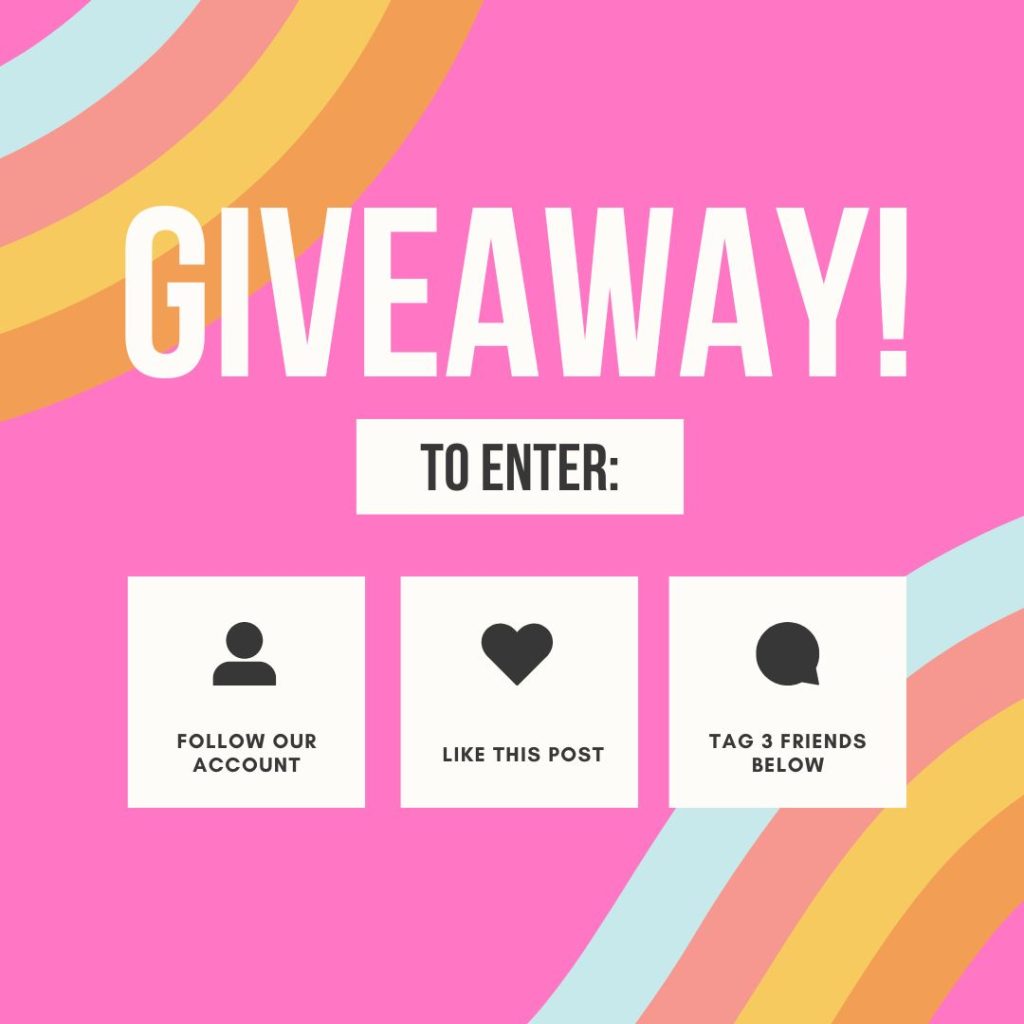 Create A Social Media Community
Maintaining a connection with your customers through social media communities may be the best social media lead generation option. Many businesses use it to get closer to their consumers. 
You expand your visibility and audience when you interact with your social media followers in their ways. Your business can benefit significantly from having a group of devoted clients that can keep you in the market for a very long period. Telegram is one of the channels where people create social media communities.
For example, Pinterest is a brand that has created a social media community around inspiration. The company shares motivational photos and concepts on its social media platforms. Various social media challenges are also hosted by Pinterest, such as the #PinterestMadeIt challenge, which encourages users to publish their DIY creations.
Make Use Of Influencer Marketing
Influencer marketing can help you grow your brand's recognition, establish authority, and reach new audiences. It increases social media page visits, drives website traffic, and directs potential buyers to your goods and services.
For instance, Fenty Beauty uses social media influencers to promote its makeup and skincare products. Having a famous musician like Rihanna as a founder can only do so much.
To get potential customers, Fenty has to collaborate with social media influencers in the beauty space. Jackie Aina, a famous beauty YouTuber with over 15 million subscribers, has worked with Fenty Beauty on a number of campaigns, including the launch of the Pro Filt'r Foundation.
By partnering with influencers who have a large following and a good reputation, you can reach a wider audience and get your brand in front of more potential customers.
Make Use Of Social Proof
Customer success stories and recommendations could persuade a broader range of potential customers to buy from your business. Everyone wants to deal with a brand they can trust. It is one of the best ways you can use to generate social media leads.
One of the best ways to build social proof is to frequently reveal how consumers have benefited from your products and services.
For instance, Nike, a famous sportswear brand, uses social proof to build customer trust and credibility. On its social media channels, Nike often features testimonials from athletes and other customers who have used its products.
Nike's Instagram page has a highlight reel of athletes who use its products. The reel includes videos of athletes like Serena Williams, LeBron James, and Cristiano Ronaldo talking about how Nike has helped them perform at their best.
Host An Online Webinar
You can also generate leads on social media through webinars. Online webinars and events are a great way to reach a targeted audience and show off your expertise.
They're also perfect for generating leads on social media since participants have to give their contact information to attend.
Host an online webinar on topics your target audience would be interested in and relevant to your company's area of expertise.
You can use the event to discuss industry trends, share practical advice, and invite prominent speakers. You can also generate a lot of content by posting on social media during the event or repurposing the event footage later.
Here are some additional tips for hosting a successful virtual conference:
Choose the right topic: Your topic should be something that your target audience is interested in. You can research to see what topics are prevalent in your industry or niche.
Promote your conference effectively: Make sure to promote your online webinar well in advance. Use social media, email marketing, and other channels to spread the word.
Create a fantastic experience: Make sure that your online webinar is an excellent experience for attendees. This means providing high-quality content, engaging speakers, and a user-friendly platform.
Follow up with attendees: After your webinar, follow up with attendees. This could involve sending them a thank-you note, providing them with additional resources, or inviting them to join your mailing list.
Many brands love to use online webinars as a social media lead generation tactic. You should use it too.
Conduct Social Media Listening
Social media listening is a great way to identify new opportunities to generate leads. By paying attention to what people say about your industry and your competitors, you can identify potential customers who are already interested in what your brand is about.
For example, if you see someone complaining about a competitor's product, you can offer them a solution your company provides. Or, if you see someone asking for recommendations, you can suggest your products or services.
Never Lose Your Human Side
Care about your customers and let them understand that you feel their pain. This is perhaps one of the best social media lead generation strategies.
Individuals interact with individuals and make purchases from them. It is what keeps everything in motion. Make sure you communicate your brand's ideals on social media, and the individuals in charge of the accounts are constantly willing to assist.
It will be well received by your audience, increasing the likelihood that they will make a purchase from you. Regardless of how big or small your business is, anyone can complete this task.
What Social Media Platforms Are Good For Lead Generation?
We have evaluated the social media platforms listed below as the best for lead generation.
LinkedIn
LinkedIn is a great social media platform for B2B lead generation. Since LinkedIn is a platform for professional networking, its users are frequently decision-makers in their organizations. This indicates that they are more likely than users of other social media networks to be interested in your goods or services.
People who use LinkedIn are actively seeking information about their industry, so they are already interested in what you offer.
Facebook
Meta's most popular social media app, Facebook, is the most common social media lead generation platform. It has over 2.91 billion active users worldwide, making it one of the largest social media platforms in the world. 
This means that you have the potential to reach a large audience with your lead-generation efforts. It also allows you to target your Facebook ads to specific demographics, interests, and behaviors.
You can run targeted Meta app ads through Facebook's ads manager. Facebook also offers a variety of lead-generation tools, such as lead ads, lead-generation forms, and Messenger bots.
Twitter
Twitter has over 330 million active users worldwide, many highly engaged with the platform. This means that your tweets have the potential to reach a large audience and be seen by people who are interested in what you have to offer.
Twitter is a very easy platform to use, even if you're not a social media expert. You can create a Twitter account and start tweeting in minutes.
Instagram
Instagram has over 1 billion active users worldwide, and many are highly engaged with the platform. Instagram is a visual platform, meaning your images, reels, and stories should be visually appealing to capture attention. This can be done using high-quality photos and videos and creative and engaging captions.
 Instagram offers a variety of social media lead generation tools, such as Instagram Stories, Instagram Direct, and Instagram Lead Ads. These tools make it easy to collect contact information from potential leads.
TikTok
TikTok is an excellent social media app for lead generation. You can quickly get leads by creating engaging and informative videos. It has over 1 billion active users worldwide, and many are highly involved with the platform.
TikTok offers a variety of lead generation tools, such as TikTok Lead Ads and TikTok Shop. These tools make it easy to collect contact information from potential leads.
Conclusion
Try out everything you have read here, and you will be well on your way to making a lot of $$$ for your business. These social media lead generation strategies will help your business in the long run.
Make sure you evaluate the results of your lead creation activities and seek improvements based on the results. Contact us right away, and we will be more than happy to help you get leads that convert.