If you have been thinking about how to create a blog as a beginner, you have come to the right place.
You can start a blog and start making money quickly. But it takes work and consistent effort. Growing your blog takes years of hard work and consistency. If you can be consistent, you are well on your way to a successful money-making blog.
Blogging can help you make a decent amount of money and pull in a few dollars. It all lies in how you approach your blogging career.
In this article, we will show you how you can create a blog as a beginner in just 15 steps!
What is a blog?
A blog is a website where people or businesses may write and post their content. You can create your blog by simply hosting it on platforms like WordPress, Medium, and Blogger.
It is an online platform where you can update your customers or readers regularly with fresh posts or articles written informally and conversationally.
Personal experiences, hobbies, news, politics, fashion, technology, and other themes can all be covered in blogs.
It is often run by a single person or a small group of contributors who give their thoughts, views, and knowledge on a specific topic. Blogs allow people to express themselves, discuss their passions, and connect with others who share their interests.
Should You Create A Blog?
Yes, and by all means. We encourage you to create your blog as an individual or organization. You can use your blog to share your ideas or business with the world, build your brand or use it to make money.
There are so many reasons why you should create a blog.
To begin with, blogging is a fantastic method to express yourself and share your opinions with the rest of the world. Whether you enjoy writing, photography, or cuisine, a blog allows you to showcase your talents and share your experiences with others.
It can also help you establish yourself as an authority in your subject or grow your brand. You may attract new followers and establish a dedicated community around your blog by continuously producing high-quality content and communicating with your readers.
Moreso, you can create a successful blog and make money. Suppose you can grow your blog's audience and establish a solid online presence. In that case, you may be able to monetize your blog through advertising, affiliate marketing, sponsored content, or selling digital or physical products.
In the next 15 steps, we will show you how you can create a blog and make money from it as a beginner.
1. Define Your Niche
It would be best if you decided what you want your blog to be about. If you like to travel around the world and want to create a blog, your niche would most likely be based on travel and places people can visit. You can't decide to shift your niche on your blog when you have already started because it can confuse your readers.
Identify where your interests lie, and research what your competitors are doing. Generalist blogs usually have a hard time finding an audience because their target audience is way too robust.
To better understand your niche, find out what you are more passionate about and combine it with your expertise. You can also employ the services of a digital marketing agency to aid you in the line of expertise if you need writers and marketers for your blog.
It is noteworthy that a well-defined niche can help you attract a loyal audience and establish yourself as an expert in your field.
2. Determine Your Target Audience
Now that we understand our niche, it's time to define your target audience. You need to ask yourself the type of readers that will come to your blog and engage with its content.
It is good to note that not everyone in the world can be your target audience. The better you understand your audience and their needs, the more you can write and publish engaging content for them.
To know who your audience is, you can start finding out where they hang out and what content they like to read the most. You can check your competitors' pages or social media sites like Facebook and Instagram.
Google Analytics is also an excellent tool that can help you define your target audience. It enables you to shed some light on who visits your blog.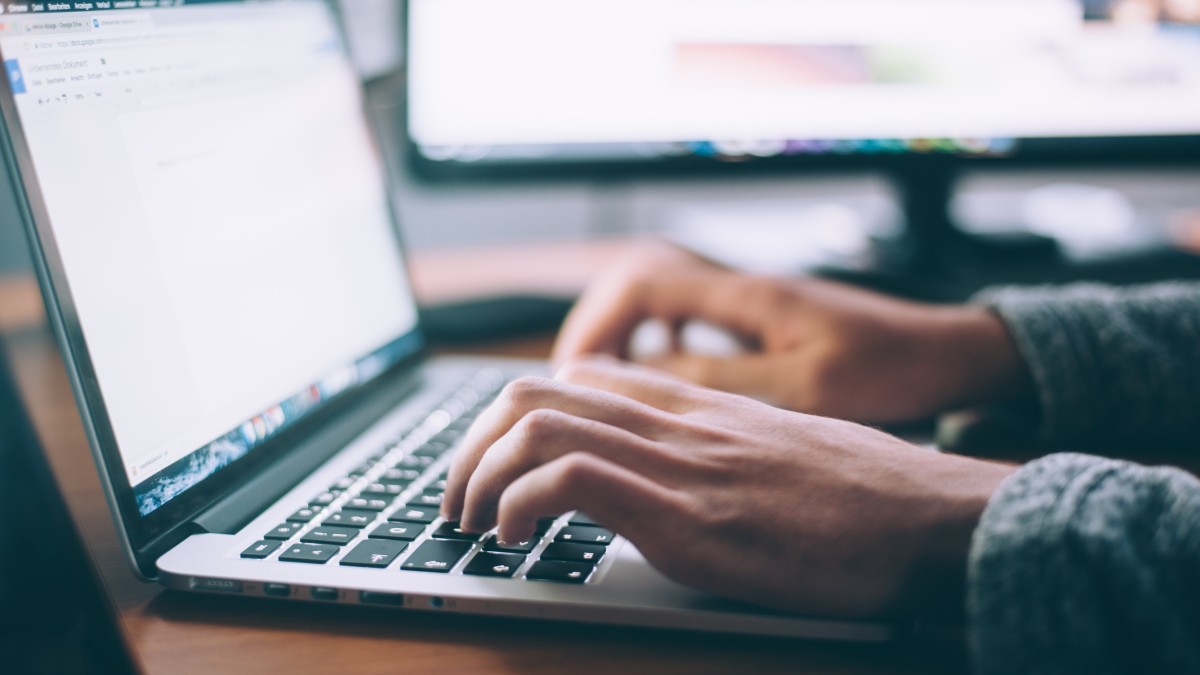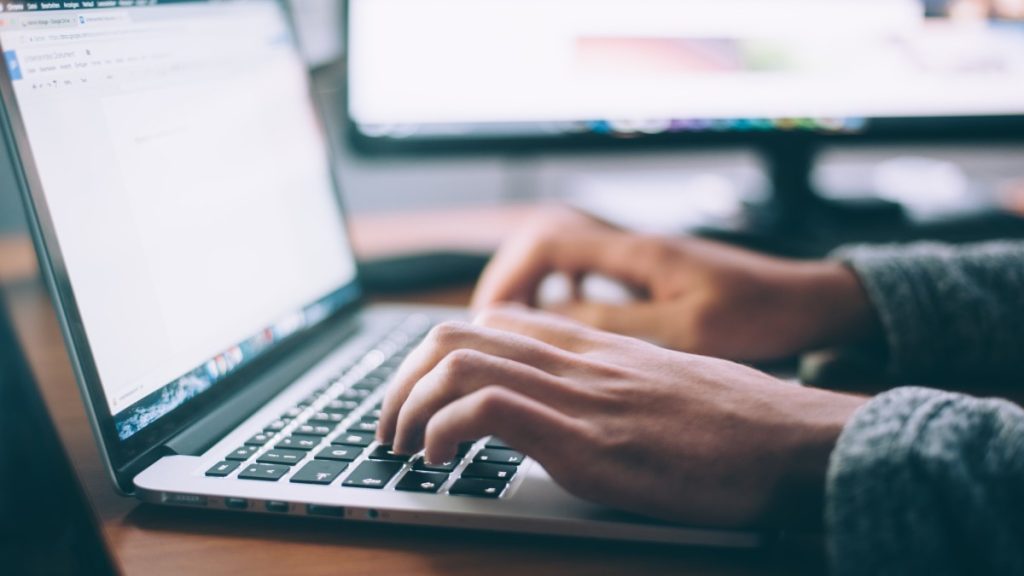 3. Choose The Bogging Platform You Want
Many blogging platforms exist, but the most prominent of them are WordPress, Medium, and Blogger. Think of your blog as a property you are buying on the internet.
The blogging platform you chose is going to be your landlord. It is going to help you manage your online property. You can then decide to host your WordPress blog on Bluehost. With this combination, you are ready to set up your blog.
4. Decide on The Name Of Your Blog
Choose a name that can also go in line with SEO. Your blog's name will also appear as a domain name once your site is live.
You can decide to come up with a name that is easy to pronounce and simple to read. For instance, if you are into fashion, you can create a name like 'fashionhub,' it's that easy!
5. Choose Your Domain Name
Your blog name can determine your actual domain name. This step is so essential to create a blog. The name you want might not be available, so consider having a list of possible names you want your domain name to carry.
6. Create Content
Create factual and informative content to your audience based on your niche. There is no such thing as a blog with too much content. Make sure you are writing content daily so as to keep your readers wanting more and wanting to see what you have in store for them next.
If you create and publish content daily, search engine bots are likely to index your content on a regular basis. You will also attract people who need the kind of information you have to offer.
Do not be too afraid to create content. If you feel it might be a lot for you, you can hire the services of a freelance writer in your niche or, better still, a marketing agency.
7. Set Your Pre-launch Post
Once your website is live and ready to launch, you can set up your pre-launch post. This is the post where you give details about who you are and what your blog will be about.
You need to make sure you have a ready audience before the launch of your blog. This audience includes your family, social media followers, or newsletter subscribers. This type of launch is cost-effective and friendly.
If you are looking to spend a bit of cash, you can build hype for your blog through micro-influencers and throw a launch party. This totally depends on you and the lengths you are willing to go to make your blog stand out.
Read also:
8. Keep Up With The Latest Trends In Your Niche
To keep up with the latest trends in your niche, you can keep your eye on your competitors, check social media every day, network, and subscribe to relevant newsletters and magazines.
You can also use google trends to stay informed about the latest trends on the internet. Trends help you build credibility and value showing your blog's relevance.
9. Design Your Blog and Choose Your Plugins
You can design your blog or hire someone to help you do it. It is very easy to create the type of blog you want. WordPress has a practical step-by-step that you can follow when designing your blog.
You will also need to choose plugins for your blog. A plugin is what you add to your website to enhance its capabilities and functionality. They make your blog interesting and attract the right audience. Some plugins include Yoast SEO, Jetpack, and Hotjar, amongst many others.
To choose the right plugins, you need to know what kind of problems the plugins can help you solve. For instance, Yoast SEO can help you in making your website rank higher on the search engine ranking page.
10. Create Your About To Page
Your about us page is the first page you get to read when you find out about a new site and how to get more information about them. It is the first page your audience comes across when they find your blog.
You need to ensure that your About To Page is well-written and shows your blog's personality. Let your readers know a little about you or your business and the core values that make you stand out.
11. Publish Quality Content
Publishing quality content is what will help you attract the right readers. You should always choose quality over quantity.
Make sure you are writing for your readers and not for yourself. For instance, this blog post we are writing is tailored toward beginners, and it is for them to gain value from it. Make sure your content is free from grammatical errors, and it is readable.
12. Use Necessary Internal Links and Backlinks
Internal links and backlinks are very important. It is one of the things that help you rank on the search engine ranking page. Your site can rank organically. The higher you rank, the higher your chances of making money through blogging.
13. Make Your Blog Active On Social Media
Social media is like the new oil on the internet. You can promote your blog on social media platforms like Facebook, Instagram, Twitter, Pinterest, Reddit, and so on. Build social media pages for your blog.
Your blog also has a high chance of reshares on social media platforms like Twitter. If you post relevant content that people want to read, they will click on the link to visit your blog.
14. Connect With Your Audience
It is essential that you connect with your audience. You can connect with your audience by building an email list or through social media.
15. Create An Editorial Calendar
An editorial calendar will help you in staying on track with your content and posting. It makes you take your posting more seriously. You should not just be posting randomly but be organized. It helps you to schedule and manage your content to provide consistency and direction. You can also measure and track your content.
Conclusion
Following these steps will help you get your blogging career kick-started as a beginner. Blogging can be fun and lucrative. Just make sure money is not your main aim for creating a blog, or else you will be frustrated.
We are excited to see what you will do with your blog! Kindly shoot us an email if you have any questions or need further clarification!