Having a website is very helpful if you really want to be taken seriously in your online business. The website is your online shop or office and as such must be taken care of. The take here is that website comes with its own problems and this can be frustrating sometimes especially if you do not know what to do or what to troubleshoot.
Some websites are riddled with issues. Fixing them can consume a significant amount of your time (and life, in hindsight), and it seemed that for every problem solved, two more would always arise.
Have no fear as this post is here to guide you on what problems to look out for and how to fix the issues.
10 Common Website Problems Today
I had no idea that there were so many websites with the same problems, let alone that many website owners don't do anything to repair them. But as I've gotten older and more knowledgeable, I've found that the same six issues appear to be prevalent online. Here are 10 common website problems noticeable among all websites.
1. Bad navigation
It is funny to note that so many websites continue to ignore navigations on their site and this is a crucial UX and SEO component. Any excellent designer can do that now almost instinctively, but perhaps there are still a lot of beginners out there like who may not know about the importance of the navigation bars. Breadcrumbs are a terrific place to start as well.
Users may click on what they want by adding a trail of links from your present page all the way back to your homepage, which also makes it simpler for Google to index your website. Since it serves as a center for your category sites, adding an HTML sitemap is also a major bonus. Users might not always go to the sitemap link on your website, but Google will.
It is therefore essential if you wish to rank highly. In addition to those, you may design a search bar specifically for your website. Therefore, users may simply search for what they need instead of browsing your website's categories or looking at the sitemap.
While this can be challenging to master, it is quite beneficial when done effectively. However, I first ignored all of these suggestions, which left my website about as simple to browse as Boston's streets in the rain. I went a few steps back to determine the general layout of my website, and I then outlined it (which then became my sitemap).
Keynote: Create a sitemap outlining the general organization of your website, then design a breadcrumb navigation system that suits that organization.
2. Poor or dated visual design
A truly horrifying home page is the fastest way to get a customer to bounce immediately they land on your page. It may be a tacky logo design or an awful color scheme. Or it can just be that the items have deteriorated.
Because high-quality websites are expensive, we have a lot of sympathy for businesses, but in the digital age, things change quickly. A few years ago, websites had the same slickness of a brand-new Ferrari; today, they resemble an old Mercedes.
Solution: Restarting or refreshing is a straightforward solution. Although it does cost money, how much money may you be losing because of a poor website? I can tell you it is a whole lot. When people do not patronize your site, you may never get any return on investment
Ensure to do the right thing
3. Mobile incompatibility
I'm starting with this since responsive design is important and difficult to modify, particularly if you discover your site isn't mobile-friendly after it goes live.
The fact that mobile search accounts for a sizable (and expanding) share of the search industry is the main factor in why responsive design is important. That is why all our websites are designed with SEO in mind and responsive webiste is a key factor.
You'll have a lot of difficulties appearing in search results if your website isn't responsive because it's also one of Google's ranking variables.
Keynote: Even before you begin developing, create plans to make your website responsive.
4. Poor Loading Time (Speed)
One of the most offensive aspects of websites with bad performance is their lengthy loading times. I was aware of this when I first began creating my website, but I believed it wouldn't apply to me since the majority of my material was text and photos. And that was a grave error.
I didn't realize how important page speed may be. Every page on my website became a digital tortoise that took an eternity to load because of uncompressed photos. I also understood that even if people did visit my site, they wouldn't stay there for very long because the majority of visitors depart after only a few seconds of waiting.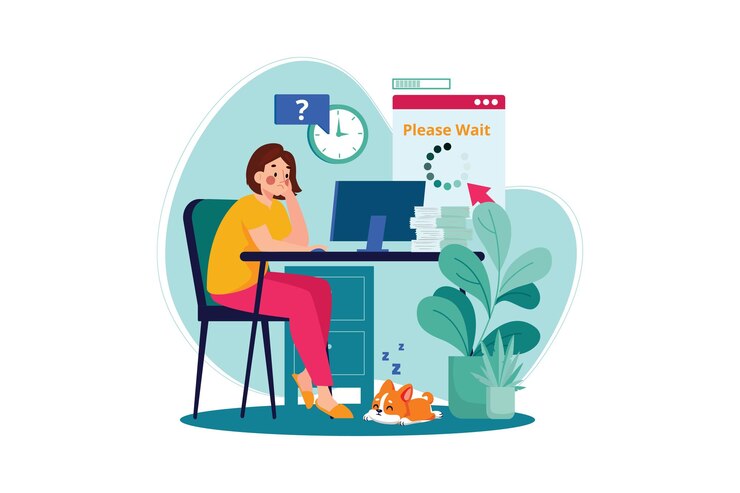 If the site was slow due to umcompressed images, you can easily compres them with tinypng or reduce size then compress. Ensure images are in kilobites.
There are a few other ways to reduce load times if your project involves more than just visuals. You can edit field forms to take up the least amount of space, and you can embed independently loading YouTube or Vimeo films. JavaScript's staggered loading feature can be used to load some components first and then others gradually.
By doing this, your website loads the most crucial portions of a page first rather of loading them all at once. Given the increased use of smartphones and tablets over the past year, load times are now much more crucial than they were. Although they are strong tools, they lack the computer power of a desktop or laptop, so their tolerance for loading times is significantly lower.
Your website needs to load more rapidly than ever to make up for this. You may use Google's toolkit to monitor the speed of your website, which is a blessing. You may be certain that your loading times satisfy the needs of both mobile and desktop customers once you pass their page speed test.
Keynote: Use JavaScript to stagger loading, incorporate video, compress images, test your site's speed frequently.
5. Lack of quality images
Another website issue can be poor image quality. While large files are undesirable, poor images are also undesirable. Why settle for average when that initial image will serve as the viewer's first impression? Once more, consider "how much will it cost me if I don't have great images" rather than "how much will it cost to have quality pictures." A talented photographer is priceless. You can use picture sites like shutterstock, pexels are few tools on the net with loads of stock images of any kind.
6. Poor quality of written content
Even the sexiest-looking website can fall flat with lousy language; we may live in an age where the picture is king. However, I continue to be astounded by how many businesses' websites are rife with errors. At best, this conveys the idea that you are irresponsible.
Ensure excellence in all you do. When it comes to compelling, high-quality content, penny-pinchers are reluctant to invest in the essential talents, similar to how they feel about photography. You have an option, but the true cost to your organization may be high.
Keynote: Invest in quality contents and proof read with tools like grammaly to fix spellings and correct your grammar.
Read more:
NEW HTTPS REPORT ADDED BY GOOGLE TO SEARCH CONSOLE
7. Broken links
Most people never think about broken links nor responsive design, navigation, or even who the target audience are. One of the most annoying issues for a user to experience is broken links (404s).
You can easily see that a link leads to useful information, but when you click it, an error page appears instead of the data you were looking for. It's unfortunate that broken links can quickly accumulate.
When you remove a bunch of pages that had nothing to do with your audience, all the links pointing to those pages will lose all of their value. The next challenging step was to find and fix all the broken links. If you've ever done it, you are aware of the hassle it can cause.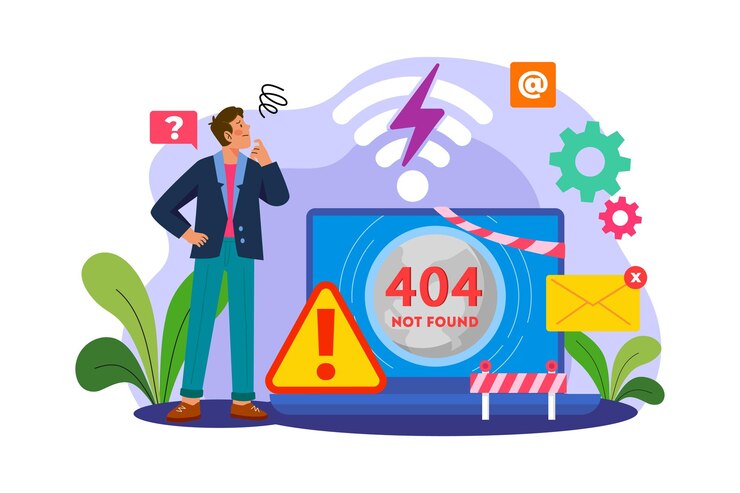 There are tools out there to help you with this. You can search for "broken link checker" on Google. The fact that Dead Link Checker is so simple to use and allows you to examine your entire website at once or a page at a time has made it one of my favorites.
When you have to update your website, it is a huge relief. Every week or so, check your website for dead links. Even though it requires a lot of modification and experience, you can design a special system that allows users to send you dead link reports directly.
Keynotes: Use a tool to identify dead links, and remove or replace them on a regular basis.
8. No Clear Target Audience Definition
Most website lacked a primary focus because it lacked a target niche. You may have only content, and if it has nothing in it related to anything else, it was all meaningless.
Although you won't find sites like these on Google's main page, many of the lower-ranked websites exhibit this kind of erratic, jumpy behavior, especially when they aren't connected to a company. For your website to consistently provide material aimed at the same audience, you must have a clear core emphasis. A large range of potential content subjects is available to you when you focus on the questions that your audience might ask and create personas for them.
Your market research should already have shown who your specialty should be if your company only conducts business online. The material on your site will perform considerably better if it is targeted toward that specific audience rather than taking an all-encompassing, diverse approach. In retrospect, it is quite evident that a website must have a purpose.
Keynote: Before creating your website, decide who your target audience is and tailor your material to them.
9. Security issues and certification problems
Security is one of the areas of any business website that is most frequently disregarded. Any organization can experience problems from hackers and cybercriminals, but tragically, many businesses don't fully appreciate the benefits of security until after a challenging or expensive incident.
For starters, it's imperative to keep your website's security measures up to date. For instance, WordPress users should regularly update to the most recent versions of their plugins. Nevertheless, obtaining an SSL certificate is an important but less well-known step. Simply said, this is a means to protect your clients during transactions. Not only is this a smart decision, but it will also help you rank higher with search engines like Google! Thankfully, it is not too hot.
Keynote: Beef up the site security and ensure you have ssl certificate installed.
Wrapping it up
We have successfully shown some of the major website problems (issues) that can affect your SEO ranking also provided solutions to each situation. These were proven test and trusted methods that gave improved results when fixed.
Do your homework so you are aware of what to anticipate once your website is live. Utilize Google to locate tools that can assist you with website optimization and stay clear of the usual mistakes that so many web makers make.
Trust this post has been helpful? Kindly share with the buttons below. Thank you for reading