Many people and business owners do not value the importance of SEO in our modern days. SEO has become the new norm and is here to stay. having a beautiful website does not cut it, you need to optimize it so that you can be found. This leaves us with the big question:- How can SEO help startups and small businesses?
In this blog post, we are going to discuss How SEO can help Startups and Small Businesses
For a small business that needs to get found and have a chance of making sales, you need to make use of all the tools at your disposal. The best way you can do this is by implementing SEO services into your plan.
Let us look at what is seo and how it works for small businesses
This is the process of optimizing your website to get organic, or un-paid, traffic from the search engine results page. In other words, SEO meaning involves making certain changes to your website design and content that make your site more attractive to a search engine.

lyfe marketing
Best ways SEO can help Startups and Small Businesses
We have enlisted the best steps to help you grow your business. See the steps and employ the ones that suit your business model. I suggest using all as they can be cascaded into buckets that are essential for your startup to grow.
How can SEO help SMEs in Nigeria?
By now you must be wondering how can SEO be of help to your business. Well, after this post you will see reasons why you need to be on page one of Google's top pages.
Simply by implementing a solid SEO strategy, you would be able to rank on top pages and get found by people in Lagos, Nigeria, Africa and the world at large.
It's mandatory for businesses to find inexpensive marketing solutions. One of the recommended ways is through SEO as it doesn't require any physical cost until a customer has been acquired.
You can make money from ads when you have a blog or content that ranks high, people can also pay you to have their content posted on your blog. Google ads will also pay you high for high traffic.
It is no longer news that content is king, what Google's data-driven algorithms reward with priority placement in search results and ad placement, content is an asset that can serve well SMEs.
With quality and unique content well optimized, you are sure that the sky is the starting point. There are SEO tips that can boost your ranking on Google SERP.
Now you are set for our top search engine optimization tips that can propel you to the next level and grow your business.
1. Be Found on Google Map/Business listings
We all know that to have or make sales in a business is only when you are found by your customers online. For online marketing, you need SMART goals that can help you outrank your competition and be on top of your game.
One of the SEO things to do is to be found on Google Map and this can be made easy by listing on Google my business.
You do the same for all of the other business listing sites like Yelp and Foursquare to increase visibility.
To do this, you need to create a profile/page on these sites. You can do this by simply adding your business name and other relevant information to the site's search bar or more detailed profile.
These will help you rank higher in Google Maps as well as the listing websites so that customers are able to find you easily!
2) User-friendly website
You need to engage the services of a professional web design company like ours to create/design a functional and user-friendly website for your business.
A good website is not just about the beauty but also it's functionality. Website is your online store or office and needs to be taken seriously. Most people design websites for sake of having one but at the end, they just lost it because there are no sales coming in and after a year or two, the site is no longer available because they feel it is not converting.
This can be very frustrating!
Solution – Get the services of a professional web design agency with experience in creating successful websites. Hence, you will be able to create an attractive and optimized website that will help you attract new customers and be in the eyes of your customers.
We have a team that will work with you every step of the way, from the template design to customize colors and fonts, until we achieve a perfect site! We are a call/chat away from you.
3. Improve page speed
In recent times, speed is very important for a website. Speed is so important that Google has made it a ranking factor. To remedy slow site issues, Google took action to improve the loading speed of websites by providing a set of tools for developers and webmasters. One of these tools is Google Lighthouse.
However, speed can also affect rankings indirectly, by increasing the bounce rate and reducing dwell time.
That is why you need a web hosting service provider that provides the best services. You need to know that web hosting can make or mar your website seo scores as it can increase bounce rate and reduce dwell time. it also affects the number of pages indexed by web crawlers
4. Do not pay for cheap spammy backlinks
It is known that website owners and SEO professionals go to great heights to get their sites ranked on the first page of Google and other search engines.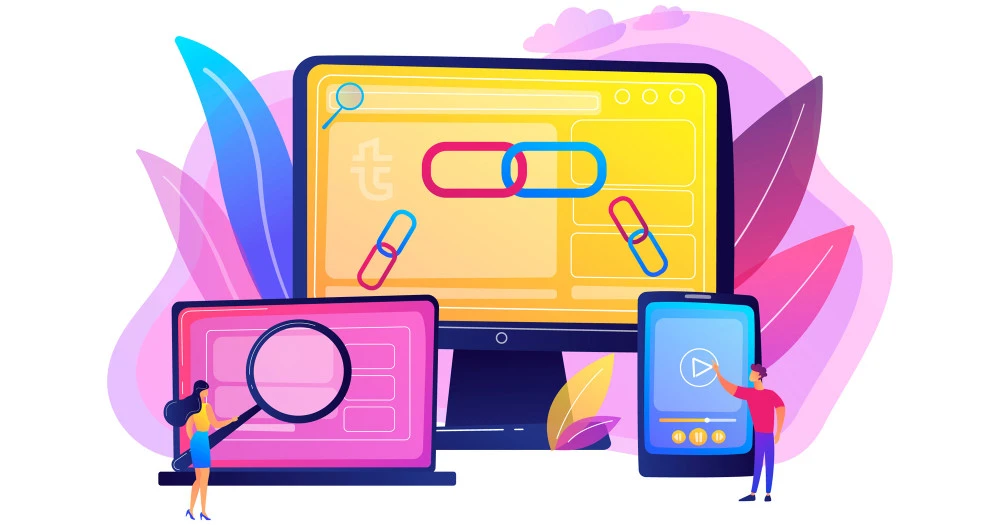 But regrettably, unethical competitors are not above launching negative SEO attacks against top-ranking websites. These attacks are not as dangerous as they used to be, but done properly, they can still have negative – and lasting – consequences to a site's organic rank.
Negative SEO takes the shape of the following tactics:
Building spammy backlinks to your domain
Removing your quality backlinks
Website hacking
Building spammy backlinks (also called 'bad' or 'toxic' links) to a website is the most common method used to try to de-throne top performers.
To pay for backlinks is a waste of money.
The problem is that most SEO companies offer backlinks for a few dollars each. These are cheap, spammy links that can get your site penalized by Google and ruin your chances of ranking well in search engines.
We beg you, do not pay for cheap spammy backlinks! Instead, get the services of an experienced SEO company like us that will deliver high-quality results without breaking the bank.
We can help your business rank #1 in Google & Bing with our affordable SEO services. Do not wait, get in touch with us today.
5. Keyword Research and Competitors Analysis
One of seo best practices is to research the keywords and perform Competitors Analysis to further understand your niche and competitors and how they thrive, what they thrive on and where they thrive in the online space.
Many times, you see people doing keyword research or competitor analysis using Google Adwords which is not only expensive but also inefficient because it doesn't take into account the local context.
We can help you with this service while you spend your time on other ways to improve your business.
We do all this by leveraging our expertise in SEO/SEM as well as other growth hacking techniques that we've perfected over the years.
The goal is to help you make money online while building trust and authority around your brand name so that people can find you whenever they need what you're offering even if they don't know exactly what it is.
6. Create Amazing Content around your industry
One of the problems most businesses have is content creation. getting useful and quality content can be n herculean task but that is why we are here for you to take the burden off your hands.
New websites with no quality or unique useful content will find it difficult to rank because they lack the credibility and authority to outrank those before them.
Competitors in your niche are taking advantage of the industry keywords and magnetizing all of your potential customers by ranking at the top of Google, Yahoo, Bing, and other search engines for these profitable keywords.
We can help you create amazing content around the profitable keywords in your niche or industry so you can outrank them and drive more traffic to your website.
7. SEO drives Traffic to Your Website
Startups might find it difficult to outrank their competitors online. Your major objectives in your promotional or marketing campaign are to grow your visibility and awareness. Since billions of people can now be found online, having a website is a crucial step in building your business' visibility.
SEO can help you to be found and also drive traffic to your website. It puts your website in the eyes of your potential customers and makes it easier for people to find you. Through SEO, your site's awareness level grows, which helps people click through to you.
8. Know your Niche and out perform the Competition
If you are starting a new business, it can be hard to find the right niche. You should know what your target customer wants before you build anything or even come up with an idea.
We can suggest to you the PIE Framework which analyses your customers into 3 segments (Problem, Interests, and Emotions) and helps guide you toward ideas that have real value for them.
Need help, you can get in touch with us.
9. Make Sure Your Website is Properly Structured and Indexed
You need your website architecture to be perfect and well-linked. Site indexation is necessary for search crawlers to be able to crawl your site and index in search engines.
You can write a masterpiece and if it is not indexed, it won't be ranked and when it is not ranked, it is lost in limbo.
How can you get your content on Google faster? How do you get Google to index the pages that you updated?
What is a web index?
An index is a list of information. A web index is a database of information on the Internet.
Search engines use these databases to store billions of pages of information. So when you use a search engine, you aren't actually searching for everything that exists on the Internet.
You're searching that search engine's index of stored pages and information.
The internet is a big space with billions of websites out there. Hence, a website with poor structure and not properly indexed will be hard for people to find when they search online.
Not only will this hurt your business sales but it can also be a huge waste of time if you don't know how to fix it.
Watch out for how google indexes a website
Conclusion on seo for startups
SEO is not something you need to think of but something you need to latch onto and the benefits are numerous. why seo is important for business?
The importance of seo for small businesses can not be overemphasized and for those asking the question, How does SEO benefit small businesses? Well, here are a few points on How SEO can help startups?
Benefits of SEO
SEO targets quality traffic
SEO does not require paid ads
SEO naturally builds trust
SEO brings higher close rates
SEO promotes your business 24/7
SEO gets more clicks than Pay-Per-Click
Trust this article has been helpful and now you are thinking of adding SEO to your marketing plans. We are your sure plug and always ready to serve you. You need to know how seo works for business and you can know this via a free SEO consultation from us via chat or call. Share with your friends via the share button below.
Get free SEO analysis from our team of professionals. We would love to hear from you.