When we talk about SEO, one fundamental part that is of importance in search engine optimization is on-page SEO. This helps Google (search engines) to have a better understanding of what your website is all about. The easier it is for search engines to understand your content, the higher you get to rank in search engine result pages. This translates to more traffic, more deals being closed and more revenue.
This post will be your on-page SEO guide. This will explain the most important page-specific optimization best practices you should implement, and the rationale behind the overall SEO strategy.
What is On-Page SEO?
We can define On-page SEO (or on-site SEO) as the procedure of optimizing web pages for specific keywords in order to improve search visibility and traffic. It involves optimizing page-specific elements like title tags, headings, content, and internal links with keywords.
On-page SEO (also known as "on-site SEO") is the practice of optimizing web page content for search engines and users. Common on-page SEO practices include optimizing title tags, content, internal links and URLs.

Backlinko
On-page SEO is different from off-page SEO, which is optimizing for signals thigs that happen off of your website (for example, backlinks).
What is different between Technical SEO and On page SEO?
Most times, people use the terms on-page SEO and technical SEO interchangeably. In this post, you will see that it is separate. From my standpoint, technical SEO deals with issues like page speed and site speed, duplicate content, site structure, crawling, and indexing. Alternatively, we can say that technical optimization focuses on your entire website, while on-page optimization focuses on specific pages (URLs).
There's also off-page SEO which includes everything that happens outside your websites, such as link building and brand mentions.
Why is On-Page SEO Important?
Google is all about the relevance and uniqueness of information. Do you know that on-page SEO strategy isn't as hard as some people think? You only need to concern yourself with some major ranking factors. The most important thing is for you to create an exceptional user experience, and not over-optimizing content for bots.
Google frequently updates its algorithm in an attempt to improve its ability to understand both user intent and overall user experience once a user lands on a page. We advise you to learn SEO and keep up with best practices.
Let us take a quote from Google's own "How Search Works" report which states that:
The most basic signal that information is relevant is when a webpage contains the same keywords as your search query. if those keywords appear on the page, or if they appear in the headings or body of the text, the information is more likely to be relevant.

Google: How Search Works
Besides, Google prioritizes user experience, so it's key to consider on-page SEO practices in your overall strategy.
You need to understand that an orderly optimized page also helps Google understand what the content is about, which helps it organize and rank your page.
"the most basic signal that information is relevant is when content contains the same keywords as your search query."

According to Google
Do not confuse this with keyword stuffing or ignore content quality.
How to Optimize Your Content for On-Page SEO?
From the above, we can see the reason why we need to do On-page SEO and so we can move to how to optimize your content for visibility.
On-site optimization focuses on SEO tactics in your control (in other words: on your site).
How do you use keywords on your page? this next step will help you in optimizing your web pages.
1. Use Your Target Keyword In The First 100 Words
An old technique that is still working like wildfire is to use your main keyword once in the first 100-150 words of your article.
Why are the First 100 Words important?
A report from Google says that Google puts more weight on terms that show up early on your page. You can see why you need to start using this method if you ain't doing so already.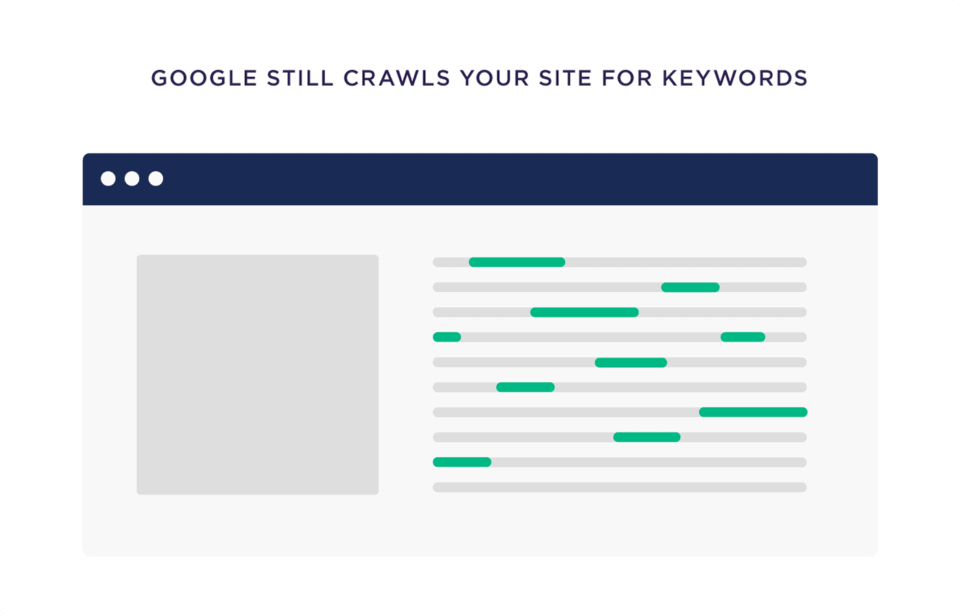 There are several vital pieces of a comprehensive on-page SEO strategy you'll need to know to create the kind of content and site that ranks well in the search engine results pages (SERPs) that leads to higher conversion rates.
You can start analyzing your site via the On-site SEO Checker. This tool provides you with optimization ideas across several on-page SEO categories.
2. URLs help on-page SEO
Google stated that URLs help them understand what a site is all about. Let me show you how to optimize your URLs
Include your keyword: add your primary keyword in your URL to help both search engines and users understand what the content is about.
Focus left: Place the keyword as far to the left in the URL as possible.
Use real words: Use words in the URL other than other stuff people use
Keep it short: Keeping URL short makes it easy for both search engines and users to understand the type of content on the page.
Use hyphens between words: Hyphens make URLs more readable. For example, if a page is about Lagos wizkid, use the URL www.yourdomain.com/lagos-wizkid.
Avoid session IDs: Try to avoid the inclusion of session IDs in your URLs, as they produce an avalanche of URLs for the same page. Google advises that you use first-party cookies instead.
3. Use H1 and H2 Tags for Titles and Subtitles
The Meta tags are very important on-site SEO factors — specifically page titles. Every page has a title tag that appears in search results as a headline.
Google stated that using an H1 tag "helps Google understand the structure of the page".
Here is how to add the h1 tag to your page if you do not know-how. This may not be needed if you use a WordPress website for it will be added automatically.
<h1>Website Designers in Lagos</h1>
<h2>Content marketing techniques</h2>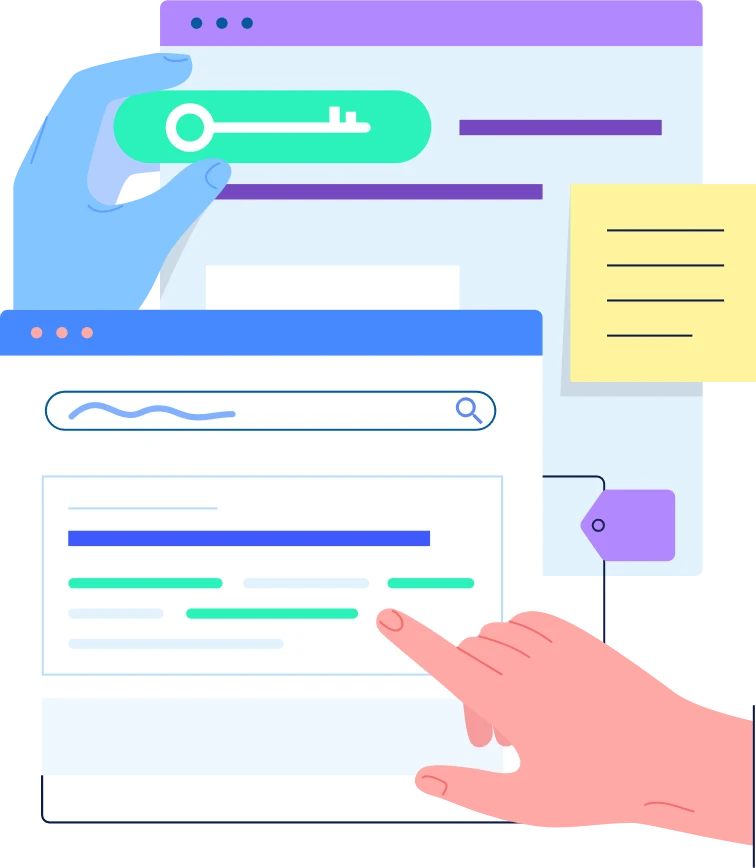 You need to have a clear structure of H1 and H2 tags as they are the foundational, basic SEO practice you should implement when creating content.
Read also: How SEO can help startups and small businesses
4. Meta descriptions
The meta description is a short summary of the page that appears under the title on search results. Both are important to help search engines and users understand the purpose of a page.
You can also download our on-page SEO checklist below!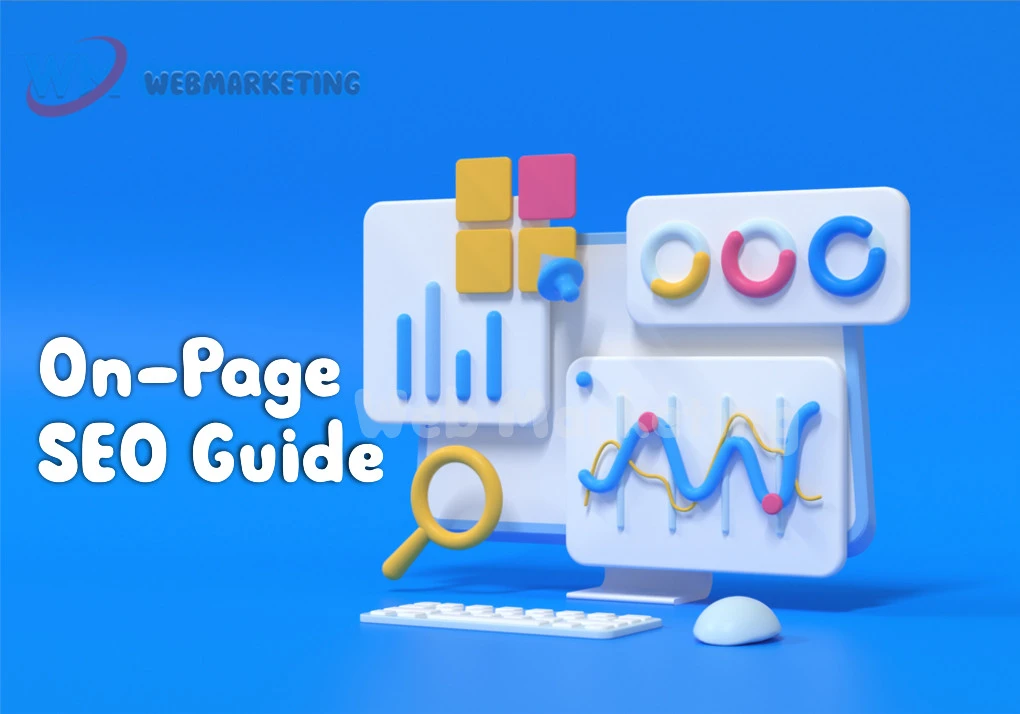 On-page SEO for meta tags
This will help you perform your on-page SEO analysis as we look at your title and meta description. Steps to optimize title and meta description:
Add your primary keyword near the beginning of the title.
Keep title short within 55 or 60 characters so it doesn't get cut off in search results. There are plugins on WordPress like Yoast, RankMaths etc that spots if your meta tags are too long.
Avoid the use of all caps in your title tags.
Ensure each page has a unique title so that Google doesn't think you have duplicate pages.
Write clear, compelling titles that users will want to click on.
Include your primary keyword in your meta description.
Keep the meta description between the 155 to 160 characters.
Ensure to write your meta description so that it accurately describes the page.
5. Keyword Frequency
Keyword Frequency is how many times your keyword appears in your content. This is helpful as it tells Google about a specific keyword that appears more. It puts weight on it and ranks it higher.
Imagine that you have a page that Google THINKS is about dogs. But "dogs" only appear once on the page.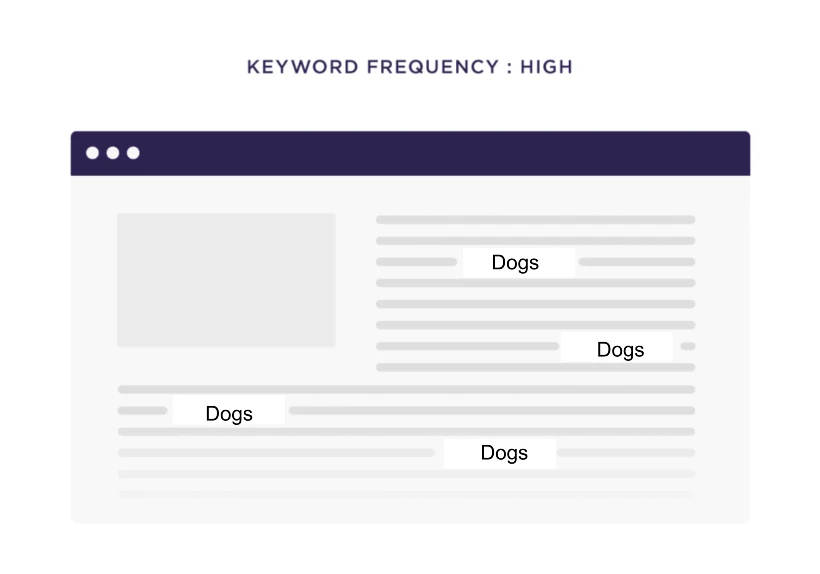 6. Use Outbound and Internal Linking Opportunities
It is a good practice to include related outbound (or external) links in your content to help Google know what your page is about. Internal linking within your site is also very helpful to you ranking high on Google.
A link from a high-authority, well-performing content on your site to another on the same site can help give other pages a boost. Building internal (or inbound) links also permits Google Bots to crawl your site more easily.
Ensure that every page on your site is interlinked to at least one (or a few) different pages. Otherwise, it will be seen as an orphaned page.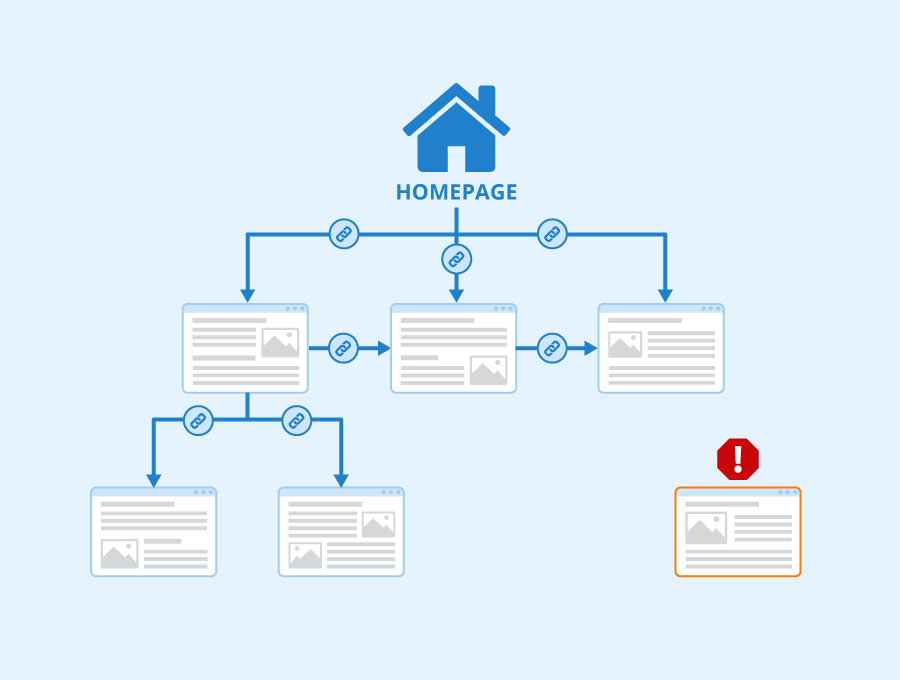 Note that linking to external sources won't directly help boost your site's rankings but it can build trust with your audience if they know you're relying on other credible sources.
Also, a well-thought-out internal linking structure makes it easier for searchers to further engage with your site, as they may click on the link and continue to explore the site — reducing bounce rate and boosting positive brand associations.
7. Write Unique, Optimized Content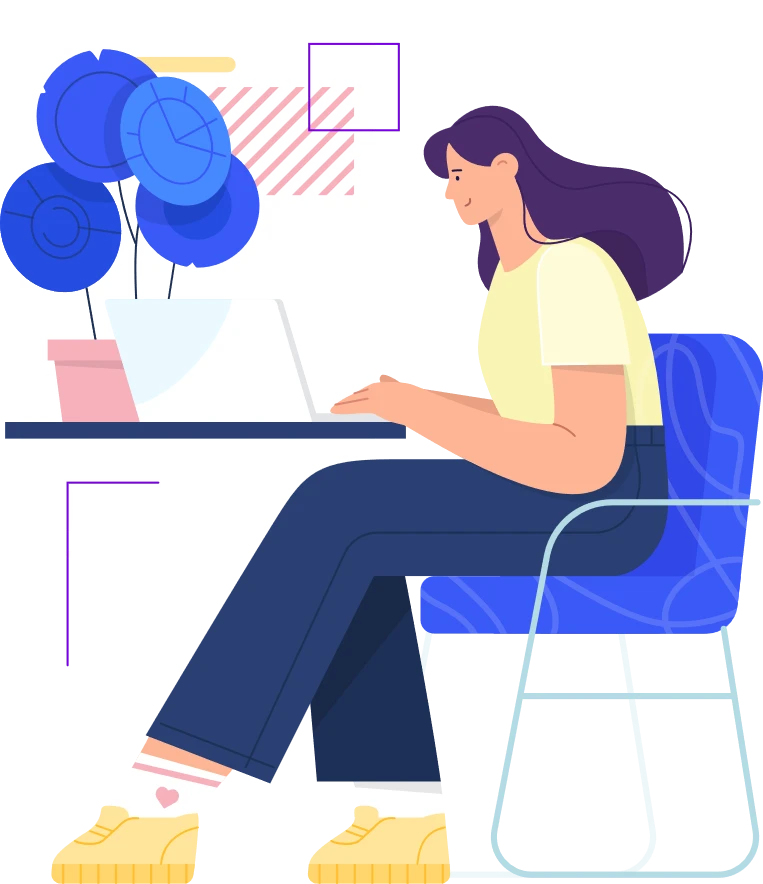 We have taken you through some steps that can help you rank your content on page #1 as you deserve. Now it's time to publish unique content worthy of ranking #1.
To rank your post, your content needs to be:
Unique
Super valuable
Optimized for search intent
We all know as SEO experts and content creators that content reigns supreme in the space of SEO. Google values relevance over everything and this involves providing searchers with what they're looking for. Hence, the search engine prioritizes relevant, valuable, and optimized content that fulfills searchers' needs as best as possible.
what is optimized content? It means providing essential data that search engines will use to determine what your content is about.
Avoid plagiarism as this can have an adverse effect on your site's trustworthiness and possibly land you a manual penalty.
Your content should always be unique as it helps you stand out from the competition
SEMrush has an SEO Writing Assistant tool that can help you learn whether your content is optimized for readability, keyword opportunities, and the overall uniqueness of your content/text.
8. Add and Optimize Images
Images help to improve the user experience of your site in terms of beautifying it. Research showed that users will likely not engage with a long wall of pure text compared to where images are used.
images tend to increase the rate of engagement in social media and on the web space. Ensure to add images that promote your content.
You should also optimize your images. What does this mean?:
Ensure images load quickly by using strategies such as reducing the file size and implementing lazy loading.
Involve the use of descriptive alt tags that tell the search engine what the image is about so that Google can see the image as a valuable aid of content on your site.
Selecting titles and file names for your images that reflect the image and keywords you want to incorporate into the content.
9. Optimize for User Engagement
Create contents that can keep your reader engaged. You want to improve their dwell time on the site while also decreasing your bounce rate.
When the dwell time is high and bounce rate low, it suggests to Google that readers appreciate your content. This can also help convert first-time readers to loyal readers.
How to create content that boosts engagement?:
Use clear headlines that indicate the topic of each section of your content to improve readability
Make use of bullets and lists to ensure that the material is easier to scan
Always use images and video in your content
Ensure to create relevant calls-to-action (CTAs) that encourage users to click and access related content
Having a clean layout that doesn't distract users from your content
Make sure the page speed is fast.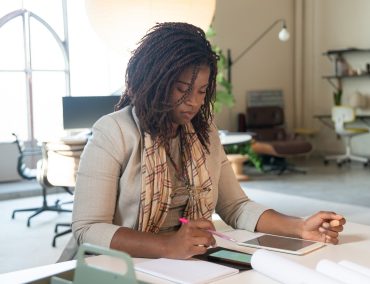 We can see from the flow that On-Site SEO is easy if you can follow the steps outlined in this post.
Remember!, on-site SEO matters. Organize your web pages with these components at your wits, and you will do better in organic search engine rankings! Do you wish to go even deeper?