Photo by Microsoft Edge on Unsplash
Starting a small business is not as easy as it seems, but if you are in it for the long run, then you are well on your way to growing a profitable business.
There are a lot of businesses that exist in today's market. It is good to make sure that you are creating a business that solves the problem of your target audience.
If you are looking to start a small business, you have come to the right place. In this article, we will provide you with 15 small business ideas that have proven to be lucrative over the years.
The Most Lucrative Small Business Ideas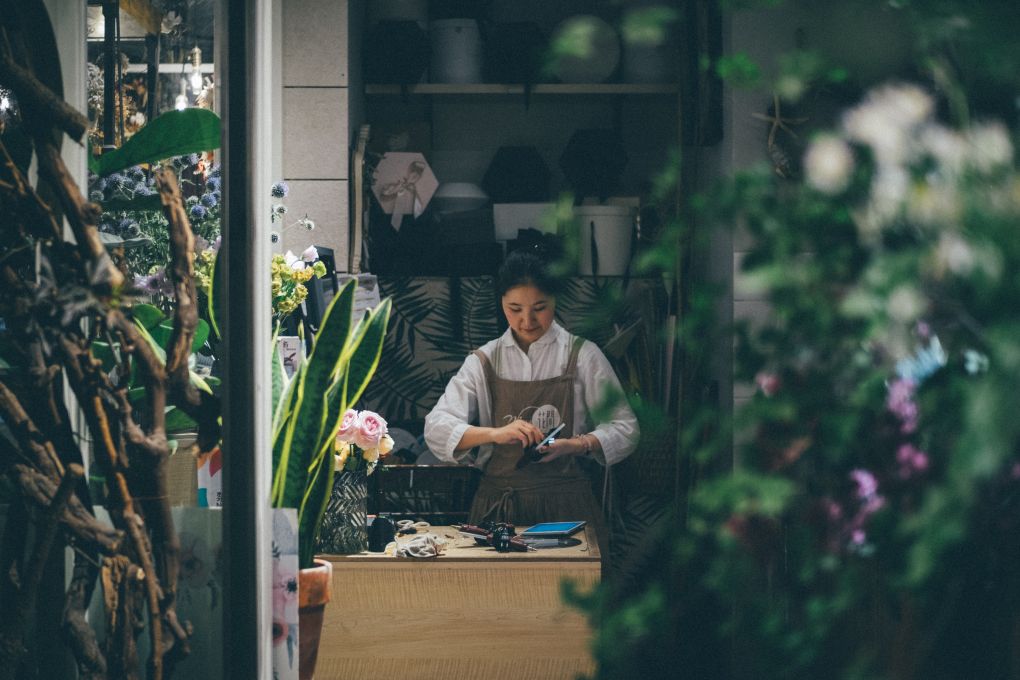 Here are some 15 small business ideas you can try in 2023.
1. Teaching Services
One of the most lucrative businesses in the world is teaching. You can begin your teaching business right from your home by teaching students remotely. You can even teach students how to excel at their SATs, GRE, TOEFL, or Cambridge examinations.
Online teaching is also one of the small businesses you can start. You can teach about a subject you are familiar with regardless of your location. Teaching is a great small business idea if you are thinking of having your own business to run.
2. Cleaning Services
With working individuals too busy to clean their homes, you can decide to run your own cleaning business. It offers you the chance to work with individuals, small businesses, or big organizations.
You necessarily do not need to have any prior experience in cleaning. Just do some research on how you can start your own cleaning company, and you are as well as ready to begin. The cleaning business is an enterprising one if you are up for a good business challenge.
3. Fitness Training
If you are familiar with the "Fit-Fam" trend, then you surely know that doing a business out of fitness will earn you some cool money. Gyms and personal trainers are largely popular due to the need of many people wanting to be fit.
You can even build a fitness training blog and have a social media presence on platforms like TikTok, Youtube, and Instagram. Getting started as a fitness trainer is simple. You can take courses on fitness training or sign up to intern with a fitness trainer to learn the nooks and crannies of the business.
4. Food Business
Owning a food business is one of the most tasking things you can do, but it can be profitable in the long run. Humans definitely cannot do without food, and they love good food. You can run this small business from your home or have a restaurant.
By offering good meals and excellent customer service, you can be sure to be dedicated and loyal.
5. Real Estate
Real estate is one of the most thriving markets in the world. Yes! We called it a market!
You can go into real estate and make a shit ton of money. It is one of the businesses that have high success rates within its first year.
It enables you to have the potential for long-term appreciation and multiple income streams, such as rental income and property value appreciation.
6. Digital Marketing Business
Digital marketing services are becoming more and more necessary as more firms move their operations online. You can start your own digital marketing agency to assist small businesses in developing their brands and online presence.
A digital agency can be started by anyone, regardless of their educational background. Since operating an agency is simple from a home office, launching this kind of business has very low initial costs. You can operate an agency as a sole proprietor, or you can employ people who are experts in the fields in which you are weaker.
7. Accounting
Every year, both individuals and businesses depend on accounting services to submit their tax returns, help with bookkeeping, and assist with financial planning. A pro if you want to launch a business is this steady, reliable demand for services. Accounting requires very little overhead to get started, and working from home is a cinch.
But accounting has some very high admission requirements. Most accountants have at least a bachelor's degree and certifications. Advanced degrees in accounting allow professionals to charge greater rates and make more money as a result.
8. Fashion Store
While the popularity of fashion resale is growing, sales of new clothing fluctuate with the economy. Before the pandemic, second-hand retail was becoming more and more popular; the ensuing supply chain issues and consumers' need for discounts only served to fuel this trend.
A rich economic opportunity is provided by the importing and sale of clothing. Entrepreneurs can cater to a variety of fashion tastes and trends by acquiring attractive apparel items from various regions of the world.
Offering a large selection of fashionable and high-quality clothes for men, women, and kids, the company might draw clients looking for unusual apparel solutions. Success in the clothes importation and sales industry can be attained by comprehending consumer needs, keeping costs low, and providing excellent customer service.
9. Consulting
Consulting can be a business choice if you are knowledgeable and enthusiastic about a certain subject (such as business, social media, marketing, human resources, leadership, or communication). You can launch a consulting firm on your own, build it over time, and eventually bring on more consultants.
10. Electronics Repair
Electronics repair is no different from other types of repair, as it aids users in maintaining their equipment. More customers will be able to get their phones restored rather than turning them in for new ones as right-to-repair rules advance; even Apple is making it simpler.
While formal credentials are not required to operate an electronics repair shop, you still need to be knowledgeable in the field (or hire employees who are). Before starting this company, you might wish to complete an electronics repair course.
11. Social Media Consulting
Over 4.74 billion people were using social media activity as of October 2022. That is about 60% of all people on the planet. Brands require assistance managing their accounts across all the accessible social networks, including YouTube, Instagram, Facebook Messenger, TikTok, and others.
The creation and analysis of content for brands' social media accounts is the responsibility of a social media manager. You will get paid by clients to produce interesting material, write captivating profiles, reply to comments, run advertisements, and more. Either the project rate or the hourly rate are options.
12. Beauty Business
The epidemic was particularly tough on the beauty sector, but the trend is still going strong. According to our research, 55% of business owners in the health and beauty industries said they were happy with how their companies performed both during and after the pandemic. Businesses that sell products online and provide a variety of delivery options will continue to prosper.
13. Virtual Assistant
Offering virtual assistant services is one of the best company concepts. Everyone needs assistance with the day-to-day management of their business, whether they are little businesses or giant corporations. You can relieve part of their burden by using your superb organizational skills.
Naturally, you'll be compensated for the time and labor spent on administrative tasks like scheduling meetings and responding to emails.
Responding to listings on websites like FreeUp, PeoplePerHour, or Virtual Assistant Jobs might help you land your first few clients. As there is a constant need for effective virtual assistants, this business model has been successfully implemented.
14. Personal Shopping
Do people frequently compliment you on your sense of style? Do your loved ones and friends turn to you for fashion advice? Building on those abilities, personal shopping can be a successful business.
Clients with limited time might hire personal shoppers to find apparel for them. The tasks include assessing your client's clothing, going online, and selecting goods that are appropriate for them. You don't necessarily have to shop offline to launch your business because there are a variety of things available on various online clothes retailers.
Additionally, there is no prerequisite education or certification needed to work as a personal shopper. Personal shopping may be the best option to take into consideration if your interests are in business ventures that require little capital.
15. Content Writing
Almost every company with a web presence needs help creating content for product pages, blogs, etc.
As such, starting a content writing or copywriting company could be one of the most profitable business ideas for you. Popular websites for finding those first few customers include Remote.co, Problogger, and BloggingPro.
You can also join content writing groups on Facebook to get more exposure for your business. To make a good impression on clients, consider offering keyword optimization or custom graphics as part of your services.
Wrapping up
A successful small business idea requires a variety of factors, including a solid plan, effective point-of-sale systems, commercial acumen, expertise, etc.
No sector can be counted on to succeed, but those that are adaptable, robust, in great demand, and have healthy margins are a strong bet. You can use this list of small company concepts as a jumping-off point to become motivated this year.
Let's talk if you're seeking for an agency that will support you along the path if you're motivated to launch a business.