Content marketing is no longer for the naysayers, this is because it has gone past the stage of deliberating on whether or not it is important for branding.
If growing your business is a priority to you, alongside gaining visibility online? Then this article is for you.
Without content marketing, you can't achieve much in creating awareness for your brand, these are because all the process involved in harnessing brand awareness, starting from knowing your target audience, and building your brand in that direction is all a part of the content marketing strategy.
Branding is as important as the business itself because it is what projects you to the world, Good branding equals massive visibility and plenty of sales and deals.
So, if you are a startup, and you are looking at gaining more visibility online? Kindly follow through on this post to the end.
What is brand awareness?
You might want to ask, what is brand awareness and how is it important to my brand?
Well, here is a simple explanation about it.
Brand awareness refers to how familiar consumers are with your product, it means how popular your brand is in the market or online space, or how often people look out for your brand when they are looking for a product in your list of product categories.
Branding goes beyond people coming across your product or service, it goes as far as how often your name is being mentioned when it comes to recommendations for a service that is in line with your business.
For example, if you are looking for one of the best social networks for Gen Z, you can't leave out TikTok, this is because it is a brand that this set of people are fond of and are familiar with.
Likewise, Coca-Cola, Nestle, and Nike. These are brands that are common amongst consumers, this is because of the level of consistency they have put in pushing their brands to consumers.
Circumspectly, Brand awareness speaks volumes about how far your business has grown. It impacts how familiar consumers are with your services or product. It is the part of a business that sparks a reaction from consumers.
If you are a startup, there are a whole lot of service providers in the market offering the same service that your brand has to offer, how to stand out amid competitors is what branding will do for your business.
To effectively build a service, having a brand, designing a logo, and creating a workspace isn't the only factor that is required to boost your brand awareness, while these are all important factors, it is the constant effort you put in daily to see that your brand is registered on the minds of consumers that does the magic.
What brand awareness does typically helps you gain visibility by bringing your brand to the right audience that will subscribe to your services.
A way to go about branding is via content marketing, so in the preceding paragraphs, we will be looking at how content marketing is an effective tool for building brand awareness.
Content marketing: An effective tool for building brand awareness
Content marketing positions a brand to the right audience, which in turn increases brand awareness and sales. It is like a roadmap that constantly points consumers to the service you offer.
It is also one of the ways by which traffic can be generated.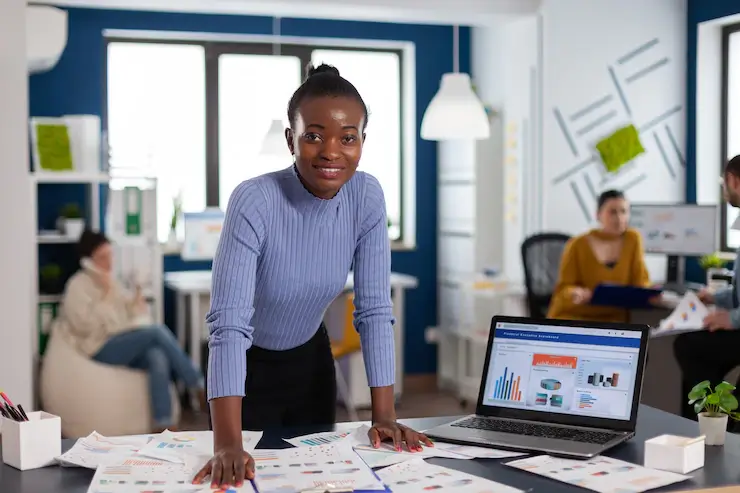 Having said that, let's look at some of the effective ways you can use content marketing to build your brand's awareness.
1. Know your target audience
One of the ways of getting to understand your target audience is by creating a buyer persona.
You might be wondering what a buyer persona is. A buyer persona is a research-based profile that reflects who your targeted audiences are. Though it is fictional, it paints a perfect picture of who your targeted audience is, by providing detailed information about them.
A buyer persona includes:
Who are your target audiences
The Amount they are willing to spend on your service
The challenges they are faced with
What do they want to do with the service you are rendering to them
Their pain points
How they handle life challenges
A buyer persona gives you an overview of who your typical audience is, a buyer persona is not your target audience, it does a streamlining of who your target audience is. For example, Let's say Richard has a clothing business, He deals with classic dresses for women, not casuals.
To effectively market his brand by content marketing, you need to create both general and specific content.
A general content for women who are likely to be his target audience and specific content for working-class women that are fashionable.
Now! this is a buyer persona.
His targeted audience are women, but his buyer persona streamlined it to working-class fashionable women, this is because these are the class of people that can afford his product.
Knowing your audience and creating a buyer persona in that regard is one of the ways to use content marketing to build brand awareness.
2. Create an outline of what your unique selling proposition will be
Frankly speaking, there are a lot of brands out there that offer the same services as you, consumers are left with multiple options to choose from, which is why identifying a unique selling proposition is essential for your brand to stand out amongst the competition.
What is a unique selling proposition?
A unique selling proposition is clearly what makes your brand stand out amongst your competitors, it hammers more on the benefits consumers can only get from your brand as against your competitors.
It answers the question of why they should patronize you? "what makes you different from your competitors?"
Your unique selling proposition must be something that will add value to the consumers, it must be assertive, definite, and drive home some point, not just a body of slogan you won't stick to.
The unique selling proposition is a part of content marketing that positions your brand to the World. The idea is to do a comparative analysis of some of the major competitors of your brand, look for an untouched spot, and leverage it.
Of course, the untouched spot must be something that will not only add value to your consumers but should also grasp their attention.
An example of a USP is that of Domino Pizza.
They have a USP that is assertive, definite, and irresistible.
Their USP says "You will get hot fresh Pizza delivered at your doorsteps in thirty minutes or less, or it's free"
No one wants to wait long hours at a restaurant for their pizza to be ready. Although long, Domino hit the point with this USP, and this brought in more consumers for them.
Although they no longer use the slogan because of the numerous accident that has occurred with their drivers wanting to meet up the thirty minutes time limit
3. Expand your content writing strategy
What I mean by expanding is that you try out different content writing strategies. If you are a start-up, chances are, that you are just starting to build brand awareness, diversification is crucial at this point because you can't tell what content writing strategy is the best fit for your brand.
In all of these, your content marketing strategy must communicate your brand's core values.
You can make use of blog articles, podcasts, infographics, videos, social media posts, etc. for your brand awareness.
The level of interactions with your content writing strategy is what will direct you on which is best for your brand.
Read Also:
4. Guest post
Another category of ways to use content marketing strategy to build a brand's awareness is by guest posting on other authoritative platforms, this works well for brand awareness.
For example, if your brand sells a physical product, you can reach out to an influencer with a massive following to help influence that product, what this will do for your brand is agitated brand awareness.
You might be lucky enough to get a lot of retweets, repins, and shares which are going to be very helpful for your business.
Additionally, If your brand is a blog, you can make a list of authoritative related niches in your industry, reach out to them and ask if they allow guest posting opportunities, what you will mostly get in exchange for your guest post is a do-follow link back to your site.
What these will do to your online business is that rankings will increase which equals traffic, and you will gain more visibility online.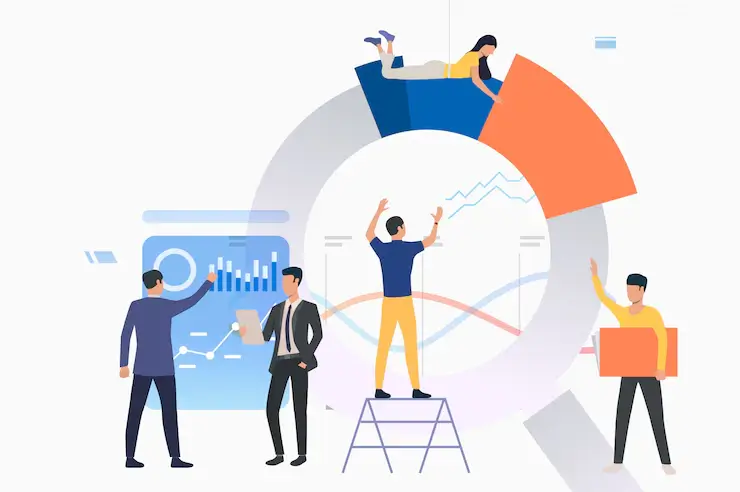 5. Connect and Network with people in your industry
LinkedIn is the perfect place for this, the platform allows you to connect with tons of people all over the world that may be interested or might know or have someone who will be interested in your service.
Publish content regularly around your business on LinkedIn.
For example, if you are an SEO specialist looking for an entry-level position, you can start by giving out SEO tips and hacks, but, ensure that you are committed to it.
Also, Facebook and Instagram are other platforms you can explore, while videos work best for Instagram, images and content might be your best fit on Facebook.
Be sure to connect with people in your industry.
6. Understand your analytics
It is of no use diversifying your content writing strategy if you wouldn't want to look at the metrics to know which content writing strategy is effective for your brand awareness.
Tools like Google Analytics, and Google Search Console are great tools you can use to study the reach, click-through rate, demographics, user behavior, and performance insights of your users.
For instance, if you are looking to own a blog or website, you can spy on your competitor's keywords to see what keywords they are ranking for, look out for some of the important things they left out while drafting their content, and create something better.
The benefit of using these tools as a part of your content marketing strategy is that it tells which of your content is bringing awareness, and the way users engage with your content.
7. Develop a content strategy
Now that you know who your target audience is, and what content resonates well with them, it is now time to develop a content strategy that will always put you on their mind.
Brand awareness is a continuous process, and it only expands with a rigorous level of consistency and strategy.
If you are lax about publishing content, you will soon be forgotten.
Create a schedule for publishing content, and if you are quite a busy person, you can employ freelancers to do the job for you.
Your content publishing strategy can be once, twice, or thrice, a week. Depending on your brand, it can be daily.
It should include a list of topics, dates, and time.
The essence of all of these is just so that you remain foremost in the heart of consumers.
8. Adopt the use of SEO
SEO aims at bringing visibility to content, products, or services, to an audience a brand wants to target.
What SEO does is help your content reach the desired audience.
Now, without content, SEO is almost useless.
This is because SEO needs content to thrive, it deals majorly with keywords, and most of the content you will be creating and publishing will be keyword based.
So SEO ensures that your content gets to your desired audience, which is why creating quality content should be a thing of priority to you.
A way to go about adopting SEO in your content marketing strategy is either to employ an SEO specialist or take some courses online.
One thing you must know is that SEO requires patience, it is not something you do and you expect to get the result almost immediately.
It takes time.
9. Sponsored ads
One of the ways to use content marketing to expand your brand awareness is to leverage sponsored ads.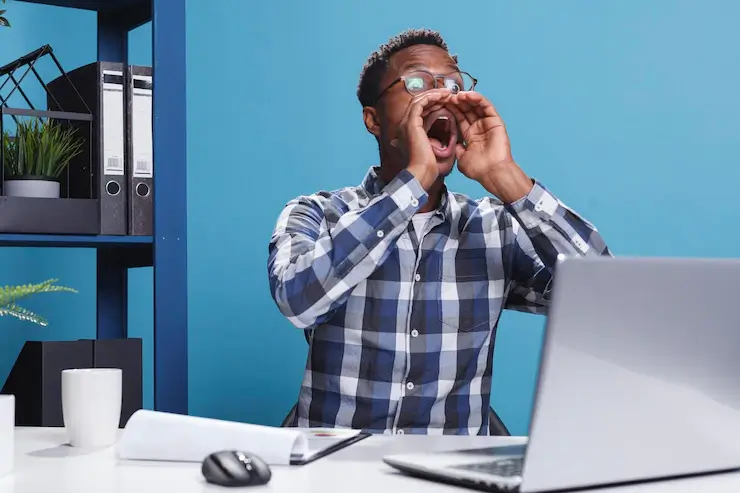 Sponsored ads help you to maximally reach your target audience within a short period of time.
While content strategy is organic and effective, you can also use sponsored ads every now on then to expand your brand.
This of course will cost you money, but the amazing thing about the sponsored ad is that it comes with a budget-friendly option, so you get to choose an option that suits your needs.
10. Follow trends
Another way to build your brand is to follow trends on social media, there is always a trend or two going on per time.
Leverage trends, people love to engage with trends, so using this as a strategy to win users' hearts is another way to boost your brand awareness
Conclusion
From the point listed above, we can say that content marketing is an effective way to build brand awareness, however, you must be strategic about your content writing strategy.
You cant write aimlessly, for every time you want to draft content, one thing that must consistently be on the repeat is your target audience and the value you want to give to them.
For branding, value is important, people tend to put money where value is. It is not enough that you have a buyer persona or unique selling proposition, the question should be "what is the measure of value you have to offer
You must also note that, for you to be in the spotlight, consistency is key. We certainly hope that this article on ways to use content marketing to build brand awareness has been of great help to you. Remember that consistency is key to fruitful brand awareness.
Reference: Content marketing institute