Web hosting is a necessary thingy if you wish to have a site online. In today's post, I have listed some of the best Free Web Hosting Services you can find online.
You don't need to spend a dime to get a website up and running. These capable, no-cost web hosts let you build your site without pulling out the plastic.
When looking for a web host, it's critical to think about the strengths and drawbacks of the company.
That's especially true in the world of free web hosting, where even the finest free hosts have limited and underpowered plans compared to what basic, paid businesses have to offer.
Expect a limited amount of storage and monthly data transfer, as well as minimal tech support and, in many cases, limited e-commerce capability.
Even yet, there are some advantages to using free web hosting. You can use free web hosting if you keep your expectations in check. The limits of free hosting may not be an issue if you want to try your hand at web design, create a personal project, or troubleshoot new plug-ins or themes.
Many firms, fortunately, allow you to create a website without investing any money.
Some are from large hosting companies hoping to pique your interest in website creation and lead you to their more robust, premium offerings.
Others come from companies that have created a name for themselves by offering free hosting.
There are many reasons why people look for free or cheap web hosting. Although I recommend you go through this post to see some of our recommendations.
Read also: How to start a blog
Best Free Web Hosting Services
1. AwardSpace
AwardSpace is an ad-free web hosting service that includes 5GB of monthly data transfers, 1GB of storage, and the opportunity to construct three websites (one main domain and three subdomains). It is not surprising how they made it on our list of Best Free Web Hosting.
The unique Zacky Installer, which allows one-click installation for the Grav, Joomla, or WordPress content management systems, is included with a free account.
AwardSpace also allows you to monetize your site by running your own advertisements or selling things through affiliate marketing. Customer service is available 24 hours a day, seven days a week.
2. Infinityfree
It's ideal for individuals who desire hassle-free web hosting. Infinityfree stands out in the world of free website hosting for a variety of reasons, which is why it's at the top of our best free web hosting list.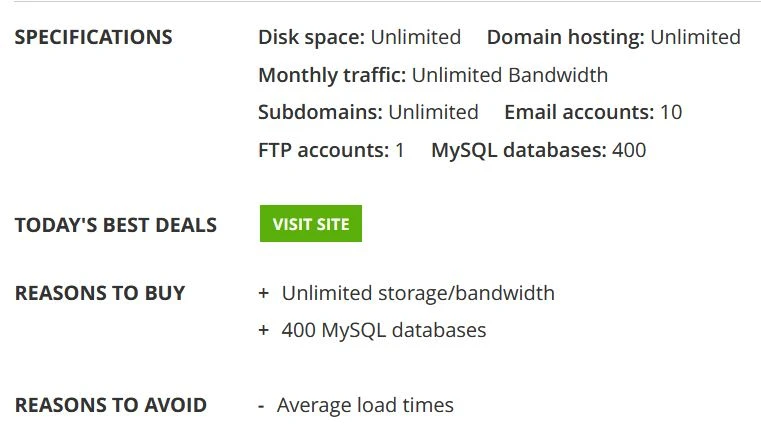 It has a well-designed website that gives an excellent first impression and checks all of our boxes. Its homepage receives a C in our load time test, but it otherwise appears to be in good shape.
Infinityfree has been around for over six years and claims to have over 400,000 customers. It provides limitless disk space and bandwidth (albeit with a very generous 50,000 daily hits). You can host as many domains as you wish, but just 10 email accounts are included.
There are no hidden costs, and despite the fact that it is free, you will receive a 99.9% uptime guarantee (but you will be on your own if your site goes down) and the renowned Softaculous Script installer, which includes over 400 programs.
We were surprised to learn that this supplier offers 400 MySQL databases (where others just offer a few, if any at all), as well as a free DNS service, free SSL, and a free Cloudflare CDN.
For a free service, that's quite astounding.
Infinityfree also sells cheap paid-for hosting (Infinityfree Ultimate Premium (opens in new tab)) that allows limitless everything for $6.90 per month, which is worth upgrading for because you'll receive access to CloudFlare Railgun, which drastically reduces load times.
3. Freehostia
The Chocolate Plan, offered by Freehostia, is a free hosting service with only 250MB of storage space. The web host, on the other hand, excels in other areas.
You get 6GB of monthly data transfers and the option to host five websites when you sign up for a free Freehostia plan. If you need help, Freehostia provides 24/7 customer service as well as a large online knowledge base with video lessons.
4. Byethost
Byethost is a subsidiary of Byet Internet, a supplier of hosting, domain name, and reseller services based in the United States.
Byethost boasts that its free hosting service is "one of the most powerful networks dedicated completely to free hosting in the world," with over one million websites hosted.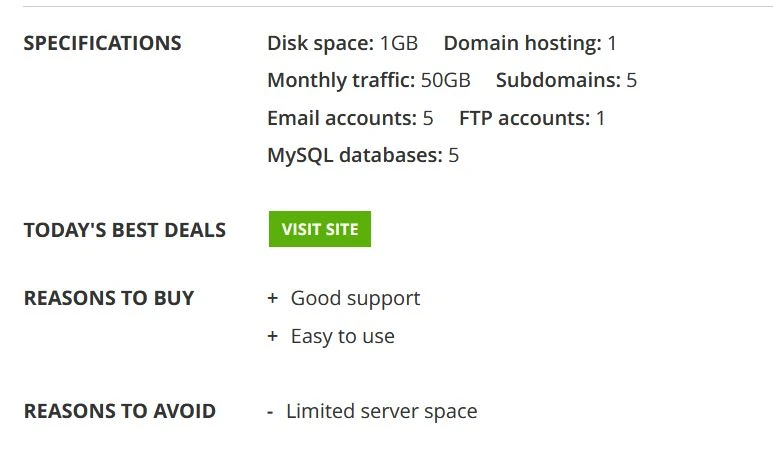 Users get 1 gigabyte of server space, 50 gigabytes of monthly bandwidth, and MySQL/PHP compatibility.
They also have access to Byethost's community and knowledge base, as well as 24/7 tech assistance, which is obviously beneficial.
The Softaculous platform allows you to install WordPress and hundreds of other popular online apps automatically, and there's also a free website builder (with platforms) if you require it.
It's also ad-free.
Furthermore, if you ever want to become a free agent, You can be your own web hosting provider.
Myownfreehost (opens in new tab), a separate company run by Byethost, allowing you to do just that.
Read also: How SEO works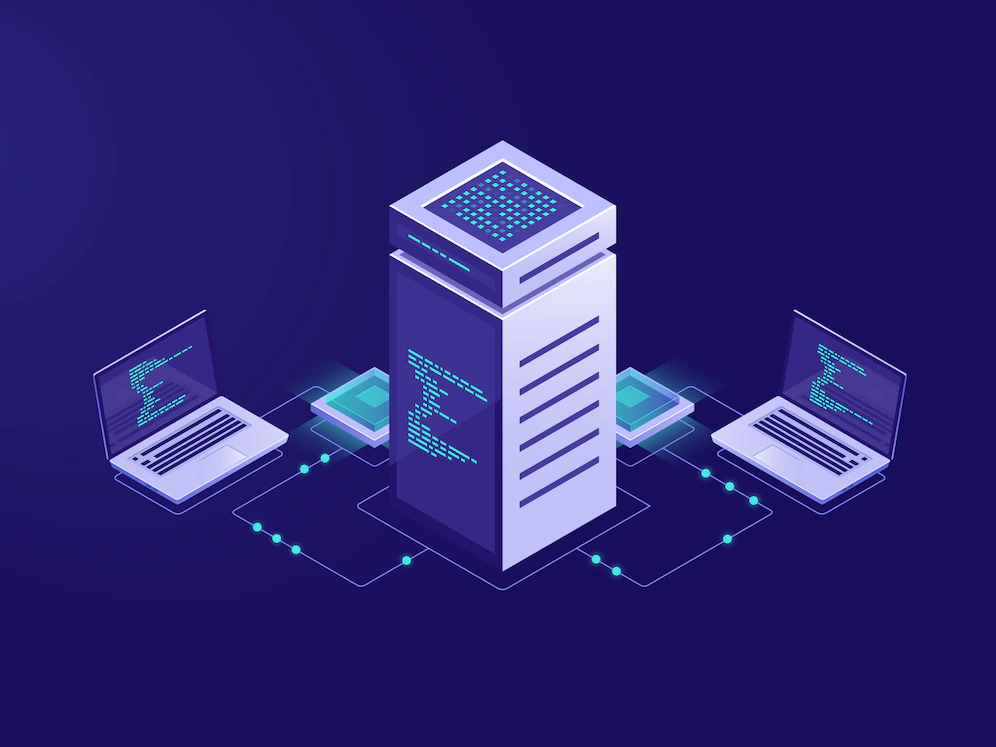 5. 000WebHost
Hostinger owns and operates 000Webhost, a free website hosting service. 000Webhost has millions of members and has been active for ten years, making it a prime target for hackers.
The provider's whole database was breached in 2015, resulting in the theft of account information for an estimated 13.5 million customers.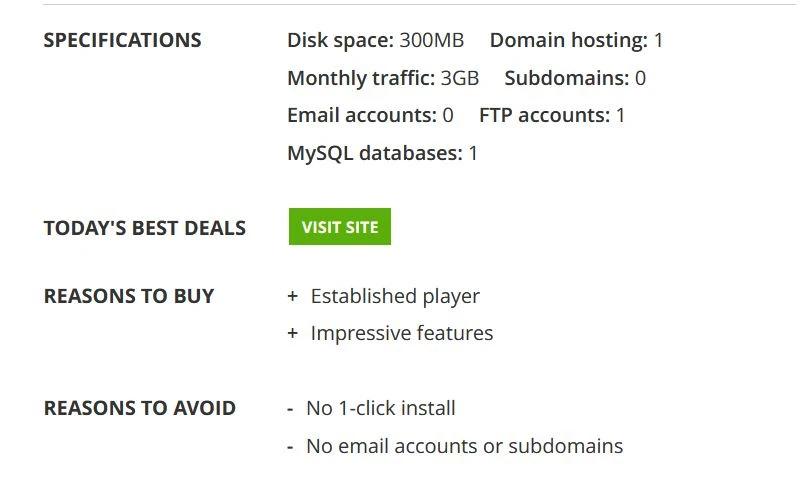 Although 000Webhost has evolved significantly since then, many users are still aware of the incident.
You'll get cPanel, a website builder, and a WordPress auto-installer with 000Webhost, as well as the added benefit of no advertisements.
However, with only 3GB of bandwidth and 300MB of storage space, the bandwidth and, particularly, the disk space are limited.
The absence of subdomains and email accounts, as well as a lack of support via requests, is quite surprising (you have to go through the forums when you need help).
You should be able to install two websites using 000Webhost, but when we tried it a second time, we received an error message stating that we had reached our quota.
Furthermore, Google recognized the account creation email as a suspicious email, prompting a pop-up warning that malware frequently arrives from that URL.
You may also use the same login credentials to establish a website on 000webhostapp.com.
6. Wix
Wix is a great premium website builder with a lot of features and amazingly has a free hosting option. Wix is not a learner as people tend to know it and that is why it made it on our list of Best Free Web Hosting
The web server offers a meager 500MB of monthly data transfers, a meager 500MB of cloud storage, security monitoring, and a free SSL certificate if you choose its free plan.
Unfortunately, the free tier does not let you sell anything and instead displays Wix-delivered advertisements.
7. Googiehost
Googiehost is a clever method to get attention. However, Googiehost is not a Google host. Do not confuse them. They have been around for eight years, is still one of the finest free web hosting solutions in a crowded field.
The company's website, on the other hand, gives me the creeps. Even though it was the year 2018, the small print copyright notice was extended to 2021, presumably to prevent time travelers from infringing.
This is the only provider that includes cPanel and Cloudflare, however only in a free version.
However, we did have a few instances where the dreaded "your connection is not private" message appeared on our screen when attempting to log into cPanel.
Chrome flags it as a "not secure" property, which is never a good indication.
Some of Googiehost's free websites are converted to paid-for affairs via Interserver.net, which is how the company makes money.
It also has a few banner advertising on the control panels and its own website, but not on the websites of the users.
Last but not least, you must supply a rationale for the firm to accept your website, as well as a unique version of Recaptcha and a password.
8. WordPress.com
WordPress.com has a free tier with 3GB of storage, a pre-installed SSL certificate, and dozens of appealing, versatile themes that is ad-supported.
Because the company's roots are in blogging, this free option leans more toward that than general website construction (though you cannot install plug-ins with this tier).
Still, WordPress.com is the way to go if you want to quickly develop a site without putting in too much effort on the backend.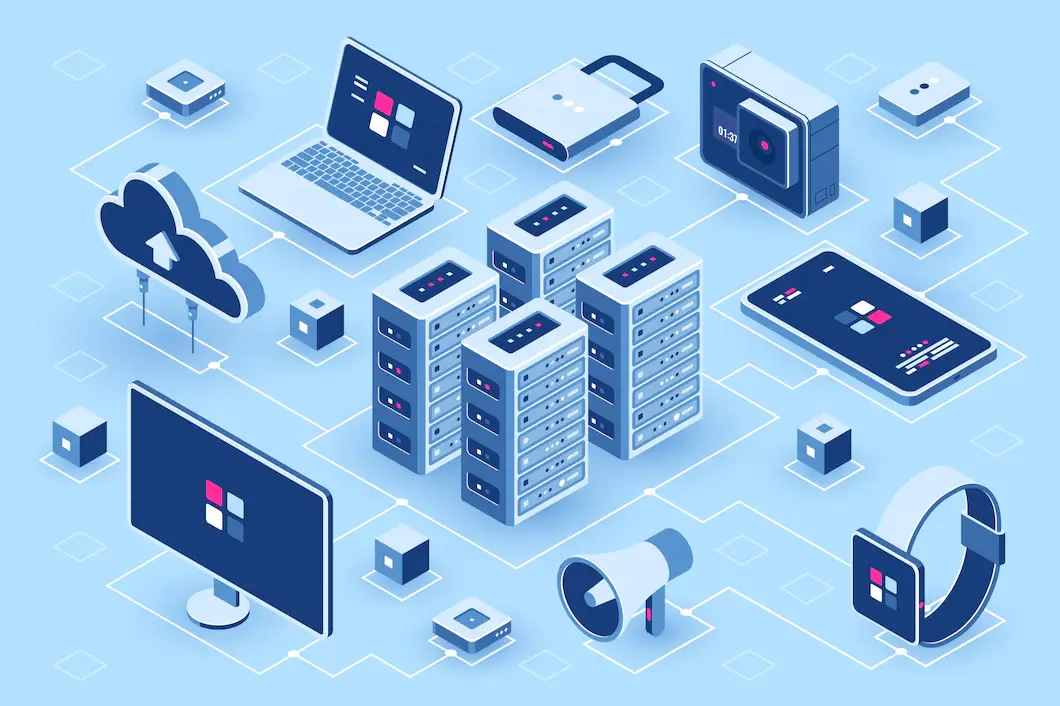 Read also: 15 reasons why your website is slow
9. FreeWebHostingArea
This is Ideal hosting for seasoned veterans. FreeWebHostingArea may have the look of a website from 1999, but it's another alternative if you're looking for a free web hosting service with limitless bandwidth (or so the hosting company claims).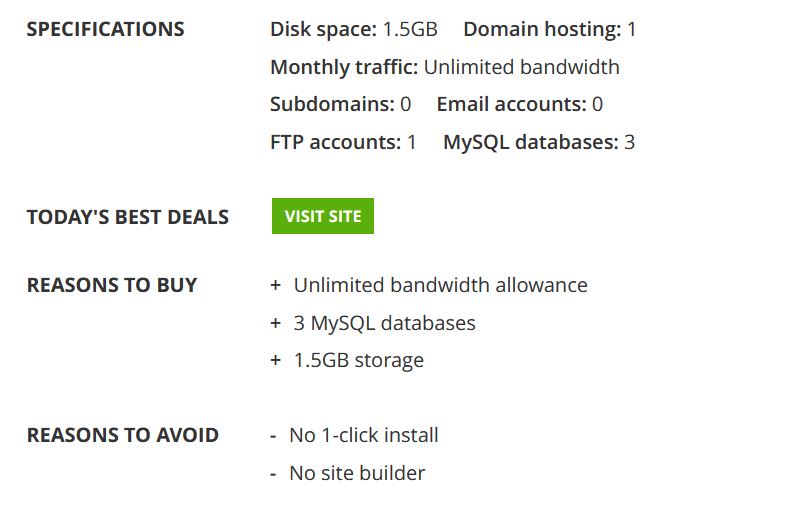 It also has a larger storage capacity than others, with 1.5GB of web space and three MySQL databases, outperforming most competing free website hosting services.
The control panel is basic, and the site builder and auto-installer were not operating properly at the time of writing, forcing users to transfer their data over FTP if they want to develop their own websites.
On FreeWebHostingArea, you can upload files up to 12MB in size.
In addition, FreeWHA provides users with daily or weekly offsite backups and no advertisements on low-traffic websites.
For $12 a year, you can get rid of the adverts and get five MySQL databases per account, one-click database backup, and priority technical assistance with the FreeWHA Basic package
We can conclude that these were handpicked just for you and they have been tested and trusted by millions of people. This is suitable for students, bloggers who want to test their skills, or developers who which to test some plugins or programs. Whatever reason, it may be because you do not have a budget but desire blogging. This is just for you. The best Free Web Hosting Services out there just for you.