Search engines work by crawling and indexing your site so that users when they search for certain queries, they get served with all resources related to your search. Our post will show you how Search Engines Work and possible things to rank for.
There are numerous search engines but we will focus on Google since it is the most used and popular.
Before you conduct a search, web crawlers collect all the information from across hundreds of billions of web pages and organize it in the Search index. Let us answer the big question of the day –
How search engines work?
There are three major factors through which search engines functions:
Crawling: Scan the Internet for content, looking over the code/content for each URL they find.
Indexing: Store and organize the content found during the crawling process. Once a page is in the index, it's in the running to be displayed as a result to relevant queries.
Ranking: To offer the right content that will best answer a searcher's query, meaning, results are ordered by most relevant to least relevant.
i. What is search engine crawling?
Web Crawlers are search bots or spiders or spiderbots that automatically and systematically search web pages for certain keywords. The search engine has its own proprietary computation (called an "algorithm") that ranks websites for each keyword or combination of keywords.
Content can vary — The content type could be a webpage, an image, a video, a PDF, etc. — but no matter what the format, content is discovered by links.
Google says that its search algorithm sorts through "hundreds of billions" of pages in its index to deliver useful and relevant results to users.
ii. What is a search engine index?
Indexing is the process and storing information found in an index. Search engines have a huge database of all the content they've found and confirm fit enough to serve to searchers.
iii. Search engine ranking
This is when highly relevant content are served first to searchers then the least relevant follows suit. When a user performs a search, search engines scan their index for highly relevant content and then arrange such content in anticipation of solving the searcher's query. The ordering of search results in order of relevance is known as ranking. In general, you can assume that the higher a website is ranked, the more relevant the search engine believes that site is useful to the searcher.
Do you know that you can block search engines?
Yes, It's possible to block search engine crawlers from crawling part or all of your site.
How does Google index work?
All of the information that these spiders crawl is stored in Google's index.
Then, when a user performs a search, Google's search algorithm sorts through its giant database to find the most relevant pages.
Google does not need to find information, all it has to do is pull from it's established database which permits the search engine to deliver results quickly and efficiently.
Google's spiders are constantly crawling for new information and updating its database.
The main goal of search engines is to always provide up-to-date results. Hence, once you update your site ensure to get it indexed as fast as possible.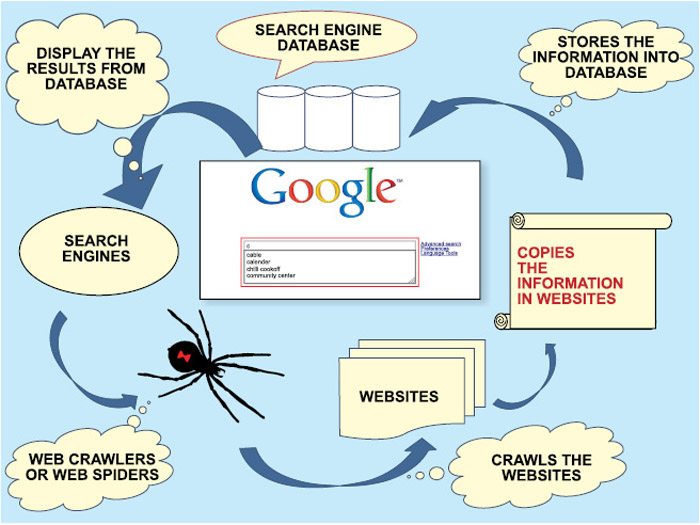 Does indexed site Matter on Google?
Google web spiders are constantly crawling for information and as such, it is advisable to optimize your site so they can easily find you.
For a new site, you need to optimize and start ranking. We have a way of submitting sites to search engines for instant indexing. This helps you to get ahead start.
If your website is not indexed, it can cause delays in search engine visibility — which is one of most important factors in SEO journey.
The profit comes when you are found online and organically as this is beneficial and economical, especially for small businesses/startups.
For search ranking purposes, indexation is essential to establish rankings, get traffic, and reach your goals for your site.
It is important to get your site indexed as the sooner you are indexed, the sooner they can start competing for ranking, and establish top spots in search results.
To rank, you need to be an authority in your niche and this comes with loads of smart and hard work
It is possible for new pages to the rank top but it might not be as quickly as expected but with hard work you are on your way to the top of SERP.
Another notable important update for new sites to the index is that search spiders can't simply follow internal links to find new pages if they are not cached by the bots.
So while other sites continue to have new pages added to its database, your site could get ignored.
The same holds true if you switch domain names. Even if you migrate all of your content, Google will view your new domain as an entirely new site.
How can i make search engine to find my pages?
To index your site does not take much time. in fact, you can do it in seconds. For websites built with WordPress, it is easy to index your site with the use of tools. There are a lot of tools available to simplify the process, and most are user-friendly.
We will talk about a few of these tools which we feel is important and widely used too. They are Google Search Console, Yoast SEO, Rank Maths and all-in-one SEO.
We start with Google Search Console which is a free tool that helps webmasters monitor their site's presence in Google's index and search results. With the GSC, you can effect Google to access your content, submit new content, and monitor and resolve any issues.
Yoast SEO and Rank math (the new kid in the block) is a free WordPress plugin designed to easily optimize sites for search. For WordPress websites, ensure to use it to improve your presence in search.
Watch out for our post on how to setup the Google search console
How to Index Your Site In Google
1. Create a Sitemap
A sitemap is a map of your site. It is a document in XML format that directs bots on which pages they can go and can't go. The spiders examine the page to learn all about your website. They know how big it is, what the most important pages are, and where new content is located. An XML sitemap is one of the most important steps to successful indexation.
Web spiders need the sitemap to guide them through your site. it makes it easier for a seamless indexing process.
Do you know that without a sitemap, crawling can take a long time? But with a sitemap, you can reduce time.
You must have read earlier when I said that we can index in minutes. It is the truth: Your website, blog, or new page can be indexed by Google in less than an hour.
Your sitemap also tells Google how often to look for changes and new pages on your site. If you don't update or add new content often, it's probably okay if your site isn't crawled every few hours.
For sites that add multiple blog posts each week, or new product pages on a regular basis, or publish news articles, there is a need to let Google know to crawl and index your site more frequently.
If you do not know how to create a sitemap, follow the steps below or move to the next points.
Yoast SEO/Rank Math SEO sitemap
In this knowledgebase tutorial, we are going to learn about the option to configure Sitemap settings in Rank Math.
The sitemap is one of the most important pieces in your website's SEO puzzle as it helps search engines navigate your website most efficiently by offering a hierarchical view of your content.
Follow the link to know more on how to configure the Rankmath SEO sitemap
Google XML Sitemaps
A plugin called Google XML Sitemaps is a free plugin for WordPress sites. If you're not using Rank Maths, Yoast and the others, you can use this. Very easy way to generate a sitemap with custom parameters.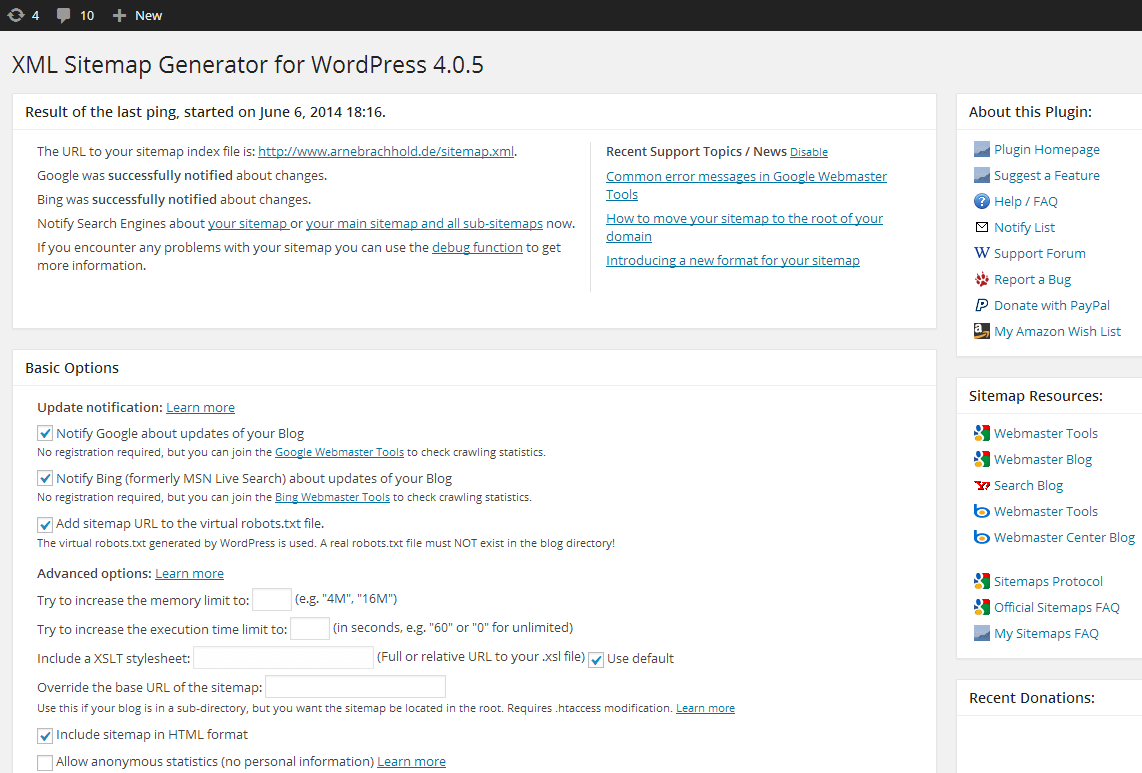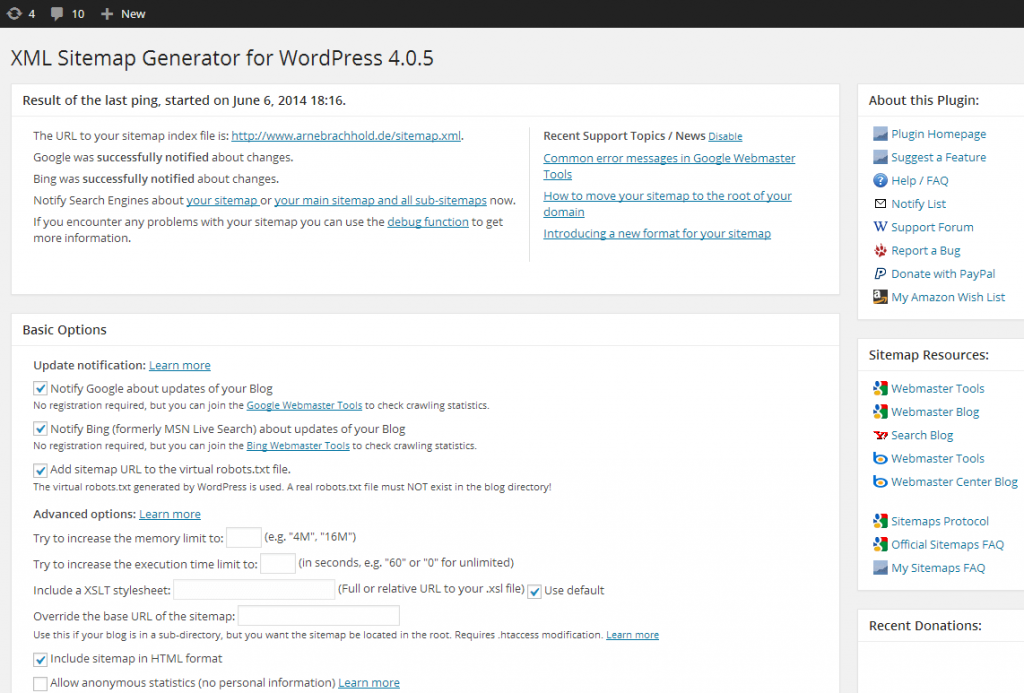 You set the preferences. Upon completion, you can find your sitemap at the URL listed at the top of the page. This will be http://yourdomain.com/sitemap.xml.
2. Submit your sitemap to Google Search Console
This is very important and recommended action to take if you really want to index your site fast and start ranking. Since you have created your sitemap, you will need to submit it to Search Console.
Rationale: This lets Google know about all of the pages you want indexed, and can help their spiders know where and how to find the most important contents on your site.
Go to Google search console. Go to home page, choose the preferred version of your domain. You find it in the left sidebar, click "Site Configuration," then "Sitemaps".
Click the Add/Test Sitemap button in the top right and enter the URL of your sitemap.
Your sitemap's URL will look like http://yourdomain.com/sitemap.xml.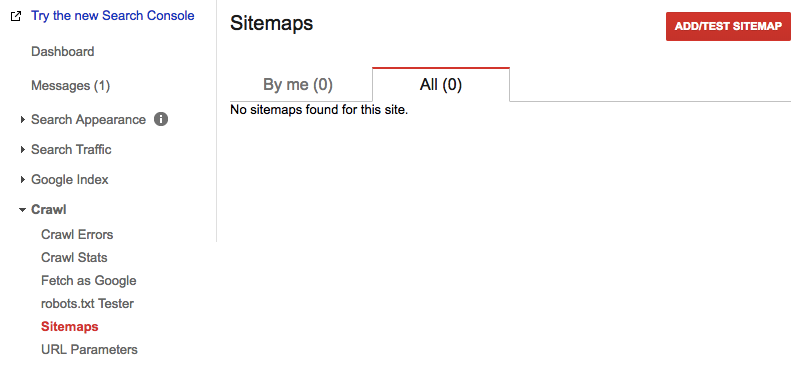 If you use a WordPress plugin, the URL will be in the plugin settings. With Yoast, the file is usually named sitemap_index.xml.
You can verify your sitemap's location by typing it into your browser. When done right, it should look like this: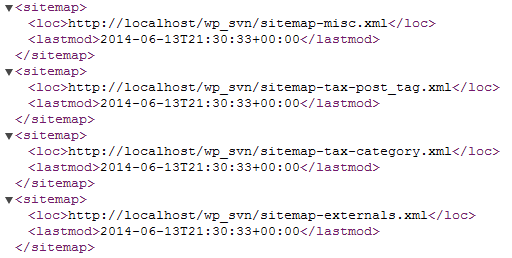 After you submit it, you'll see the status of the sitemap.
Once it's approved, you can see the number of your pages you submitted vs. the number that have been indexed.


With the search console, you can know how much of your site's information Google stores.

Note that creating and submitting a sitemap is not a once-and-done process. As you keep adding more pages and updating your site, your site gets bigger and as such your sitemap needs to grow with it.
Updating the sitemap ensures that Google always has an updated version of changes on the site, and can crawl and index your site as fast as possible.
3. Create a robots.txt
This is a simple file in .txt file which can be done automatically with the use of SEO plugins and manually by just typing in a few lines of code.
A robots.txt is a text file on your site that instructs search engines on what to index and what not to index.
We can say it is a list of commands to the spiderbots that lets it know where it can and can't go on your site.
This is the very first journey stop that a bot makes on its way to index your website. If your robots.txt says, "don't index this," then the bot will move to the next stuffs.
Hence, it is important that your robots.txt gives Google permission to crawl the site. This is the default setting.
Also if you have sections of your site that you don't want to appear in the search results, you can set this up in your robots.txt.
According to Google:
We offer webmaster tools to give site owners granular choices about how Google crawls their site: they can provide detailed instructions about how to process pages on their sites, can request a recrawl or can opt-out of crawling altogether using a file called "robots.txt".
The more pages you have on your website, and the more you open these up to the index, the better your indexation will be.
The robots.txt file gives you control over what is crawled and indexed by search engines.
How to create a robots.txt file
Robots.txt files is a text-based files. You can create it in your computer's default plain text editor, like Notepad (for Windows users) and TextEdit (for Mac users).
Do not use programs like Microsoft Word, which can add extra formatting that distorts your file.
To get started, check your FTP/cPanel to see if you already have a robots.txt file. If you do, it should be stored in your root folder as something like http://yourdomain.com/robots.txt.
If you wish to edit it, you can download from the root folder and do as you wish.It is better to use it rather than creating from scratch.
Yoast, Rank Math and some other SEO plugins can help you with creating the robots.txt
You can use a helpful resource from Google on robots.txt: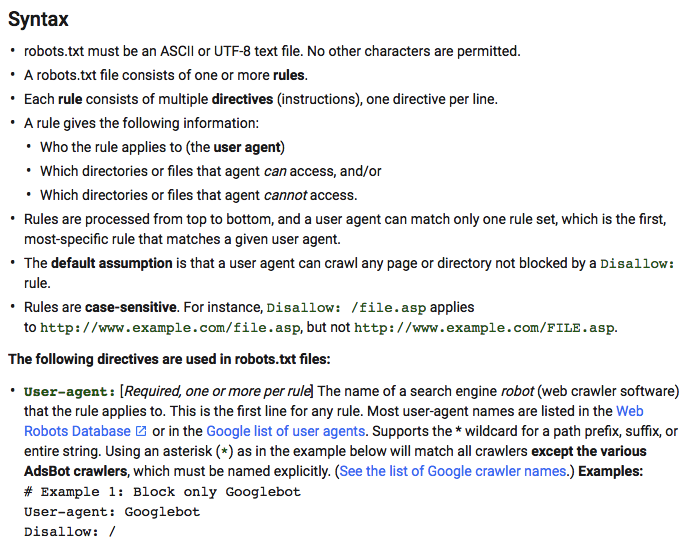 To create your file, there are a few pieces you'll need to know:
User-agent: the bot the following rule applies to
Disallow: URL path you want to block
Allow: URL path within a blocked parent directory that you want to unblock
It's also important to note that an asterisk makes the User-agent command apply to all web crawlers. So if you create rules using "User agent: *", they will apply to crawlers from Google, Bing, and every other bot that crawls your site.
If you want your entire site open to being crawled, then, your robots.txt file will look like this:
The rule applies to all crawlers, and nothing is blocked.
To create a more complex robots.txt file, you can use a generator like SEObook.
This involves you selecting the bots you want each rule to apply to, then entering the files or directories you want to disallow or allow.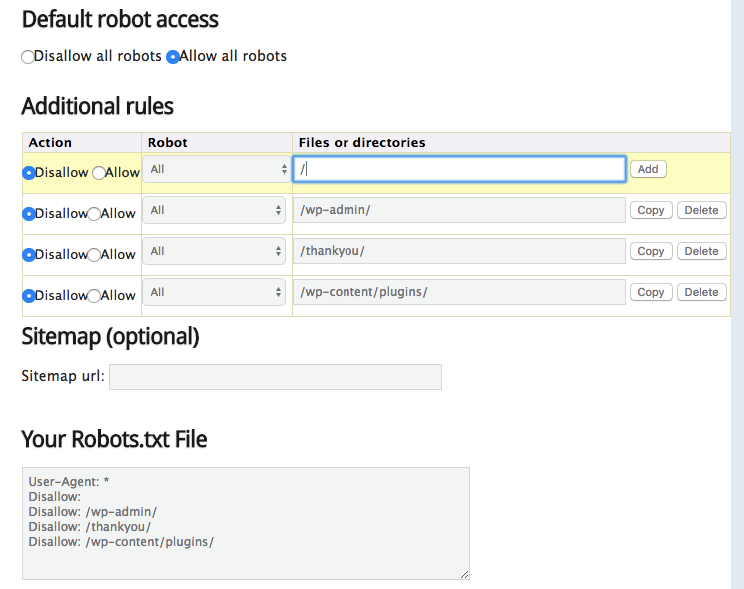 Now you can copy and paste the generated content at the bottom of the page into your robots.txt file.
SEObook also has the option to add a sitemap. Do not do this if you've submitted your sitemap to Google Search Console.
Why block certain pages?
Blocking certain sections of your site from being indexed is one of the biggest roles of a robots.txt file. The question is:
Why would you want to block certain web pages?
Well, from our thought, not every page on your site offers value to readers. It might contain plugin folders and this has no value to the reader. They are helpful for your site's function, but not helpful for visitors. So if you wanted to prevent them from being crawled and indexed, your robots.txt file might look something like this:

Other pages you can disallow are your "thank you" or confirmation pages, checkout pages, and any other pages that wouldn't make sense for a user to land on directly from a search engine.
Robots.txt and crawl limits
There is a limit to the number of pages a bot can crawl within a certain amount of time. This helps it crawl sites efficiently and avoid server overload.
Disallowing certain pages and subfolders can also help bots crawl your site more efficiently. You can also set your own crawl frequency preference in Search Console.
This means that it is limited in how much time it can spend on your site, and how many pages it can crawl in that time.
To disallow bots crawling certain pages helps them focus on the content that you actually want indexed — and can improve how often your valuable pages are crawled for new information.
4. Create internal links
Internal linking is also one of the most effective ways to encourage crawling and boost your website's indexation.
The paths that the spiders take through the Internet are formed by links. When one page links to another page, the spider follows that path.
We recommend that you've created links to and from all your important pages.
Usually, this happens naturally as long as you have a well-organized website.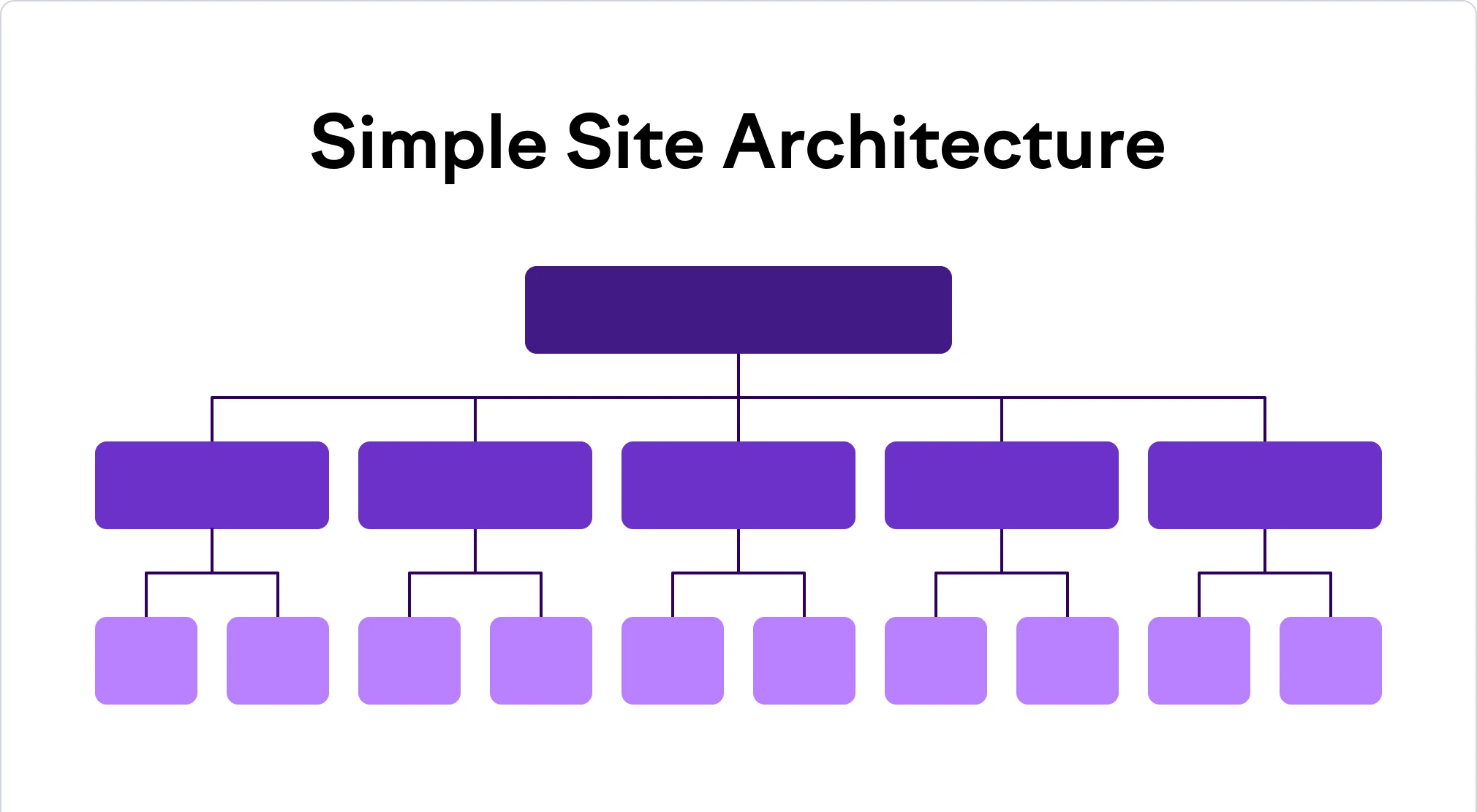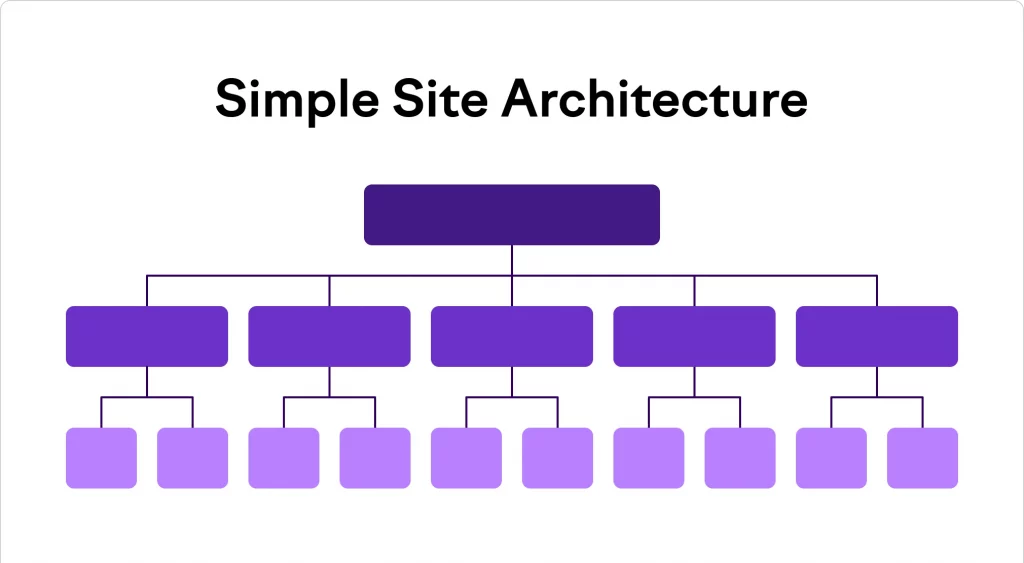 A major mistake i have seen some folks make is to overlook the site architecture which is a vital SEO strategy in ranking your site.
User experience
A site with a good layout and easy to navigate makes your site much easier to browse. Organize in form of a hierarchy and navigation in a logical sequence. It should be intuitive based on your categories and links. Always design with UX in mind.
Ensure to keep your site structure simple. A complex mega-menus is good and sometimes necessary for extremely large sites, but we advise don't use one.
Simplicity is better. Make use of a setup that makes it immediately obvious where a user needs to click to find the information they want.
Crawlers
Apart from designing with your readers in mind, you need to structure your site in a way that makes it easier for crawlers to access and index your content.
A good and well-thought-out site architecture establishes a hierarchy among your pages. This helps crawlers understand which pages are the most important, and how different pages are related to each other.
Read also: 10 Most creative workers' day ads by brands in Nigeria
Internal links will help direct crawlers to other pages on your site and enable them to discover new content on the site. Ensure to direct traffic to every page on your site.
Content hub pages
For a site with numerous contents, you can create "hub pages" to enable both your users and search engines to browse your site more efficiently.
You can organize your pages in many different ways that serve as indexes of your information on specific topics.
You can create hub pages grouping together:
Blog posts on similar topics (applicable to blog sites
Similar products (if you run an ecommerce site)
Related news stories (if you manage an editorial site)
These pages help the search engines know the relevance of individual pages, and how they're related to other pages on your site.
Also, this makes it easier for users to locate additional content related to the pages they are interested in.
It makes it easy for readers reading a particular topic to find more articles on the subject.
More so, when a crawler sees all of these pages grouped together, it will be able to determine that they have similar content. Very useful for indexing and ranking to be faster.
Link to relevant content on each page
Make it a good practice to add links from one part of your site to the other. When you add new topics, try to add some links relevant to them as these areas of overlap present perfect opportunities for adding internal links.
This also helps your readers to read other relevant and helpful content on your site.
For small sites/blogs, it is pretty easy to link to other resources on the site.
But if you have a large site with hundreds (or thousands!) of articles and posts, it can be nearly impossible to determine the most relevant ones to link to in each new piece of content you create.
There is a tool that can help with this and is called Yet Another Related Posts Plugin, or YARPP. This becomes extremely helpful. Once you've installed the plugin, you can use it to automatically add links to relevant content to your posts and pages.
With this tool, you can easily set preferences for the links included based on categories and time range.
You can also determine whether you want to include basic, text-only links, or links with thumbnail images.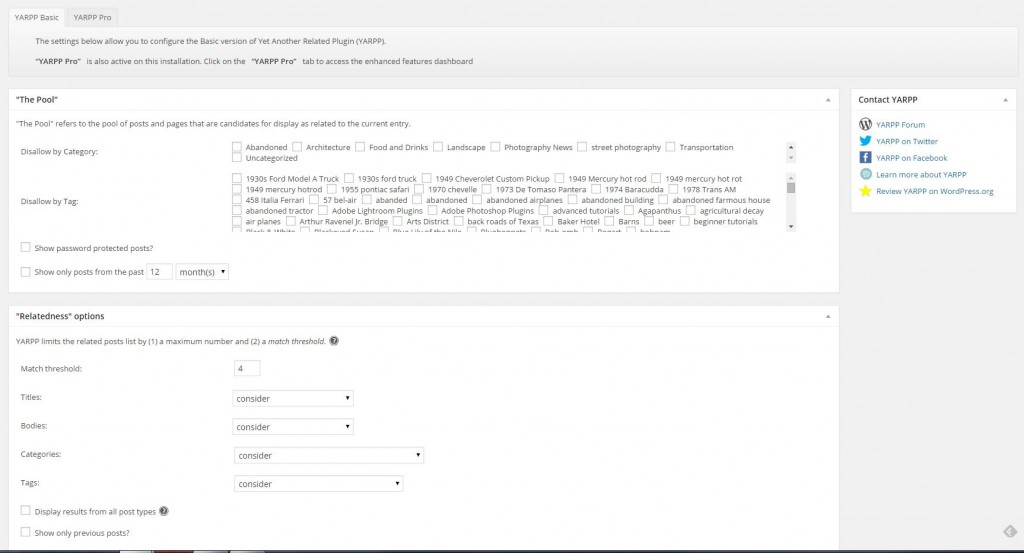 Tables of Contents
This is gradually gaining trend among SEO experts and it helps your reader to know all of the contents n the page. They can easily scroll and skim until they find what they are looking for.
For a WordPress site, there are plugins to help set up a table of contents and one of such to use is Easy Table of Contents to create, as the name implies, a table of contents. (Easily).
First of all, install the plugin, then determine the types of pages where you want your tables of contents to show up, and configure where you want it to appear on the page.
You can also set the plugin to automatically create a table of contents when you use a certain number of headings, and allow users to toggle its visibility.
Adding these to your pages makes it easy for users to skip to key sections or information — and it also permits you to link to additional resources.
You can include links to your posts below your table of contents to show your readers where to find additional useful information, thereby boosting your internal linking structure in the process.
5. Earn inbound links
Another very important part of SEO strategy is to help increase your domain authority. When external sites link back to your site or post, it gives you what we call link juice. When other websites link to yours, it gives your site a boost in multiple ways.
Backlinks are important links for establishing trust and authority.
The more links you have from credible sites, the more credible you appear in Google's eyes — and the more likely they'll be to rank your site well.
Outbound links help your website get indexed faster.
When other sites link to you, it helps send crawlers to your pages. So if another site links to one of your new pages, that page will likely be crawled and indexed much sooner.
Backlink might happen naturally but you may need to take a more proactive approach.
Need help with building backlinks to your site? We are your best plug.
Content syndication
Syndication is the process of having your content re-published on other websites, with credit given to your site.
This is one of the easiest ways to serve your audience a new piece of content you publish.
Unlike guest posting, which requires you to create original content for someone else's site, you get the reward of a link with much less effort.
Although, content syndication can get complicated. But when done incorrectly, it can cause duplicate content issues.
We have noticed situations where site owners find syndicated versions of their content outranking their own site.
But when done well, it can help you improve your reach and earn more links from larger publications.
Re-publish on Medium
Medium is an extremely popular site for publishing and reading content. This is a top spot for content syndication. It can be used for publishing content as well as to republish posts and articles on your site. I love Medium because it automatically uses the rel=canonical tag, to help remove duplicate content issues
Another way is to enter the URL where your article was previously published in Medium's Import Tool, then click, "Import."
This will pull all of the copy from your original post, as well as text formatting, headings, lists, and links. This makes it extremely easy to quickly import and publish a post.
Note that Images are not automatically imported, so you need to add them manually. Always add images to your post before publishing.
Once you import your post and add images, you also have the option to create a custom permalink.
Click the three dots to the right of the "Publish" button, then select "Custom."
Then, you can add up to five relevant tags to your post.
The number next to each tag represents how many users follow it. So if you choose tags with large followings, you can drastically increase your reach and get more value out of each piece of content you publish.
Submit to infographic directories
One of the old techniques in SEO that was useful then is the use of directories. Submitting your site to as many random directories as possible can help improve rankings and attract traffic.
Nowadays it can be termed or associated with spammy, ineffective practices.
An exception to this is the Infographic directories that are still considered useful.
Publish on LinkedIn Pulse
LinkedIn Pulse is a platform that encourages original content, but can also be used to drive traffic to your site. It is similar to Medium,
Pulse articles are separate from regular status updates. Just below where you'd normally type a short update, click "Write an Article."
You may see it as a blog but it isn't. Some use it to publish original content. It can help get your content directly in front of professional contacts.
Besides, if you're looking to drive traffic to content already published on your site, you can use Pulse to share an excerpt, then link to the full version.
Simply copy and paste your first few sections (or more, depending on the length of the post). Make sure to include information that's interesting enough to pull readers to where the full info of your article is.
Always add a link to the full version with a call to action like "Read more!"
It lets you take advantage of LinkedIn's built-in audience and reach, while ultimately driving traffic to your own site.
To get readers trooping to your new post, you need to make the first few paragraphs solid and add a CTA for them to navigate to the source on your site.
6. Encourage social sharing
Social media is a good way to help share your contents to your target audience. It lets people see your post when you share it.
Copy and paste a link, add a few words of text, and you are good to go.
Sharing your pages on social media also sends crawlers to them, which can help speed up the indexation process.
Ensure to add social media share buttons to your post so readers can share with their audience.
Create accounts on major platforms
You need to have a presence on Facebook, Instagram and Twitter. The other platforms you use depend on your industry and target audience.
If you're a B2B company, you definitely want to be on LinkedIn. If you're into products or services like lifestyle targeting the 18-24 demographic, then you need be on Instagram.
After defining where your audience are (demographics) you can choose which platform they spend their time on and meet them there.
Create a promotion strategy
After setting up the social media platforms you wish to use, you should create a social sharing routine to ensure that you're regularly publishing new content to your accounts.
An awesome social sharing tool to use Buffer and Hootsuite
You can create a schedule of all of the times you want to publish new content for each of your social media accounts.
You can also add content to your queue and have it automatically shared at your predetermined post times.
This way, you never have to worry about remembering to post certain updates or share specific links at different times of the day or week.

In addition, you can queue your new post immediately.
This is a great way to get crawlers to your site and improve the chances of fast indexation.
Connect with influencers
Influencer marketing can help give the added push to your site traffic.
Connect with influencers, ask for their advice or insight on a particular topic, then compile it into a resource for your readers.
After you publish it, reach out to those influencers to let them know. Most times they love to show their expertise being highlighted, and they share the post with all of their followers.
Consider using paid options
Content sharing is one of the effective ways to let your existing and new followers know that you've published new content.
You can get your content links in front of more people through paid promotion. All of the major social media platforms have options for "boosting" content to improve your reach.
Hence, you pay to get the content you're sharing with your followers in front of more people.
7. Create a blog
Search engines especially Google's algorithm prioritize giving their users "fresh, recent search results."
Search engines are looking to serve searchers the most up-to-date version of the information they want and site owners are constantly publishing new pages and sharing new information.
Blogs enable you to share fresh content on a regular basis. Blogs create tons of content for crawlers to crawl and index. The more high-quality content you put on the web, the more indexation you get — and the more authority you get.
If you do not have a blog, we recommend you start one today. If you need help, we are few clicks/chat away.
8. Create an RSS feed
Although creating an RSS feed isn't absolutely necessary, it isn't bad.
RSS means "really simple syndication," and it is an easy way to share the publication of new content. It's essentially an automated feed of your website that updates every time you publish a new post.
RSS feed helps users to subscribe to your blogs.
Every post would be added to your site's RSS feed, and users could subscribe to that feed and get an email each time a new post was published.
Nowadays, most site owners have a preference to have their own email lists rather than RSS subscription.
It is still an effective way of letting Google know about your new content as soon as it's published.
RSS readers
An RSS reader lets users access all of the RSS feeds they subscribe to in one place. It's a customized news feed, where users only see stories and posts from the publications.
Tools like Feedly can help with this purpose.
This is ideal for users who want to regularly share helpful content on their social media accounts with their followers. Instead of sorting through the noise on social media platforms, they can use their Feedly accounts to find high-quality articles and posts from the publications they trust.
So if readers like your blog and want to know about your new posts, but don't necessarily want to subscribe to your email newsletter, it's helpful to have an RSS feed.
RSS for automation
Tools like Zapier can help automate your social sharing by combining with RSS feed. This tool lets you create "Zaps," or feeds within your feed, then automatically share to various platforms.
First, create an account and enter your feed URL.
Then, you have the option to filter your feed for certain content or topics.
We recommend that you include all of your posts.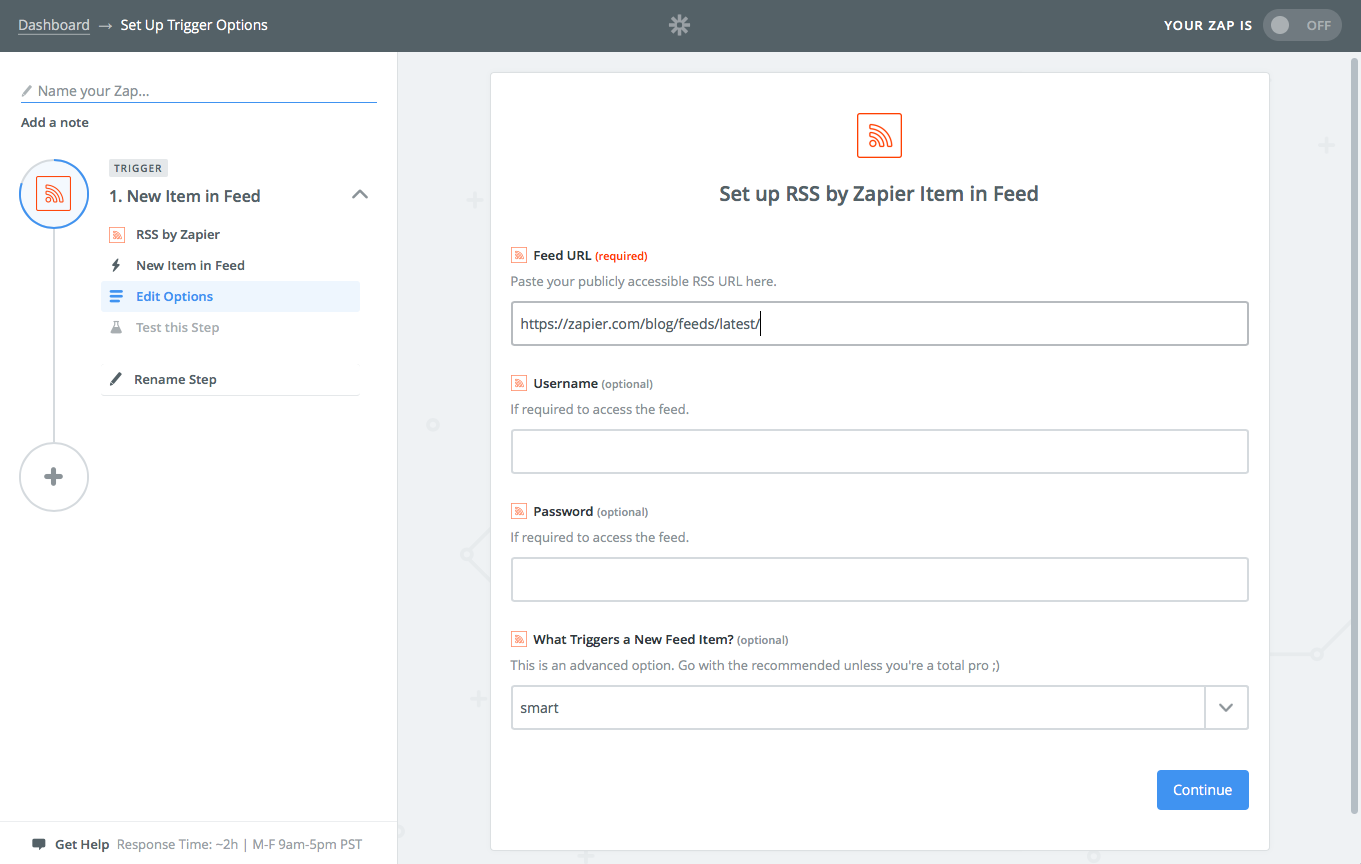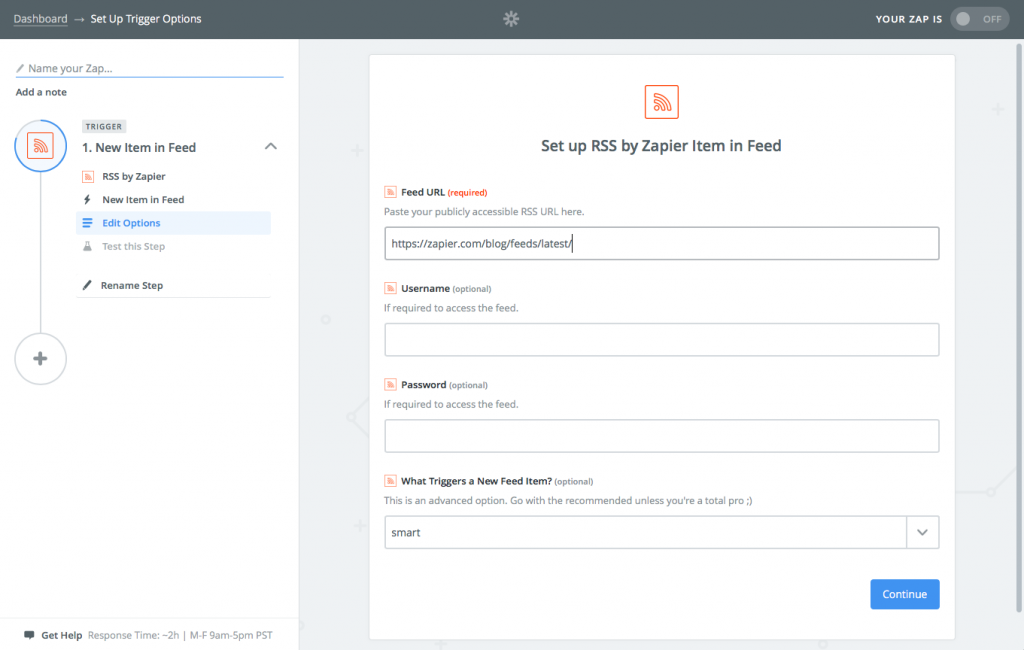 But if, for instance, you wish to create a Zap that only includes posts certain topic, use the Title filter to only include posts with that word or phrase in the post title.
Once you've set up your filters, click "Continue" to finalize your Zap.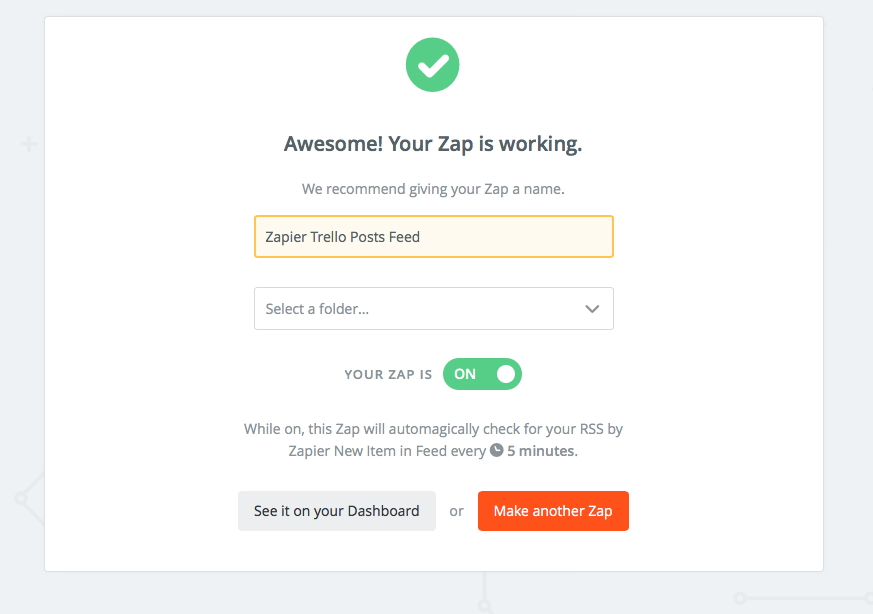 After setup and confirmed working, you can use Zapier to automate a variety of tasks. The most common is publishing new RSS items to your social media accounts.
Zapier allows you to set your account so that every time you publish a new post, it's automatically shared to the social media platforms of your choice. This helps to save time.
9. Check for crawl errors
One thing to do regularly is to check for crawling errors and know what could be the cause. Issues do arise anytime and this you can know with the use of the Google search console.
Crawl errors can happen, especially when you make significant changes to your website like adding, removing, or moving pages.
Access your crawl errors report
You can identify issues by looking at your crawl errors report on a regular basis.
How to check crawl errors:
Open up Google Search Console and select your website
Click on Crawl
Click Crawl Errors
This report helps to show you any problems Google has had crawling your site over the past 90 days.
The "Site Errors" section at the top will show you any major issues that are impacting your entire site.
It is advisable to fix any errors immediately since they can prevent all of your pages from being indexed correctly.
If you have URL errors, however, these only affect specific pages on your site. These are often caused by broken links and redirect errors.
When you go down the page, Search Console provides full list of URLs and errors, so you can analyze any issues and fix them.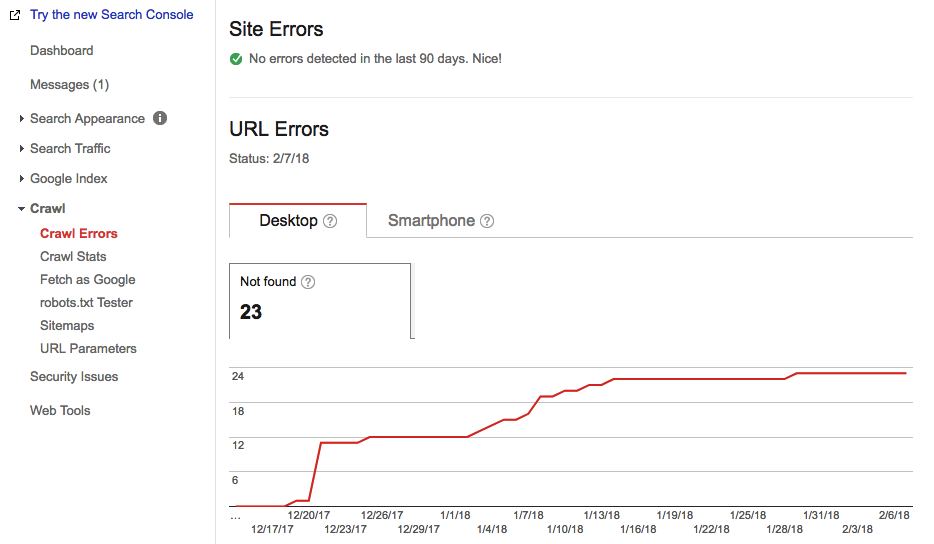 Conclusion
Web Marketing has been selected among the Top Local SEO Agencies by Designrush.
To be crawled and indexed by search engines is an important first step to having a successful website. If your site is not indexed, it can't show up in search results — meaning that you won't be found and as such no traffic.
Do not leave crawling and indexation to nature. You need to own the process and be deliberate about it.
With the help of tools like Search Console, Rank Math and Yoast, you got control over how your site is crawled and indexed and can monitor your crawl status.
On regular basis, as you update your site, check how it's being crawled and indexed. Checking in on a regular basis is an easy step that lets you identify issues and fix them before they cause issues with your search visibility.
There are many techniques you can apply but we felt to list the mist efficient and useful. So feel free to share any addition to this post.
In addition, performing the steps above are some of the best practices like submitting a sitemap, building links, and publishing new content on regularly can help get your site to be crawled quickly.
Have you tried any of these techniques, share with us what you have done that we missed out here. What technique have you used to index your site?
We will love to hear from you. Was this post helpful? Kindly share with the buttons below.