Chatbots (AI) have been a concept since the internet's early years. But even when compared to well-known voice assistants like Siri, today's produced chatbots are much more effective.
You can speak to them in normal language, yes. But these AI chatbots can produce all types of language, from poetry to code, and the outcomes are quite fascinating. The popularity of ChatGPT is still high, but more and more competitors are emerging to challenge its dominance.
Comparing Top AI: ChatGPT, Google Bard, ChatGPT Plus, Bing Chat, ColossalChat, YouChat
1. ChatGPT
No discussion about ChatGPT is complete without first bringing up the breakout success of OpenAI.
Since its debut in November 2022, ChatGPT has propelled the notion of AI text production into the public.
This was no longer a research project; it immediately went viral, becoming the fastest-growing tech application of all time with over 100 million users in a matter of months.
The main lure is the natural language chatbot's strength and accuracy, but it also helped that anyone could use it for free.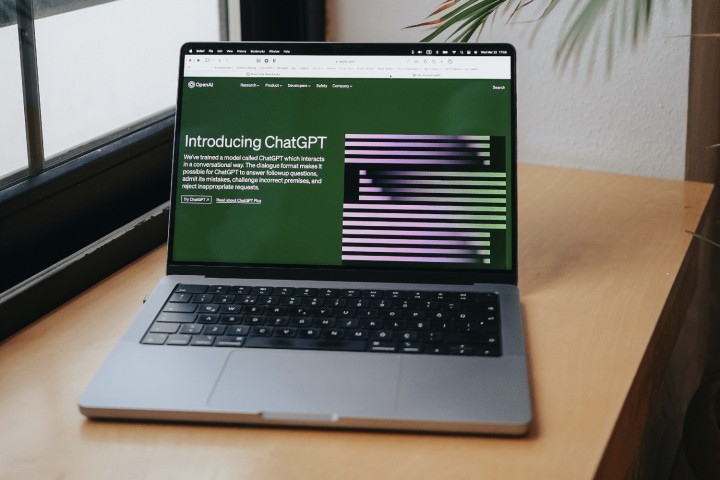 Based on the powerful LLM (Large Language Model) GPT-3.5, ChatGPT generates some stunning natural language chats.
Yet because it only has knowledge of events up to 2021, it is unable to obtain data based on those occurrences.
If you ask ChatGPT to compose stories or create scenarios, it is astonishingly good because it excels at creative texts.
The go-to choice for testing out AI chatbots, whether to speed up workflows or just for fun, will continue to be ChatGPT until it is dethroned.
2. ChatGPT Plus
OpenAI quickly launched ChatGPT Plus, a premium service, in response to ChatGPT's success.
At the time, it appeared to be a straightforward way for individuals to bypass the wait, which became longer during peak hours.
Nevertheless, ChatGPT Plus was more than that.
Users now have access to a considerably more potent AI chatbot thanks to GPT-4.
This more recent model has shown to be substantially more potent than the version included with the free ChatGPT, particularly when used as a tool to cooperate on more extensive creative projects.
In actuality, despite its youth, people have already accomplished some astounding feats with it, including creating a whole game from scratch.
It cost $20 per month
3. Google Bard
With the introduction of Google Bard, which the corporation still refers to as a "experiment," Google has been the first significant rival to emerge outside the OpenAI ecosystem.
The chatbot, however, got off to a rocky start when it stumbled while attempting to respond to a question during the initial preview of the demo, which was such a horrible appearance that it caused the company's stock to crash.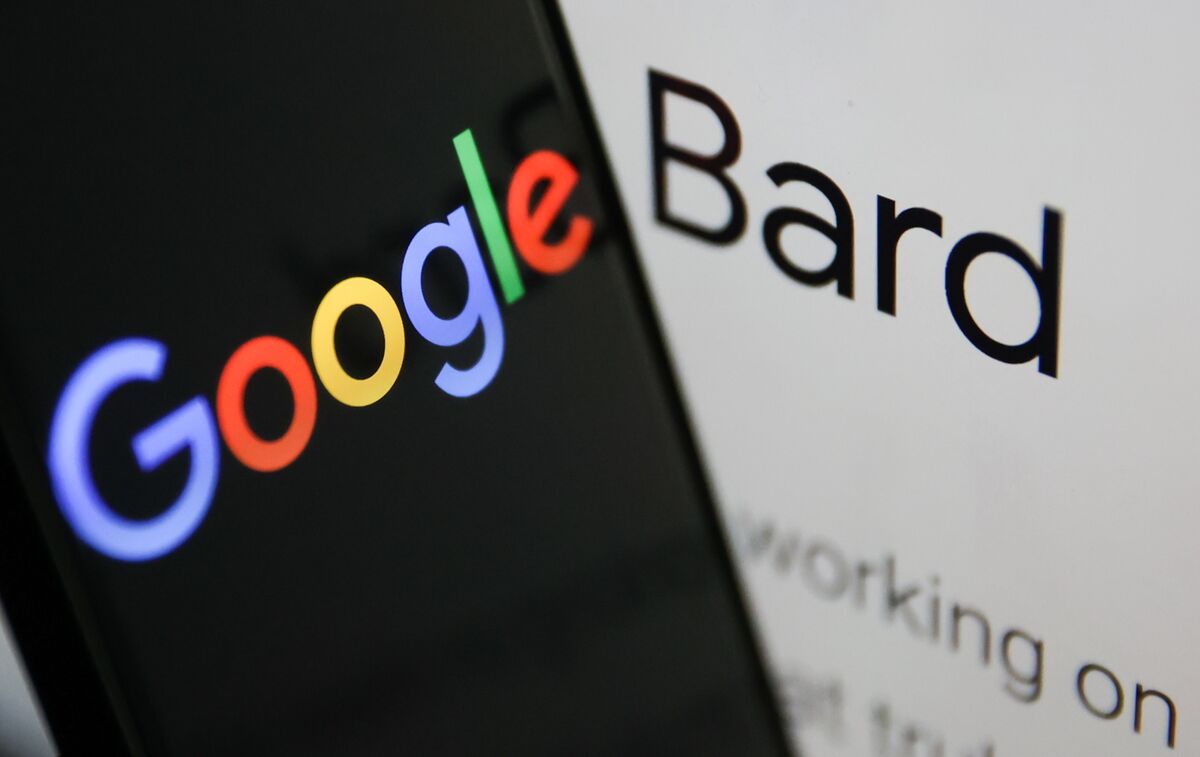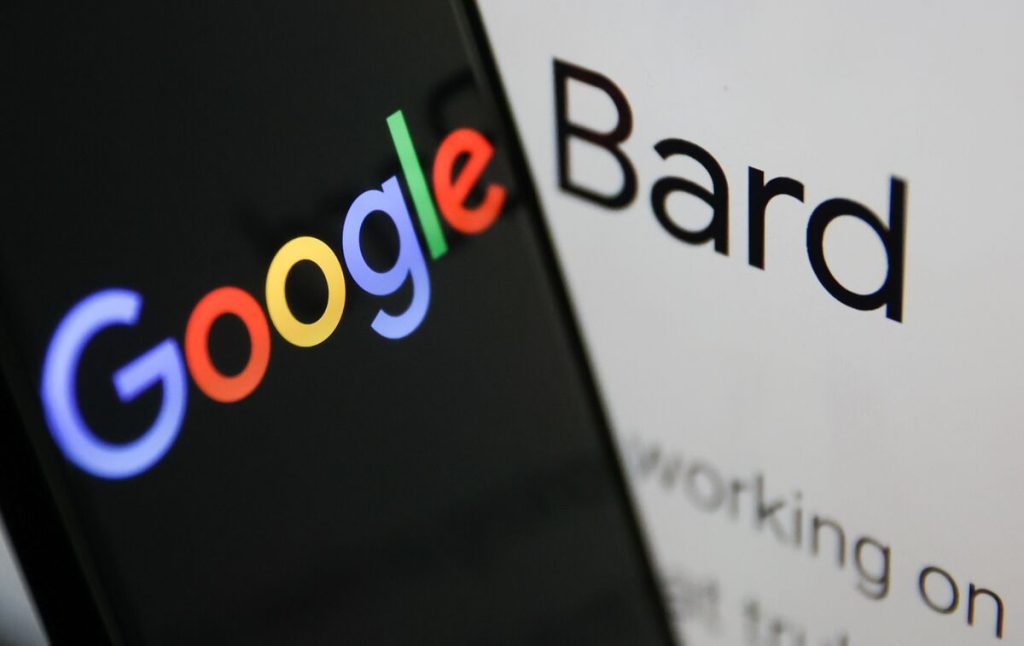 Even while Google acknowledges that it is still in the early stages, the corporation has since gradually allowed more and more people into the waitlist for the free preview.
While disputing reports that it was partially trained on ChatGPT, Google CEO Sundar Pichai even referred to it as a "souped-up Civic" in comparison to ChatGPT.
4. JasperAI
JasperAI is one of the greatest solutions if your business or organization is searching for anything to expressly assist with professional creative needs.
Being able to be very specific about the kind of text you're looking for is especially helpful for creative workers.
A caption is required for an Instagram post. Consider writing a polished email, a YouTube script, or even a complete blog article. JasperAI asserts that its strengths lie on these particular platforms and formats.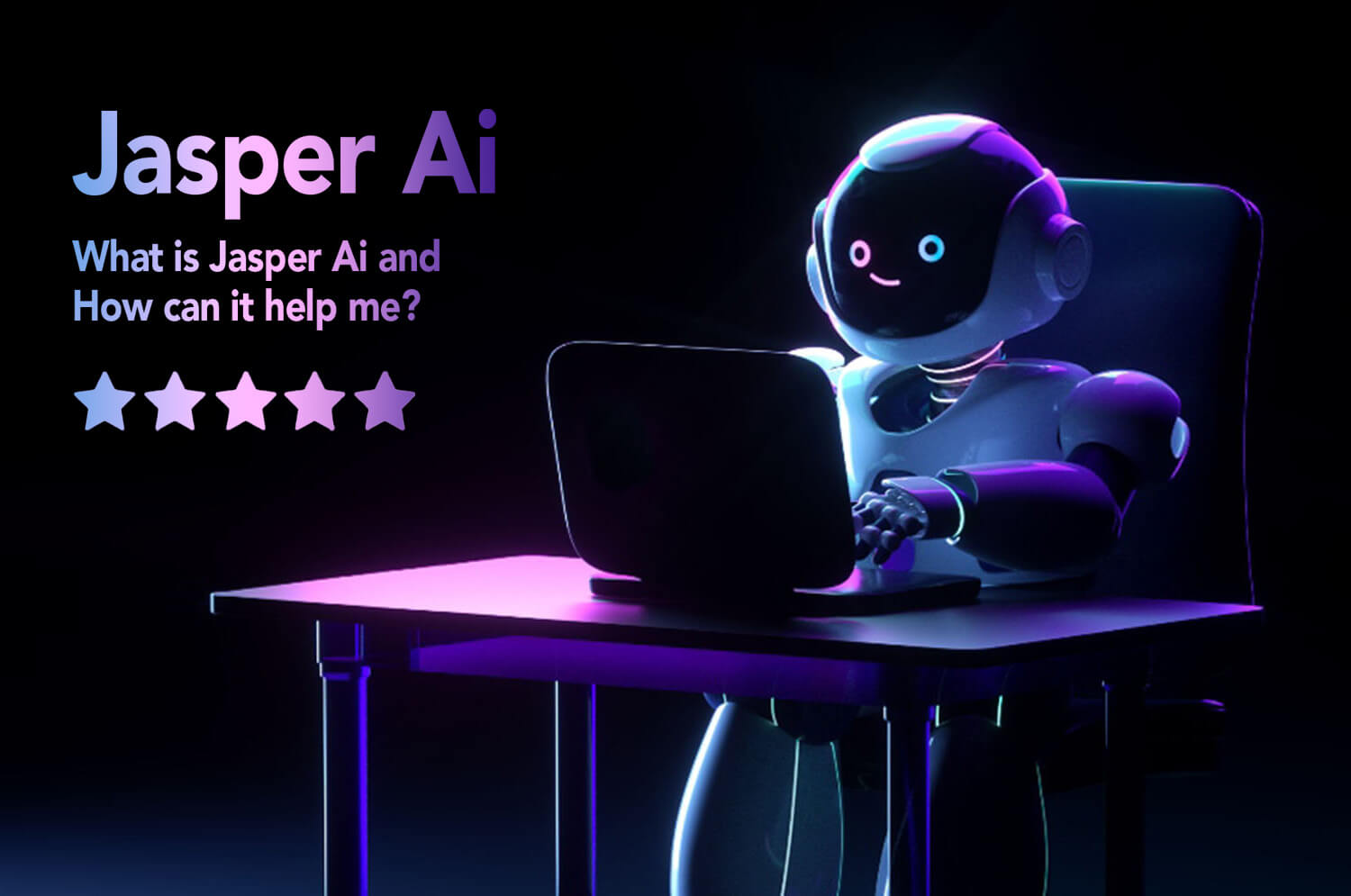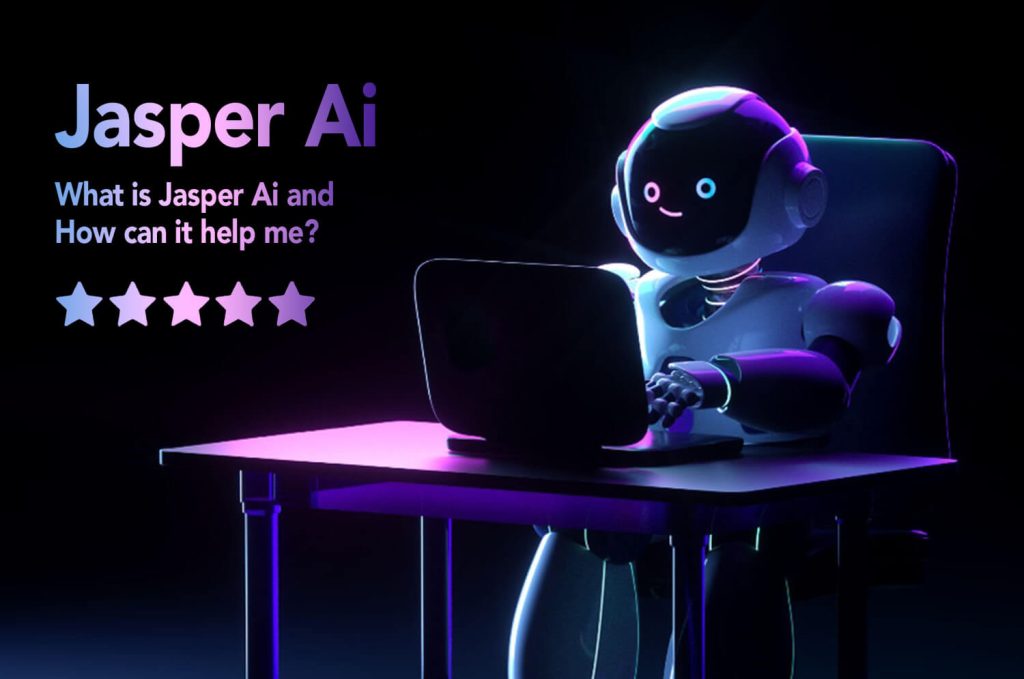 JasperAI focuses on professional use cases, but the company also offers a free Chrome plugin that enables you to use AI-generated content in more informal circumstances, as when composing letters to friends or posts on Facebook.
Read also:
5. Bing Chat
Microsoft quickly released its own model based on the same technology after becoming an early investor in ChatGPT's explosive growth.
Bing Chat integrates OpenAI's natural language generative AI with Microsoft's own products, as you could infer from the name.
The AI chatbot and the old Bing Search are both accessible through the new Bing with just one click.
Several other modifications have been made by Microsoft, such as the addition of source links, various settings for limiting your search results, suggested follow-up questions, and even the Edge Copilot, which brings the AI chat to you no matter what website you're on.
Microsoft is even keeping up with the fantastic addition of integrating Bing Picture Maker into Bing Chat.
The only caveat is that you'll need to get the most recent Edge browser version.
It's unfortunate that there are such rigorous limitations on how many sessions you can have each day.
Yet, Microsoft continues to be one of the primary participants in the market and is committed to integrate "Copilot" modes into all of its key products and services, such as the ChatGPT alternative already present in Word or Excel.
Bing Chat is the most approachable and user-friendly AI chatbot available, as opposed to the simpler ChatGPT.
6. YouChat
Since 2021, You.com has been a little-known Google search rival, but it was also a forerunner in using AI-generated language into its offerings.
While YouChat is a more exact replica of ChatGPT, YouWrite allows AI to compose customized text for you. Even You.com has coding tools like YouCode and picture creation tools like YouImagine.
These applications are all based on OpenAI's GPT-3 models (except YouImagine, which uses Stable Diffusion). This indicates that it is capable of producing original writing or responding to challenging inquiries.
It's unfortunate that this renders it less functional than ChatGPT, which is currently based on GPT-3.5. It is also convenient because YouChat provides other resources for further study and links to similar subjects.
7. ColossalChat
The purpose of ChatGPT has altered since becoming a privately held corporation from the early vision of an entirely open-source AI chatbot. The newcomer ColossalChat revives the spirit of the free internet.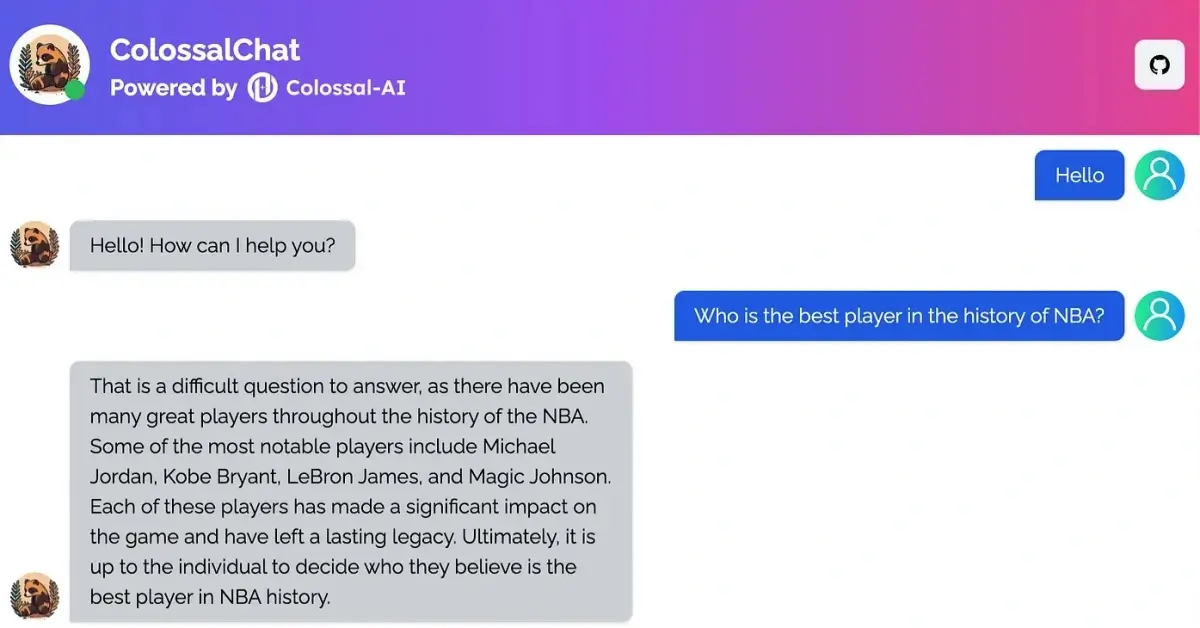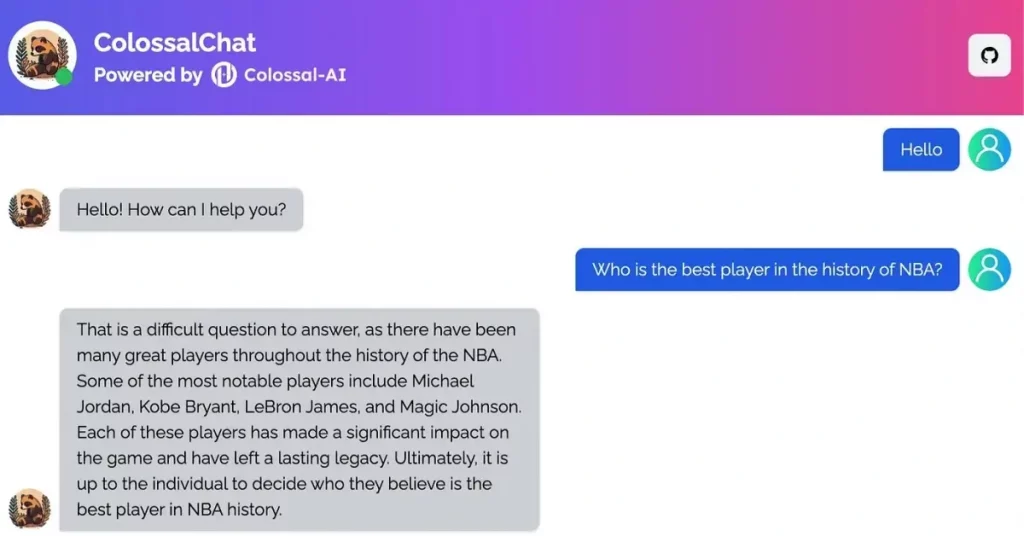 When ChatGPT is full, it's a good substitute because it's cost-free and accessible through browsers right now. It has the ability to write code and communicate both Chinese and English.
Conclusion
Regrettably, all chatbots that use generative AI may provide out-of-date or inaccurate information.
Before employing the information they receive in any program, users must ensure that it is accurate and up-to-date.