All measures you take to influence your search engine ranking that doesn't directly relate to your website are referred to as off-page SEO.
In this post, we wish to discuss how to build the type of off-site signals that Google wants to see.
The top results on Google typically have about 3 to 4 times more backlinks than the results in positions 2 through 10. However, creating backlinks is not the only aspect of off-page SEO.
More is involved than that. One essential component of off-page search signals is brand mentions, which are your site's URL or brand name cited on another website without a hyperlink.
Simply letting Google know what other people think of your website is off-page SEO.
Search engines will believe, for instance, that you have fantastic material that offers users value if you have a lot of worthwhile links connecting to your sites.
Only content that people enjoy is cited, linked to, and shared. Even with a physical storefront, if your product is beneficial and reasonably priced, you'll get a lot of word-of-mouth recommendations from your present consumers.
Now we will look at some key highlights in the course of this article and do justice to them
What is Off-Page SEO?
All the actions you and other people do away from your website to improve a page's ranking with search engines are collectively referred to as "off-page SEO."
Off-page SEO extends beyond link building, despite the fact that this is how most people think of it. For off-page optimization, several actions are crucial that don't lead to a typical link on other websites.
On-page SEO takes place on the website itself, whereas off-page SEO takes place elsewhere. Off-page site marketing occurs when you create a guest post for another blog or leave a remark.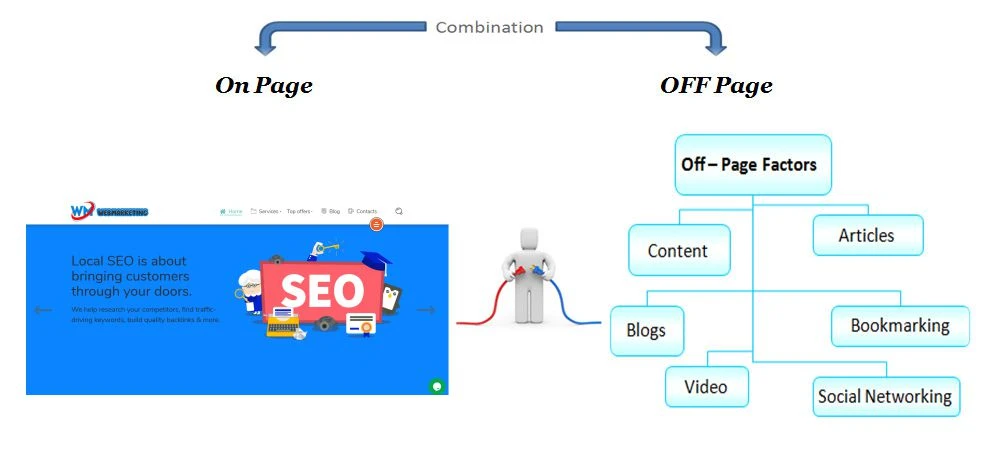 Why Is Off-Page SEO Important?
When considering whether to rank a page and where to place it, Google takes a variety of off-page criteria into account. The cornerstone of Google's algorithm still consists of backlinks and other off-site signals.
Among them, links, but there are a lot more, are other elements. It's difficult to rank just on the basis of your content's worth because of this.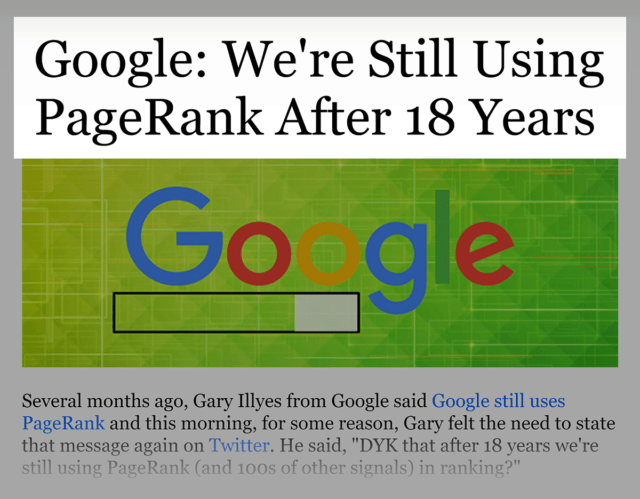 And Google has gone on the record saying that they still use PageRank. They said they use other ranking algorithms apart from backlinks alone.
In order to determine if a site can be trusted, for instance, Google's Quality Rater Guidelines heavily depend on the reputation of the site outside of its own domain.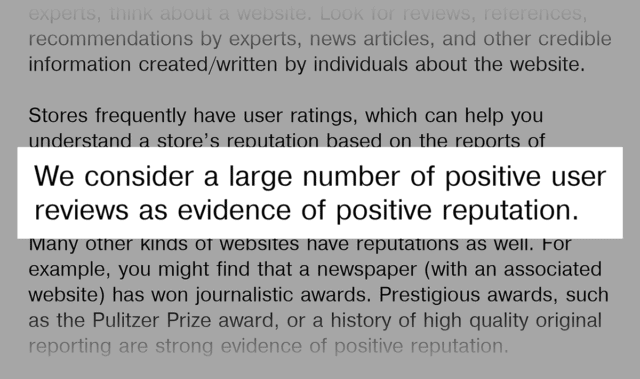 "Reputation Research" includes looking at online reviews, recommendations from experts, and mentions on authority news sites and Wikipedia.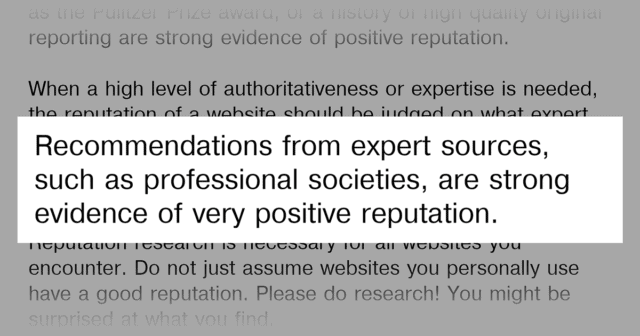 Hence, it is important to know that backlinks are important but not the only ranking off-page factor used by Google.
On-Page SEO vs. Off-Page SEO
Everything on your website that you have direct influence over, such as the content, title tags, keyword usage, SEO-friendly URLs, internal links, and picture alt text, is referred to as on-page SEO.
Links and mentions on other websites are examples of off-page SEO activities that take place outside of your website.
Off-page SEO, for instance, would be asking someone to connect to your site.
Why? since during that process you made no changes to your website. On the other hand, if you optimize certain photos to make your web page load faster, that is on-page SEO as you made the adjustment on your own website.
If you're ever unsure of which "bucket" a certain SEO strategy belongs in, consider whether it's totally within your control. It's most likely an off-page SEO strategy if the response is no.
Methods for Obtaining Quality BackLinks to Boost Off-Page SEO
When it comes to obtaining backlinks, there are numerous strategies. Here are a few of the most popular and successful.
1. Broken Link Building
Broken link building is easy, and could provide a substantial avenue to earn the right links. You can leverage broken links by asking websites with broken links to replace the links with valid ones to your site.
The problem is: Finding broken pages in your field might be quite difficult.
Enter: Broken Content Linking.
You may use Semrush Site Audit as a broken link search engine with Broken Content Linking.
After that, create links to your website using conventional BLB.
Utilizing dead links will present you with countless options. The internet is actually broken, in all seriousness.
Many of the links you find on authoritative blogs are actually broken. Links will inevitably break as hosting expires, websites are broken during file transfers or migrations, or typos are made when typing. They lead to unattractive 404 error pages for users.
Your advantage is in all of these broken links.
Fixing broken links is nothing innovative or novel. The internet will always have new broken links that need to be fixed, therefore this link-building strategy will never become antiquated or lose its effectiveness.
Can 404 or broken links affect my ranking on search engines?
You don't need to fret if your blog has too many dead links and you're concerned about how it can affect how well it performs in searches.
Broken or 404 error pages won't have an impact on your site's ranking, according to the Official Google Webmaster Central blog and Semrush in 2021.
Most importantly, they assure you from the start:
"…404 errors won't impact your site's search performance, and you can safely ignore them if you're certain that the URLs should not exist on your site."

Search engine journal
Is 404 a good User Experience?
The answer is NO
People don't expect to see a 404 error page when they click on your website from an organic results page; instead, they want to see the exact information they searched for.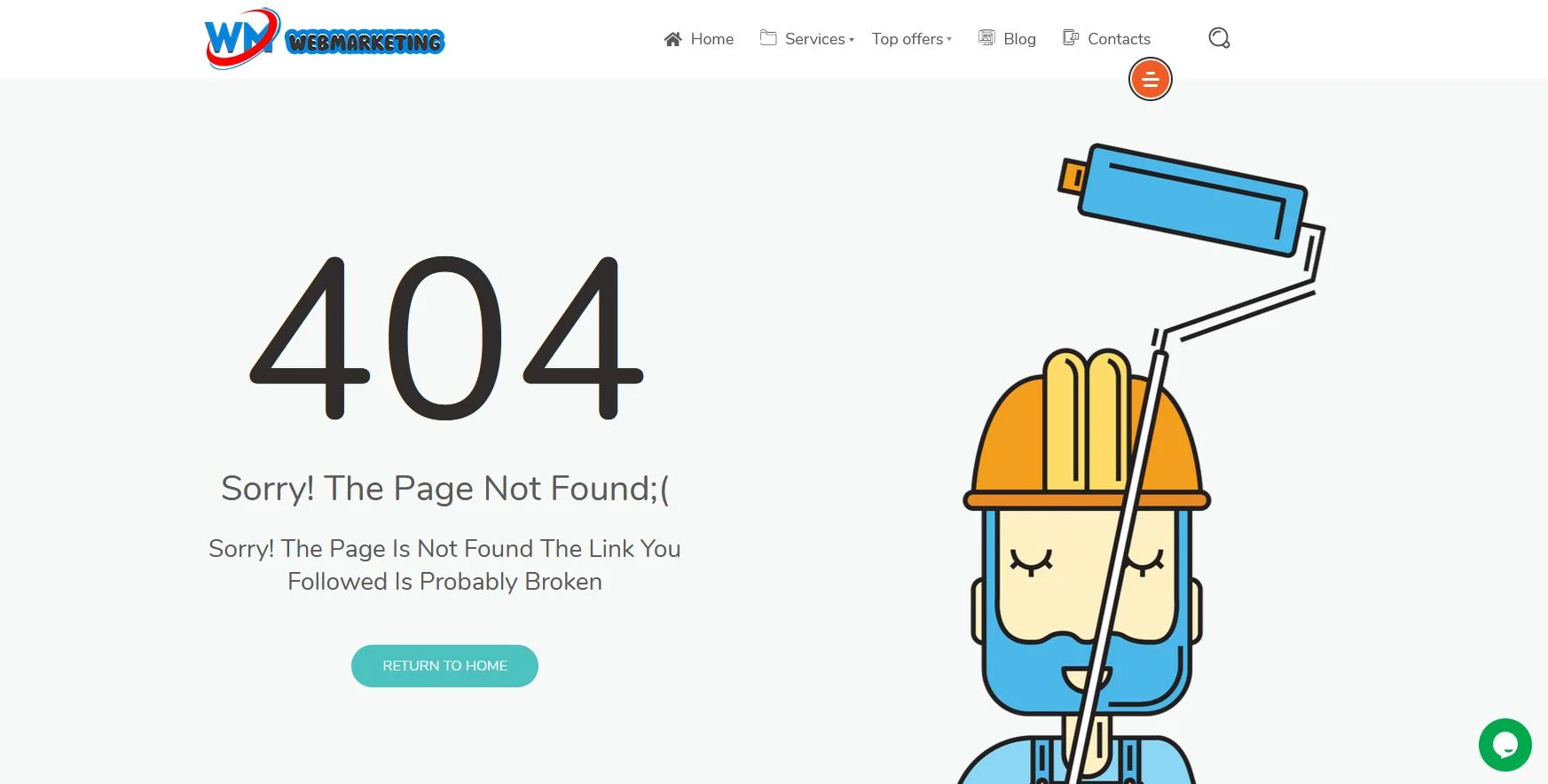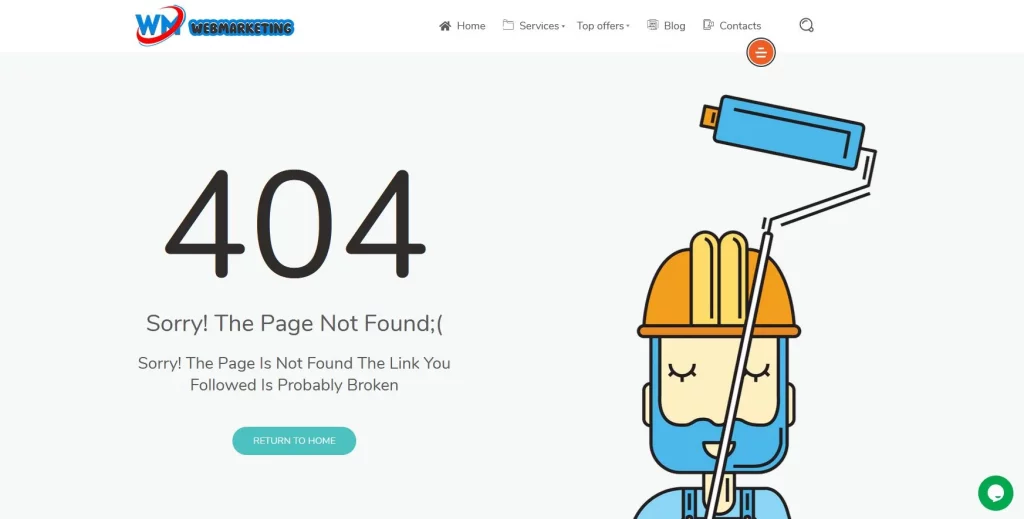 It is usually annoying when you search for something from a search engine page and you are landing on a 404 page.
Simply said, there are four easy steps to broken link building:
Analyze the backlinks of a relevant website
Look for broken links
Discover the owner of the broken links,
And inform them of the dead links.
2. Double Down On Long-Form Content
Will creating long-form pages instantly generate links for you?
The answer is No.
However, it may improve the likelihood that others will link to you. In fact, BuzzSumo analysis of 900+ million blog posts revealed that longer content receives 77% more links than shorter pieces.
3. Strategic Guest Posting
When an author creates a piece of material under their own name for another blog, it is known as a guest post.
A simple approach to getting a ton of exposure rapidly is to write guest blogs. However, guest posting needs a lot of labor.
They need a lot more than simply posting something on a page at random.
Your guest posts should position you as an expert in your field and encourage people to contact you.
They shouldn't only be able to appreciate your stuff, though. You and they both want them to follow up on it.
First off, guest blogging exposes your company to a completely different audience. Also, brand mentions without a link may result from guest pieces.
Mentions without a backlink are less effective than backlinks. Still, they are helpful. Lastly, links can be created from your guest posts.
4. Generate Brand Signals
Brand Signals are a VERY UNDERRATED aspect of off-page SEO. Google determines whether your website is a legitimate brand using brand signals.
Bran signals can be the number of times your brand appears in branded searches on Google. Your specific brand name ("WebMarketing") may be searched for in these cases.
Alternatively, it may be your company name followed by a term or phrase ("WebMarketing SEO Agency").
With the aid of the Google search console, seek your branded queries, and have a look at the "Impressions" column.
You can also invest in YouTube and set up Brand Tracking.
This is a quick way to find out how frequently your company is mentioned on blogs, news websites, and discussion boards… and how that conversational pattern evolves over time.
There are many excellent brand tracking tools available like BuzzSumo alert, Google alert and others.
Another way to generate branded content is to Publish Research-Backed Content. Content that is supported by research can directly improve your off-page SEO by directing high-quality links your way. It is also known that social sharing can indirectly help your off-page SEO.
Because social media shares increase brand awareness, more branded searches and mentions may result.
Read also:
5. Create High-Quality Content That's Link-Worthy
By producing excellent content, you can achieve backlinks in one of the simplest ways possible. Your objective should be to produce content that other bloggers and professionals in the field may utilize and link to your website.
This tactic could take a lot of work, but if you can master it, it will be worthwhile. You can develop a variety of content types. You can publish list pieces, quizzes, how-to articles, and guides.
If you have a pet blog, for instance, you might write a how-to article on how to care for your dog.
But how do you determine which content type to use?
You can do keyword research on the niche and topics you wish to write about that are among the top post types. It gives you an idea of what type of content you should be producing and promoting to get backlinks.
List of Off-page Ranking Factors
1. Amount of referring domains
You can check how many backlinks your website has using Ahrefs' Site Explorer or free backlink checker. Simply paste or type in your site's url and leave the rest for them to show you all the backlink details you want to know.


However, the goal is to develop connections specifically to the pages you want to rank in search engines, not so much to increase the number of backlinks to your website overall.
2. Build Link Authority
One of the key elements that has a big impact on your SEO performance is authority.
There are three degrees of authority:
Domain authority
Page authority
Links authority
To know more on these types of link authority, see our post on authority and trust in SEO
Links are not all made equal. Quality counts. The operation of PageRank takes this fact into account.
The more "authority" a page has when linking to other pages, the more authority it confers on those pages.
In other words, a link from a page with high authority is more valuable than one from a website with low authority.
So, how do you evaluate the "authority" of a web page?
While there is no precise equivalent to PageRank, there are some comparable metrics, such Ahrefs' URL Rating (UR).
On a scale from 0 to 100, UR indicates the strength of the backlink profile for a target URL.
In Ahrefs Site Explorer, paste the URL to view the UR score for any page.

In the "Backlinks" report, you can also view the URL Rating of each linking page.
When evaluating backlink opportunities, this aids in determining the credibility and quality of a connecting page.
3. "Dofollow" vs. nofollow
Building followed ("dofollow") links should be given priority because Google does not pass PageRank over nofollowed links (i.e., links with a rel="nofollow" tag).
Although practically all links on the internet are "followed," some websites, like Forbes, "nofollow" nearly all outbound connections.
It pays to make sure that their outbound connections are followed if you're actively building or pursuing links from a specific website.
Install the Chrome extension known as nofollow, which draws attention to nofollow links on the page, to do this. When analyzing and ranking backlink chances, this is helpful.
Nofollowed links still have importance. They may increase referral traffic, which indirectly benefits SEO.
However, it pays to focus your efforts if you are spending a lot of time and energy on link building.
4. Anchor text
The words used to link one online page to another are referred to as "anchor text" in this context. Like i wish to link to this post on How Search Engines Work?: Crawling, Indexing, and Ranking. This is anchor text.
Google states in their original PageRank patent that:
Google employs a number of techniques to improve search quality including page rank, anchor text, and proximity information.

infolab
5. Relevance
A website that connects to you is endorsing the value of your products or services. However, not every vote is made equally. It's important to consider the relevance of the connecting website and web page.
Relevance is when a dog shop releases a post and a vetenary blog links to you. This will have more weight than a link from a fashion blog.
Some question about relevance been more important than authority has been done in some forums and for me it depends on what angle you look at it from.
I would probably choose high-authority/low topical relevance if my goal was to improve ranks quickly.
Alternatively, I would choose lower-authority, high topical relevance if I wanted to maintain my rankings, traffic, and conversions.
So you can see it depends on what you wish to achieve from your set goal
6. Social Bookmarking
This involves the use of a browser-based application to tag a website page making it simple to return to it later. This practice is known as social bookmarking.
You can use the functionality of various platforms to bookmark posts rather than adding social media updates to your browser's favorites.
Why links are still a ranking factor
They continue to be among the toughest things to manipulate. Although there are some sketchy techniques to get backlinks (such as buying them), getting high-quality links is typically extremely challenging.
If a piece of material isn't useful to the audience, people won't often link to it.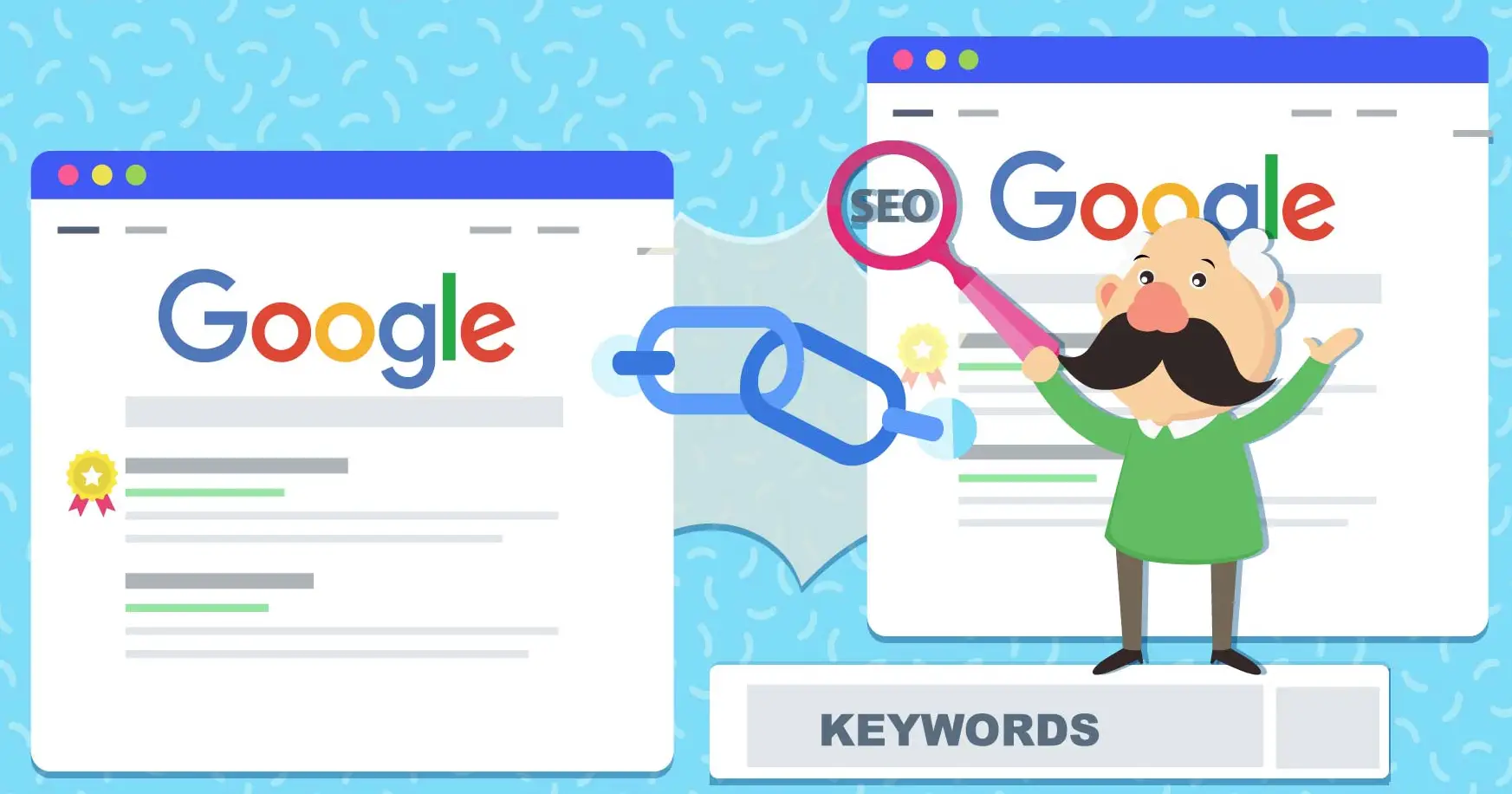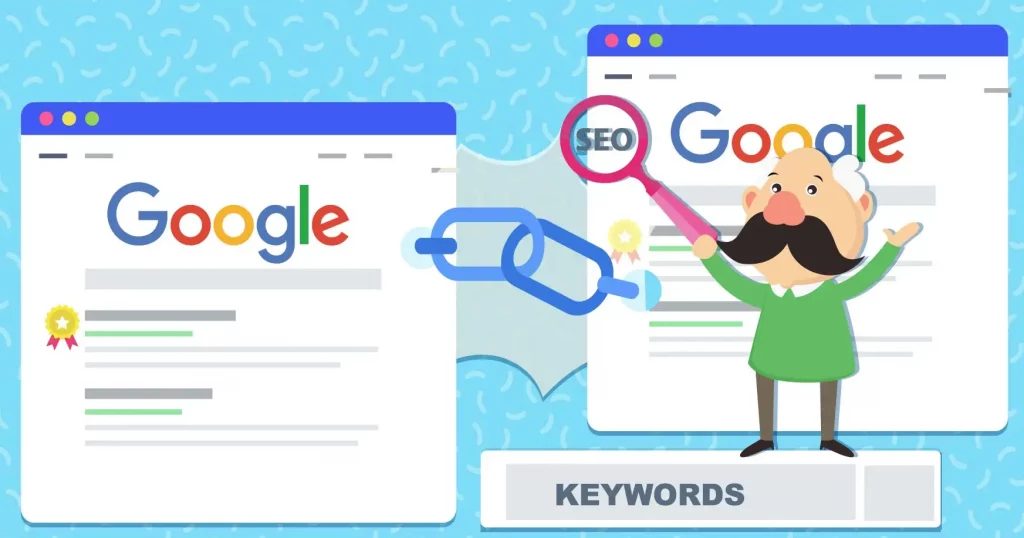 Relevance and quality of the content are other important variables. No matter how many links a piece of content has, if it isn't relevant, it shouldn't rank.
Even if something is pertinent but extremely subpar, it shouldn't rank. You also can't neglect other SEO factors, like your site's overall information architecture, usability, how readers interact with your material, and whether or not you should be employing SEO tags like rel=canonical, noindex, rel prev/next, and others.
In a nutshell, Backlinks still matter for the following reasons
You must be sufficiently committed to your business to at least maintain a website and produce content worthy of linking to in order to build links.
A link is a visible, permanent (at least theoretically), and unchanging endorsement of another website that remains visible forever, unlike a social network post.
Your audience can leave your website and visit another by clicking links you provide to third parties.
Take time to create quality and relevant content taking into account all that has been listed on this post and you are sure with time you start growing those backlinks to propel you to the top as an industry E-A-T.
Remember to share with the social buttons below. Thanks