A lot of companies ditch out messages that they are the best search engine optimization (SEO) company that can rank you on first page. So how do you decide who (the right SEO company) to hire when the market seems to be so saturated as a business owner?
Avoiding these popular SEO scams will put you on the road to making wise business selections if you're looking for a reliable SEO firm whether in Nigeria, Ghana, Uk, USA or anywhere in the world.
The 11 Most Common SEO Scams
As old as SEO itself is, there have always been SEO frauds. Fortunately, there are ways to recognize the most typical SEO scams and what you need to know to avoid them.
Here are the top SEO scams and how to spot them from a mile away, without further ado.
1. Guaranteed Google Page 1 Rankings
The reason this scam is the most common is probably since every business owner wants to rank #1 for their keywords and most don't like to hear that it might not be attainable.
Google's response to this deception is unambiguous. "Top positions in search results or AdWords are never guaranteed by Google". Any business making these kinds of promises should be avoided.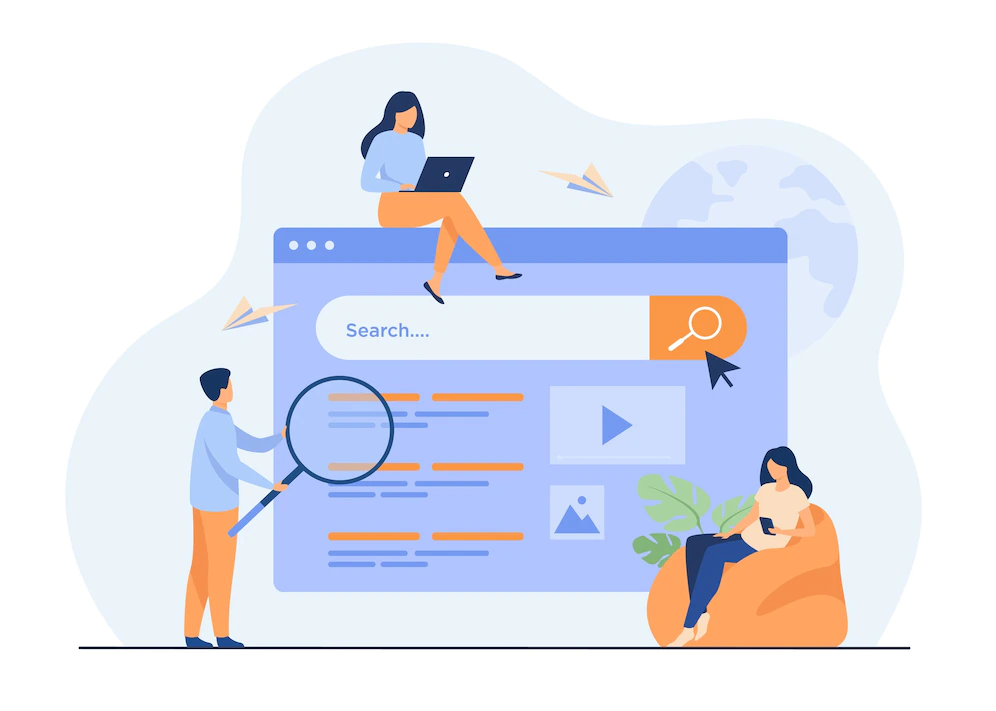 Nobody can promise you a position one rating on Google or any other search engine for that matter.
No so-called SEO "expert" has any control over how a website appears on the search engine results page (SERPS).
While it's true that top SEO companies employ certain tactics to raise website rankings, doing so with the guarantee of consistently ranking #1 is not only unethical, it's unjust!
You can't just blame SEO for your lack of results and hope for the best. It is a planned effort that leverages years of expertise, experimentation and staying current with technical skills.
High levels of expertise are necessary in terms of knowing what works and doesn't work in Google.
Everyone would be on page 1 if ranking were that easy.
2. "WE KNOW SOMEONE WHO WORKS AT GOOGLE!"
"I know a brother who married the sister of his friend, I can connect you."
Have you ever heard of such?
I've done it numerous times until you realize that name-dropping and "knowing a guy" are scams.
First of all, they are lying right off the bat (most likely).
Second, as already indicated, it has no significance.
There is no secret power that will enable a company to rank your website even if they claim to know someone at Google.
3. The Google Partner Scam
By identifying itself as a "Google Partner," an SEO company establishes its credibility. This deception can be used in conjunction with some of the other scams on this list, such as Guaranteed Rankings, and is typically hidden in the initial outreach email.
They appear legitimate because of the implication that Google is endorsing them, even though they typically aren't.
For SEO, Google doesn't have a partner program.
Despite what they may tell you, Google does not have a certification program for search engine optimization. They do, however, have certification programs for Google Analytics, Google Ads (and all of its offshoots), and a few other products.
Even if the company holds certifications for some of the other Google products mentioned above, SEO work does not benefit much from them.
​4. WE'LL INCREASE YOUR PAGERANK!
Please, whatever you do, don't fall for this.
As Google no longer updates PageRank (PR), this measure has been obsolete for three years or more.
When any SEO company starts talking about improving your page rank or constructing links from a website with a high page rank, you should generally have a bad feeling about it.
In addition, even if it were still updated, PageRank has NO IMPACT on the ranking of your website.
5. We Create Instant Link Building
Scammers who use links will promise to build hundreds or even thousands of links to your website while making the implausible claim that these connections will boost your rankings. In Google's algorithm, links' quality is crucial, though.
An effective link points to your website and drills down from a reliable source. You cannot buy or readily obtain a high-quality link. Your website will appear to be trying to manipulate the rankings of thousands of low-quality links from low-quality sites added to it overnight.
Google has gotten quite good at spotting artificial links and does not like when users try to manipulate the system.
This strategy is rapidly detected by the Google Penguin algorithm, which reduces the value of each and every one of those links.
In fact, Google might manually penalize your website. We're telling you, you don't want this to occur.
Not only will you waste money on useless links, but you'll also have to pay someone else to improve the link profile of your website and eliminate the manual penalty.
PBNs, or private blog networks, are an illustration of a well-liked black hat link-building strategy.
A private blog network is a collection of websites with little value for users and thin content.
They exist only to create links that lead to the websites where you earn money.
Since there are currently some high-quality Private Blog Networks operating without being detected by Google, this strategy may initially seem promising.
But beware—Google will penalize you if you use this method since it violates their webmaster standards.
6. WE SUBMIT YOUR SITE TO THE SEARCH ENGINES!
This is unquestionably one of the BIGGEST SEO frauds you will ever encounter online.
Funny thing is, in order for your website to appear in search engine results on Google, Bing, Yahoo, and other search engines, you don't actually need to submit it to those companies.
Each search engine has its own "spiders," which are computer programs that scour the internet for fresh web pages.
A newly discovered website will immediately be indexed by Google and all other search engines once it has been "crawled."
So how does the website submission fit into the picture?
Yes, you must never pay someone to perform this for you.
7. We Have the 'Secret' Sauce
Anyone telling you "we got the magic formula" for SEO is just giving you false hope and will end in premium tears when Google serves you breakfast (heartbreak). PAy attention to this post to identify SEO scams and not fall, victim.
There are tried-and-true methods and best practices to rank well, even if nobody, not even Google, can claim to fully comprehend all facets of Google's algorithm.
If a business can't or won't describe their procedures or explain what they're doing in detail, there's a good probability that they're either doing nothing at all or, worse still, employing black hat SEO tactics that will harm your results.
Insisting that "you are ultimately responsible for the activities of any company you hire, it's wise to make sure you know exactly how they aim to "assist" you," Google makes you accountable for your SEO decisions.
8. Free Trial SEO Services
Some businesses provide a trial period of 30 days of free service. Simply grant them administrative access to your website and perhaps even your credit card data.
Sounds simple enough. With these bargains, don't spend your time. It's a last-ditch effort to attract new clients to offer a free trial.
A knowledgeable and assured SEO will not propose to handle it right away or even at all. This strategy and others like it have recently been used by con artists to get admin access and then install malware onto websites.
Avoid giving someone with a questionable reputation admin access to your website. This is risky!
9. Prices Too Good to Be True
You will receive professional SEO work for a remarkably low cost. Run o!
An SEO company will typically offer a full range of SEO services, including link development, technical improvements, and content production, for pricing that are simply unbelievable.
If they will do any work for you, it is usually an extremely low-quality job. The business typically has a good beginning before going away eventually.
Hire a copywriter if you require high-quality material for your website rather than some twit who claims to have experience with SEO.
Wrapping it up
When it comes to SEO work, I've witnessed a lot of SEO scams (basically due to clients forwarding them to me asking if it was legit).
You need to understand that Google ranks web pages and not the website. Whatever you do, be wise to make a good SEO company that is trusted and has its content on top of search engine pages for some or most of its web pages.
Hiring someone that advertises their services via mass email lists will help you avoid the majority of scams.
Using organic SEO strategies, a powerful SEO consulting company may bring your website from obscurity to page one ranking.
In actuality, no SEO specialist can promise a top-page ranking or overnight achievement, but the proper process and the appropriate SEO professional would deliver measurable outcomes and ROI.