On worker's day, people are meant to stay home with friends and family and it can be a time for some brands to watch and take queue Today might have been set aside for rest – but not for Nigerian creatives – who once again must make their respective brands proud with great designs and sleek copies.
We will be sharing some of the undiluted creativity from Nigerian brands on 2021 International Workers' Day. If you have creatives that you feel need to be on this list, kindly share with us and we will update this list.
Read also: 10 Most creative ads by Nigerian brands
Top Workers' Day Creatives By Nigerian Brands
Here are a few selections of workers day creatives in 2021
1. Access Bank Easter Post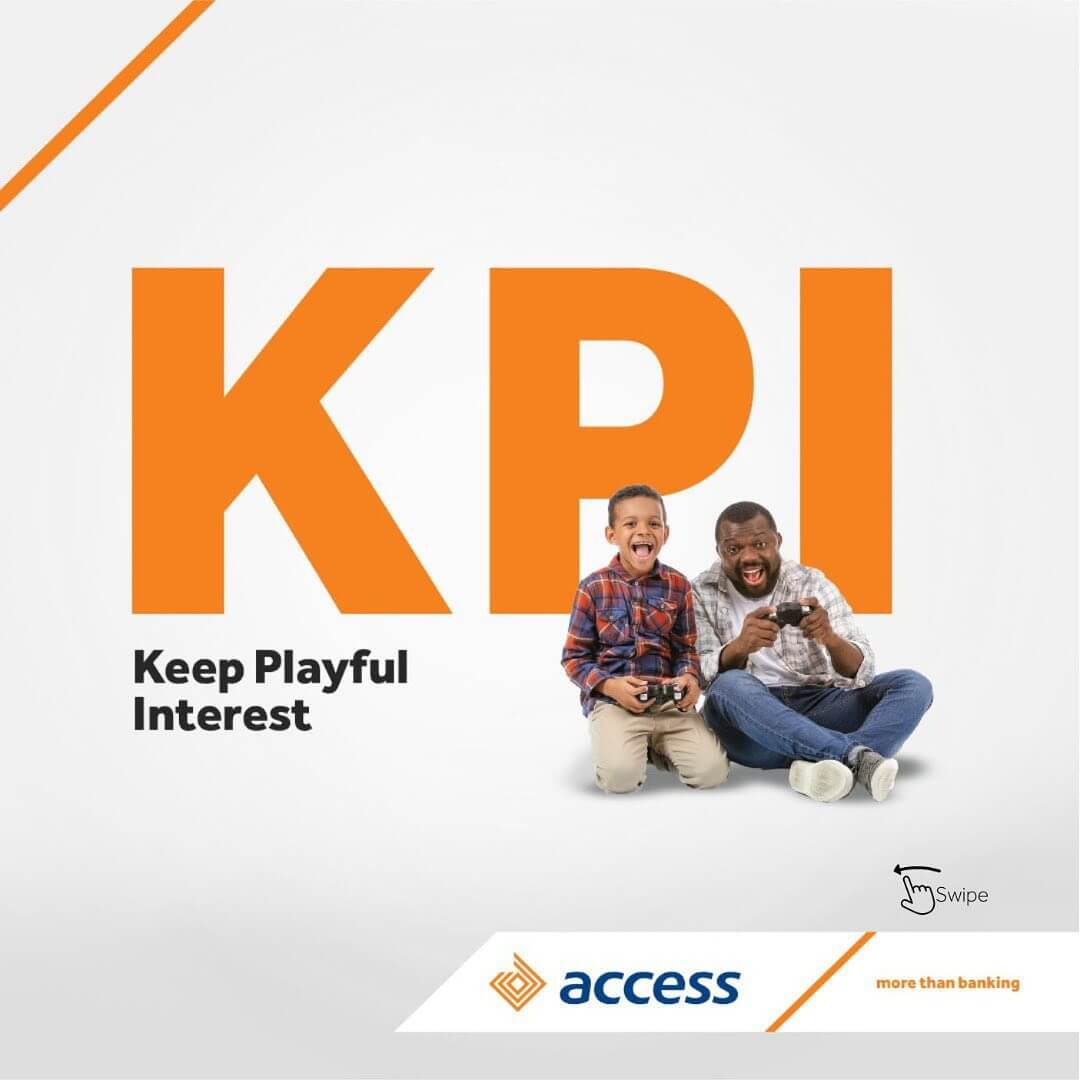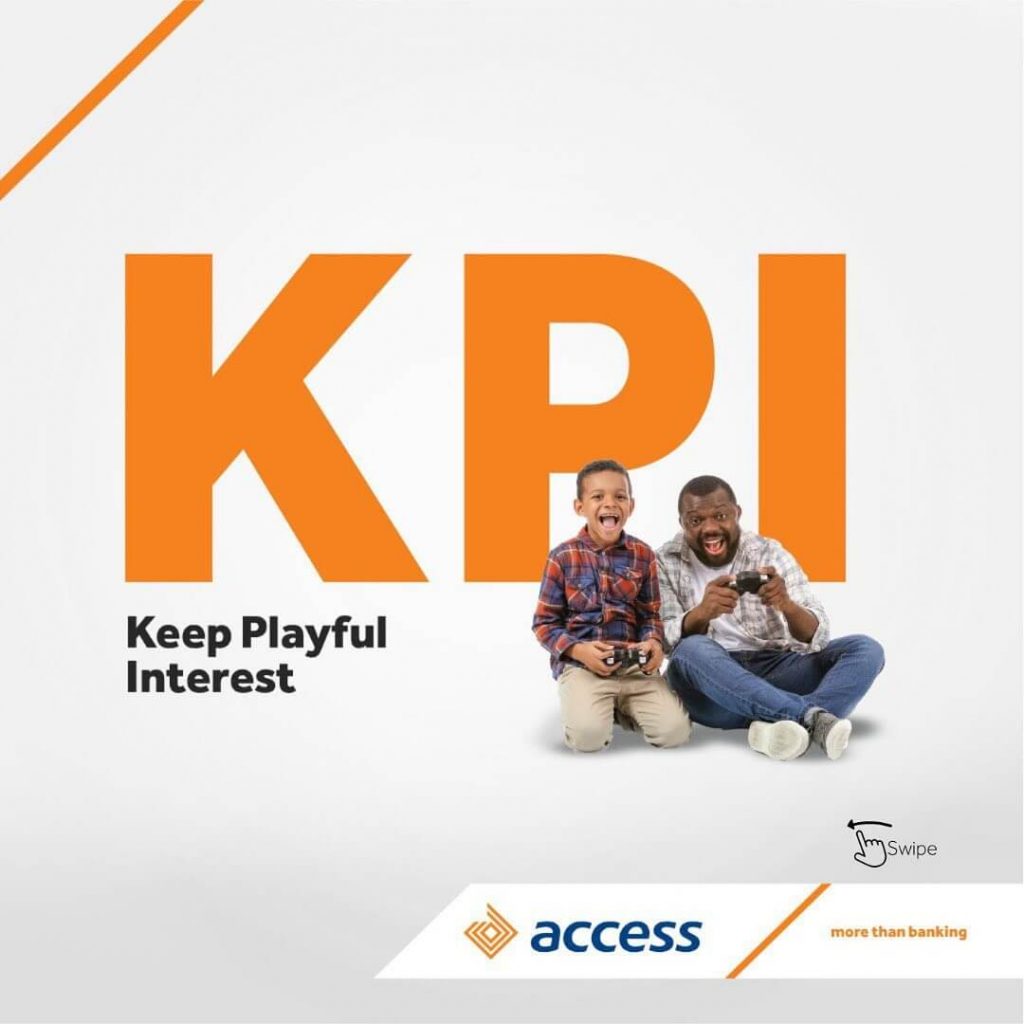 This post by Access Bank was a carousel with some of the work related abbreviation such as KPI, ROI, CEO and MD, and then capped it off by saying "Find more meaning outside work today"
Simple yet effective.
Sterling Bank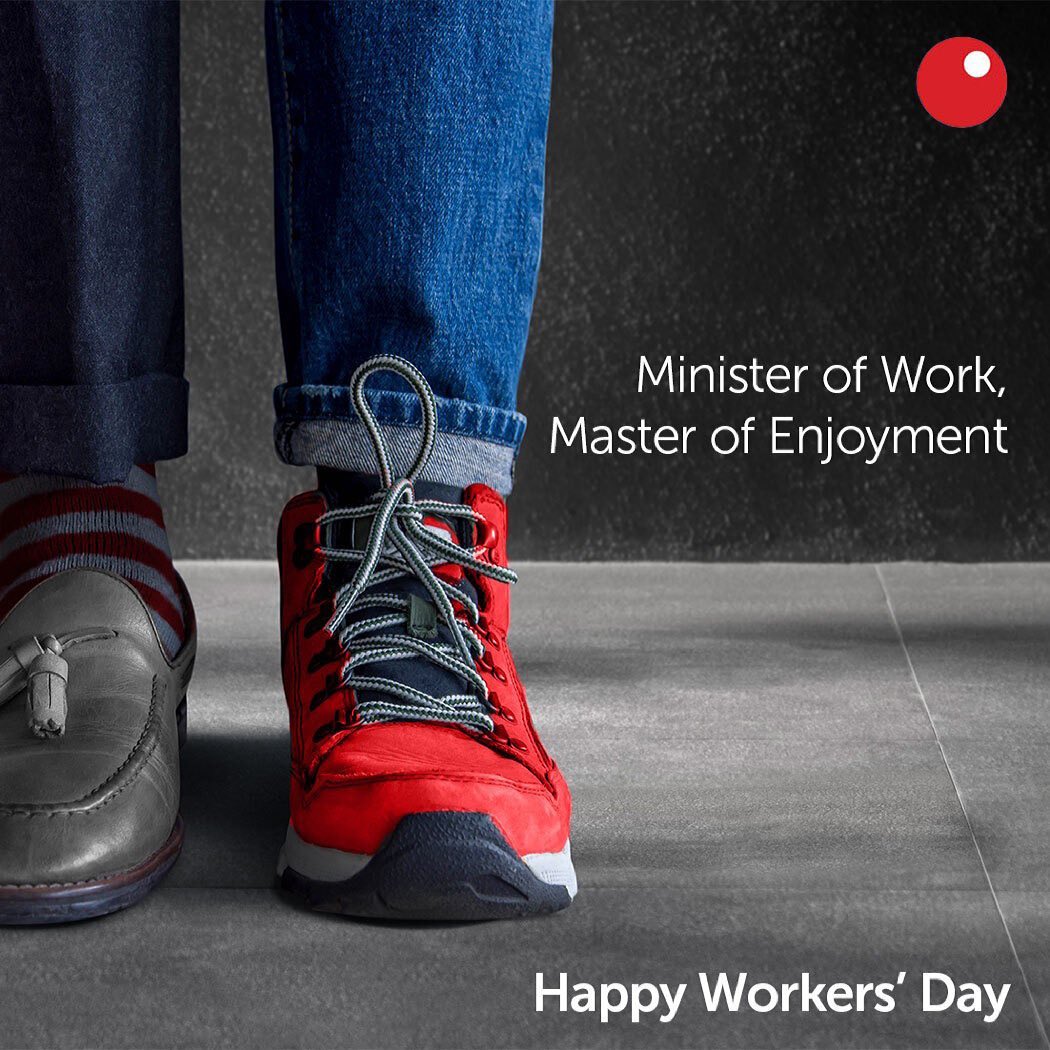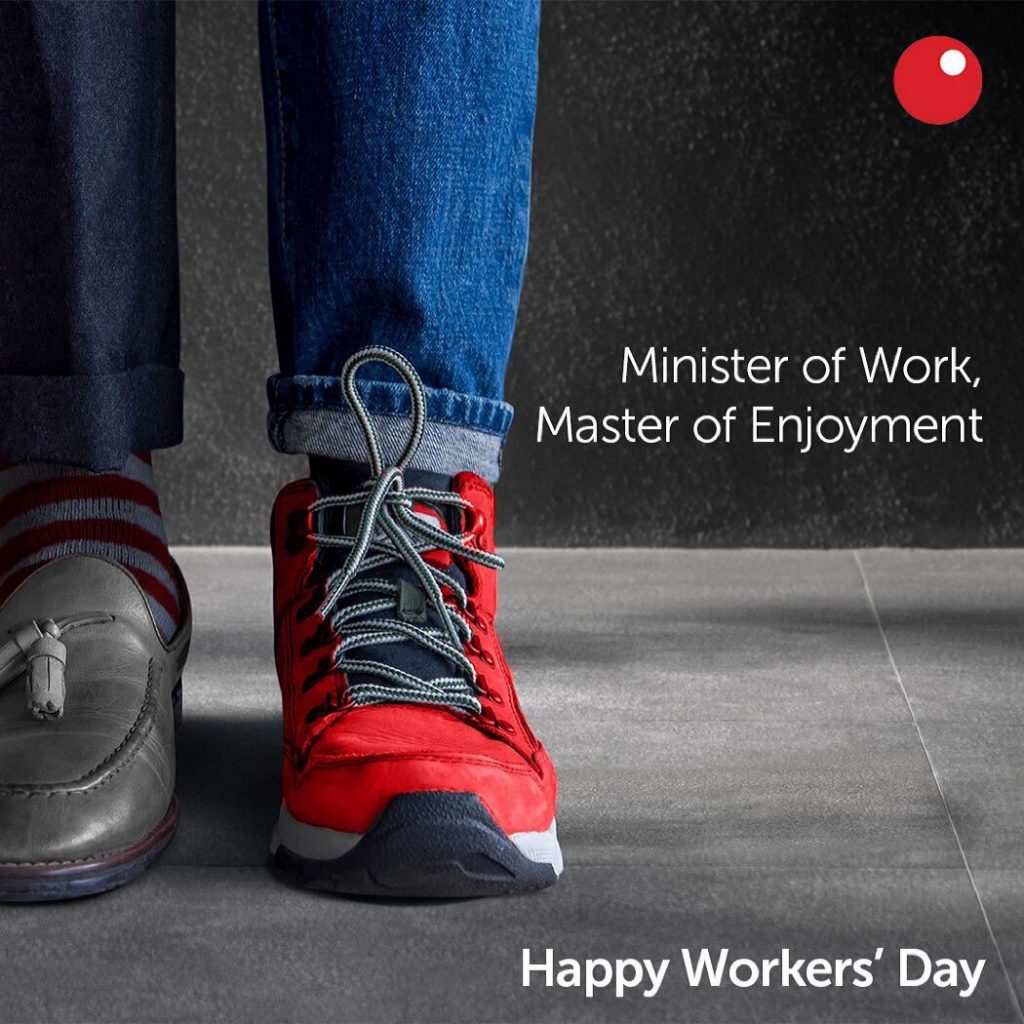 "Today, switch modes. Activate your master of enjoyment flex…" reads the caption. What more can I say? The caption did justice to the design.
Fidelity Bank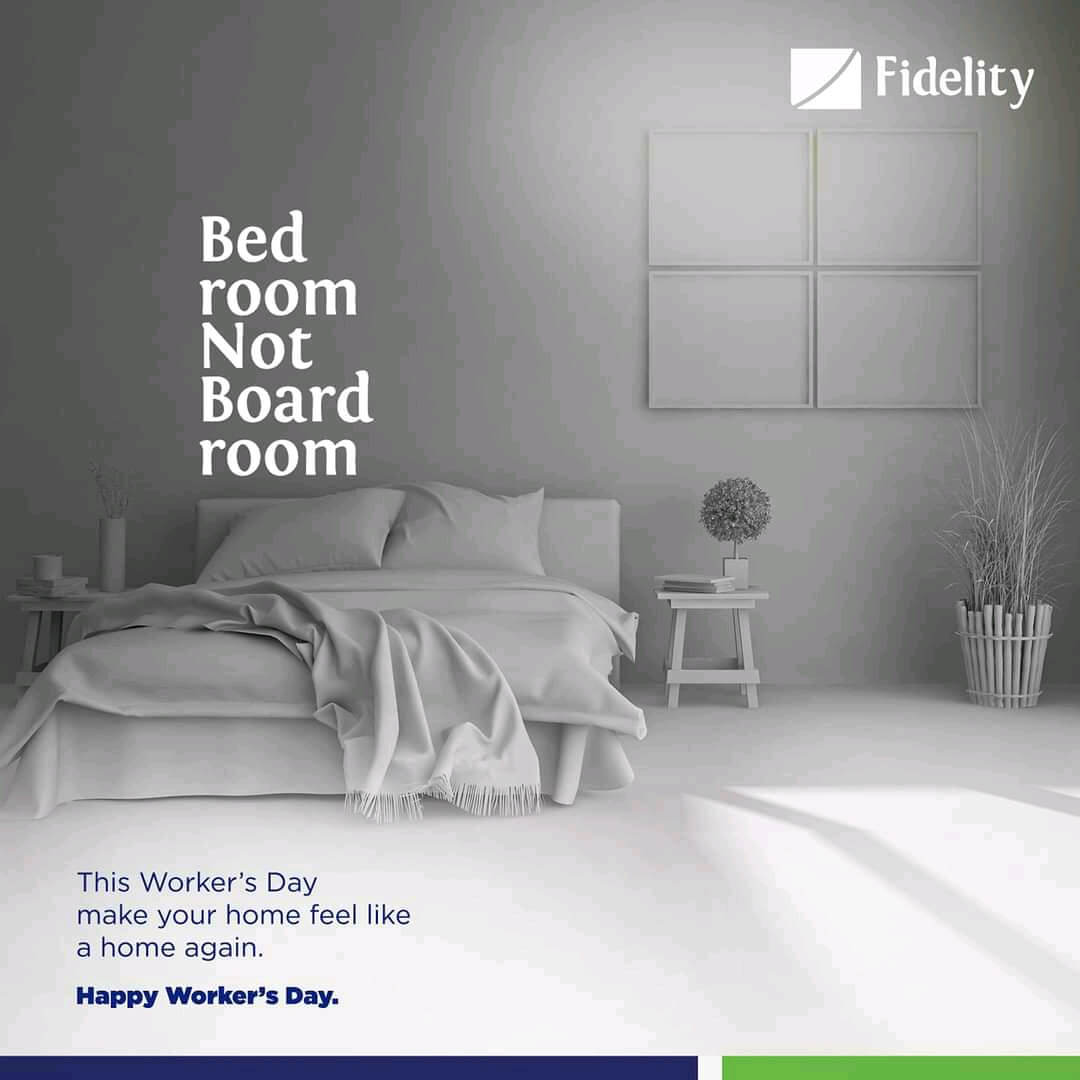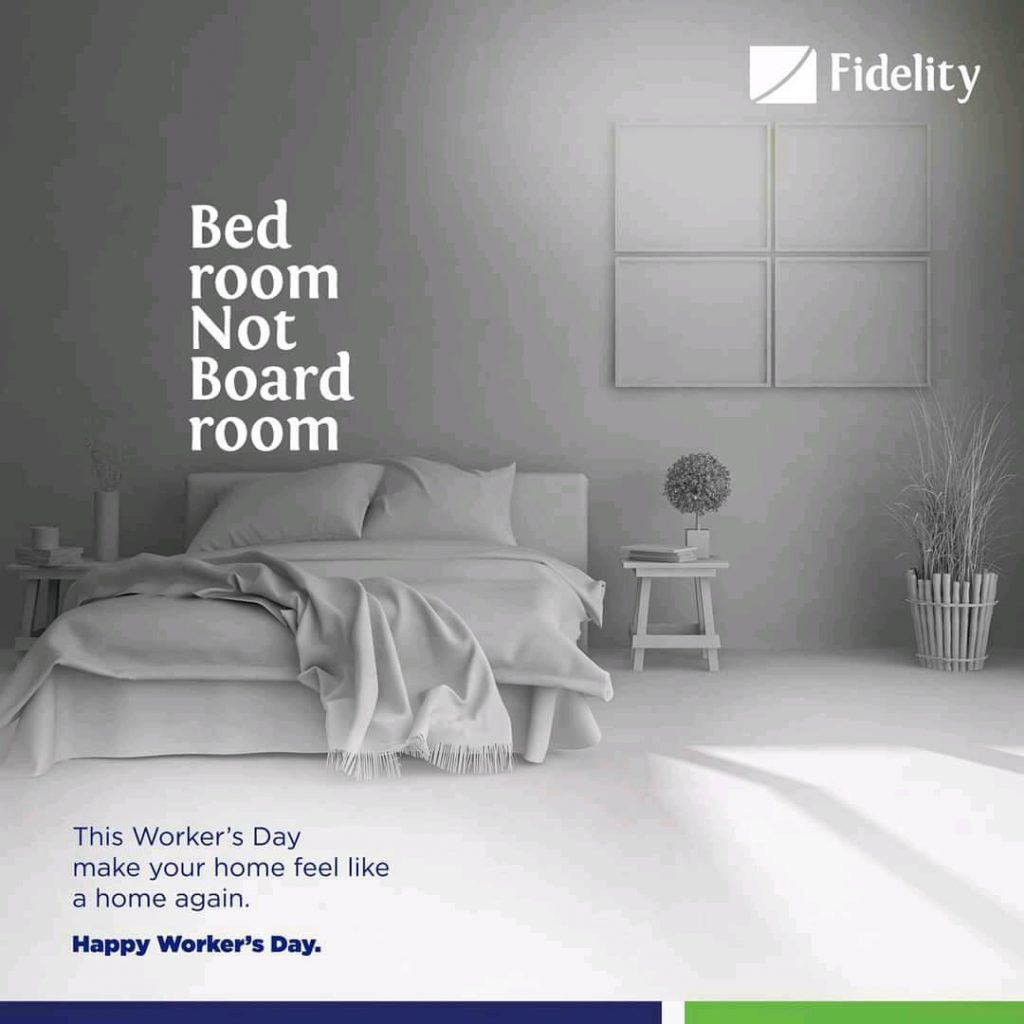 On a day like this, you answer queries in the bedroom and stretch out long-standing issues.
Fidelity Bank knows this too well, and they're saying: "make your home feel like a home again".  
FCMB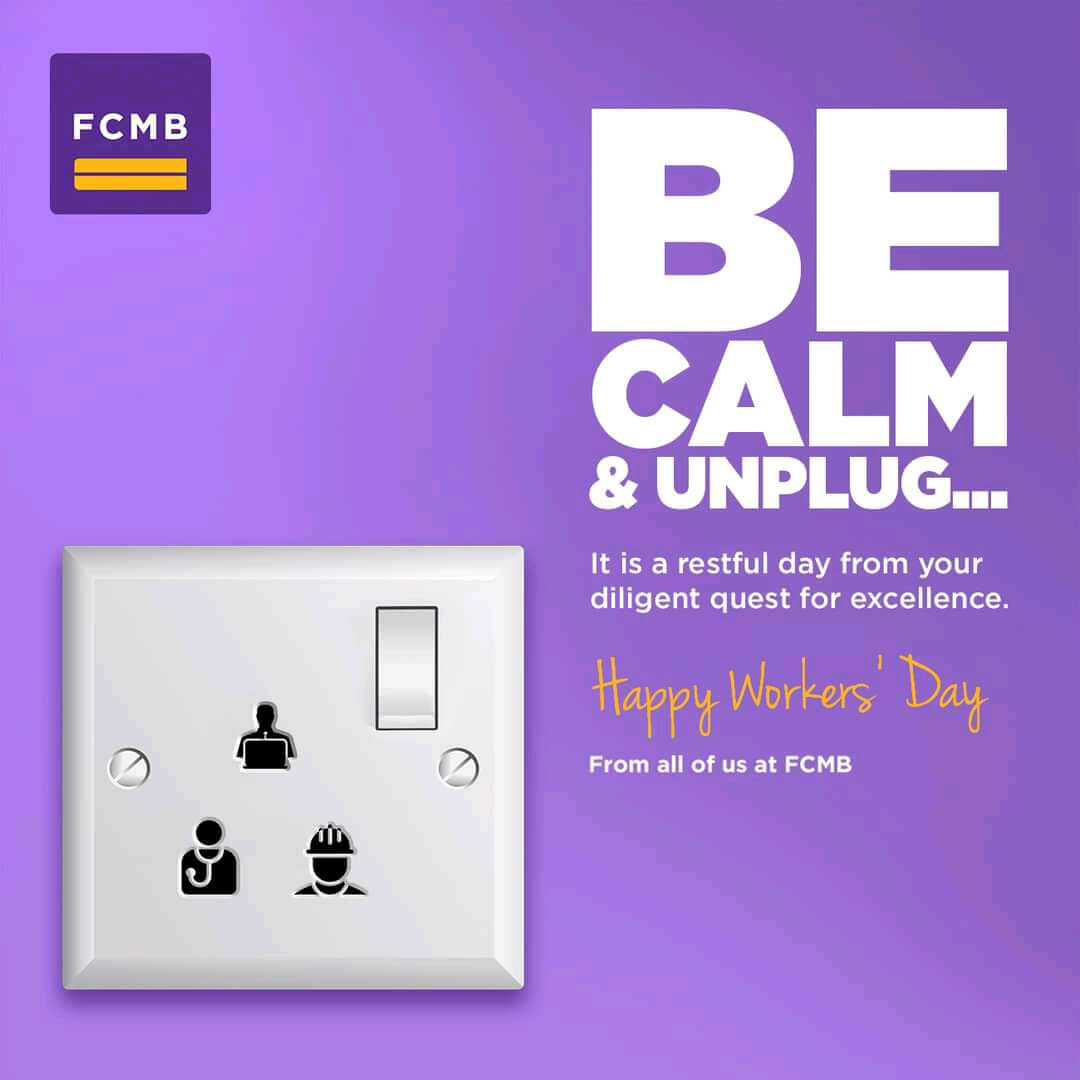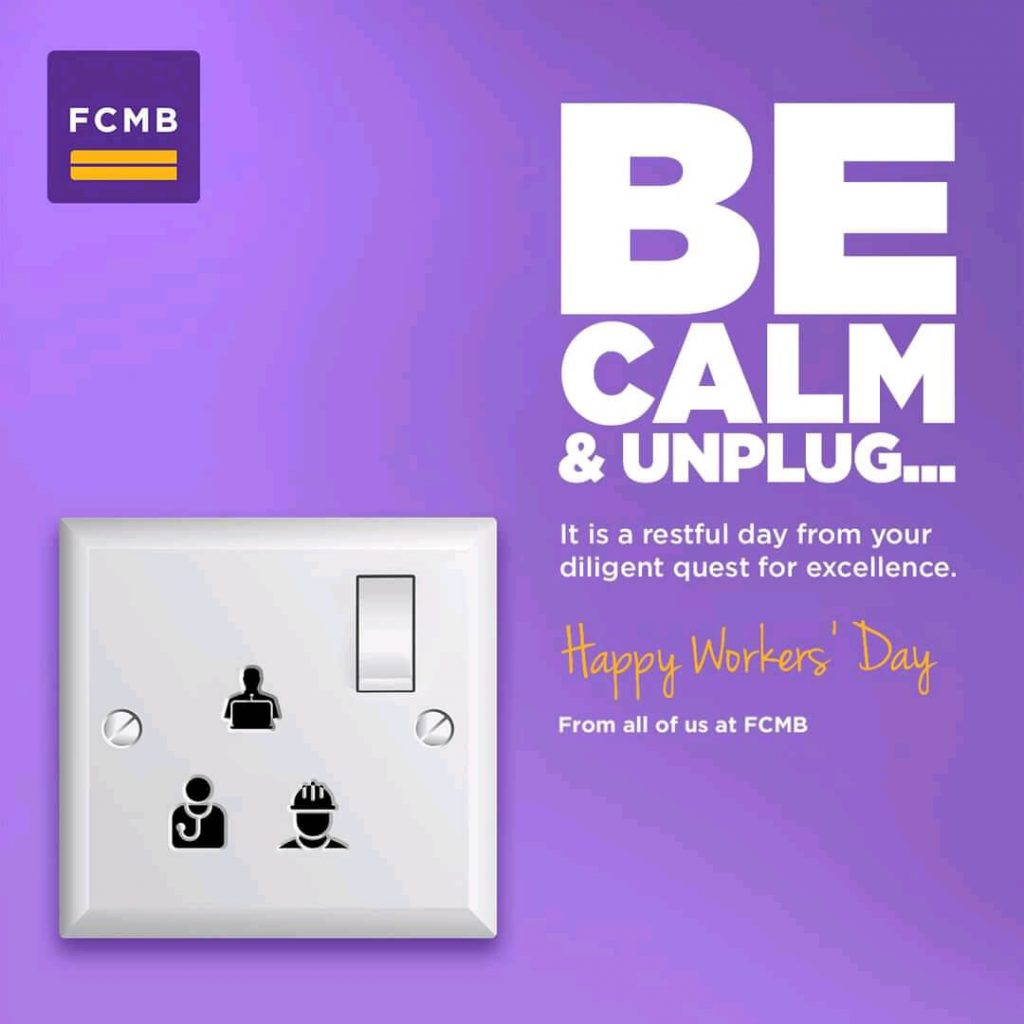 The banger here was the little icons on the socket that are outstanding. It blended seamlessly with the copy, and together they both resonate with a cohesive meaning.
The design is top-notch! they got it spot on with good detailing
GIGM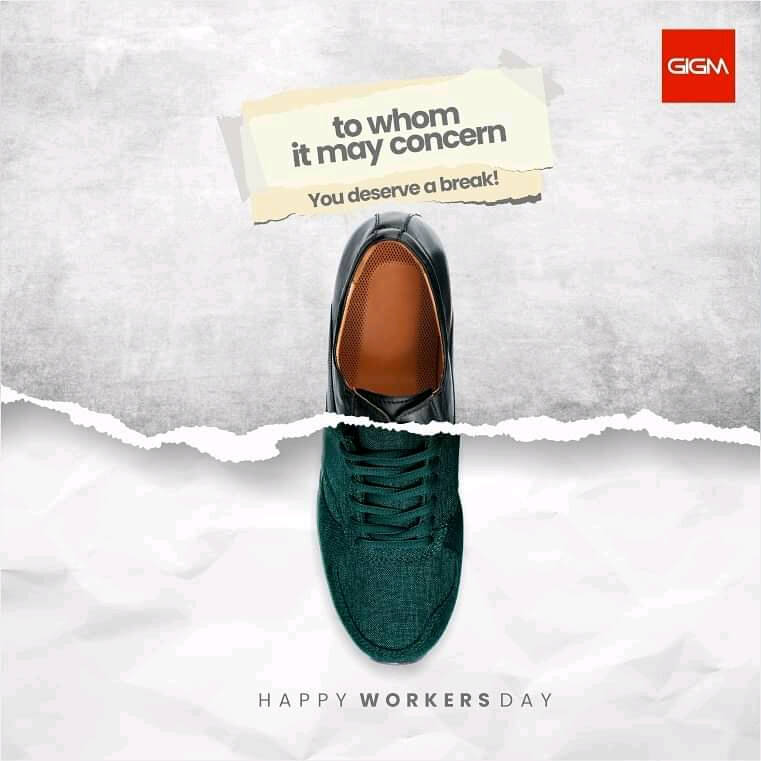 GIG Mobility saying to it's audience, if you have been working or "walking" – as the case maybe – you need to take a break! Cool stuff!
Verve Card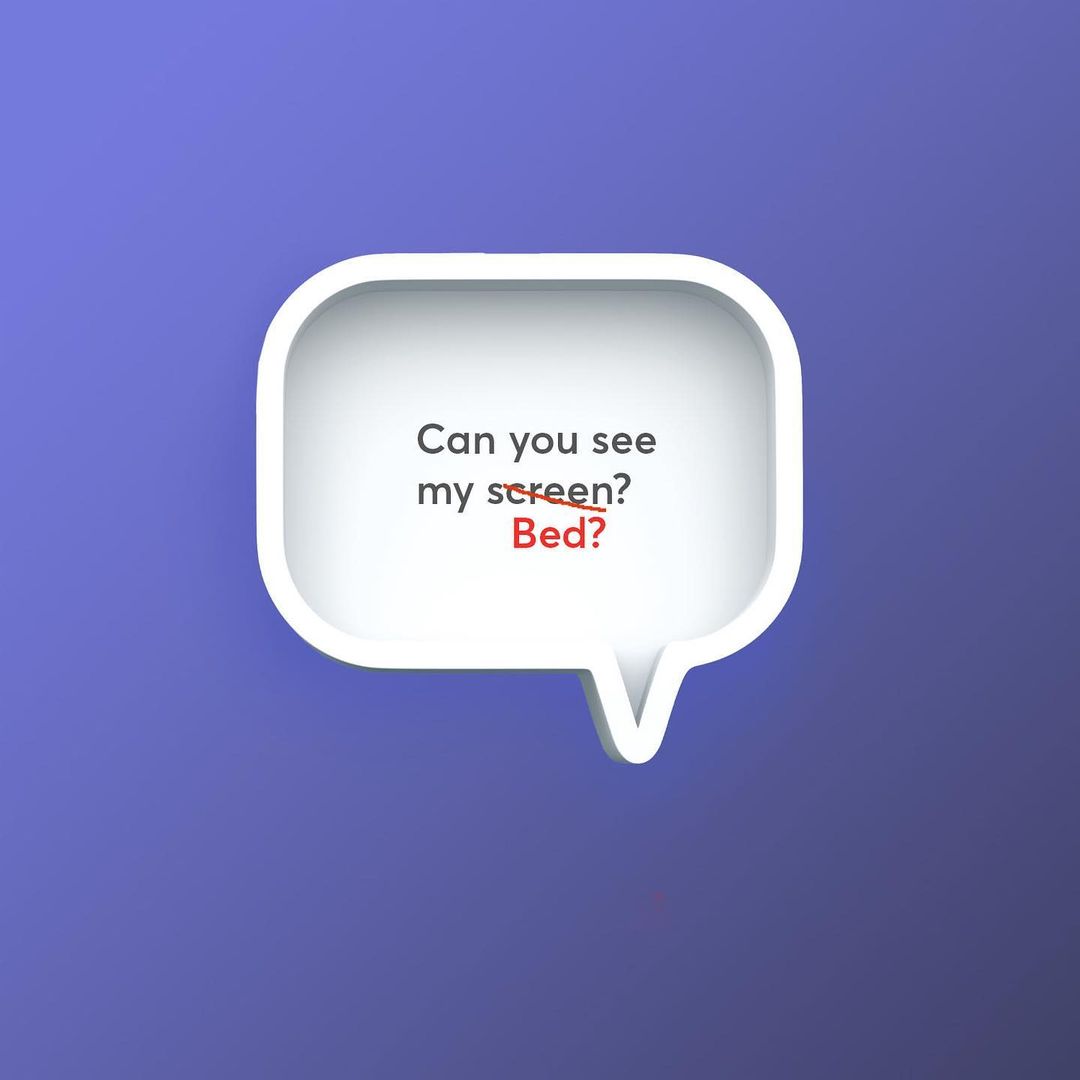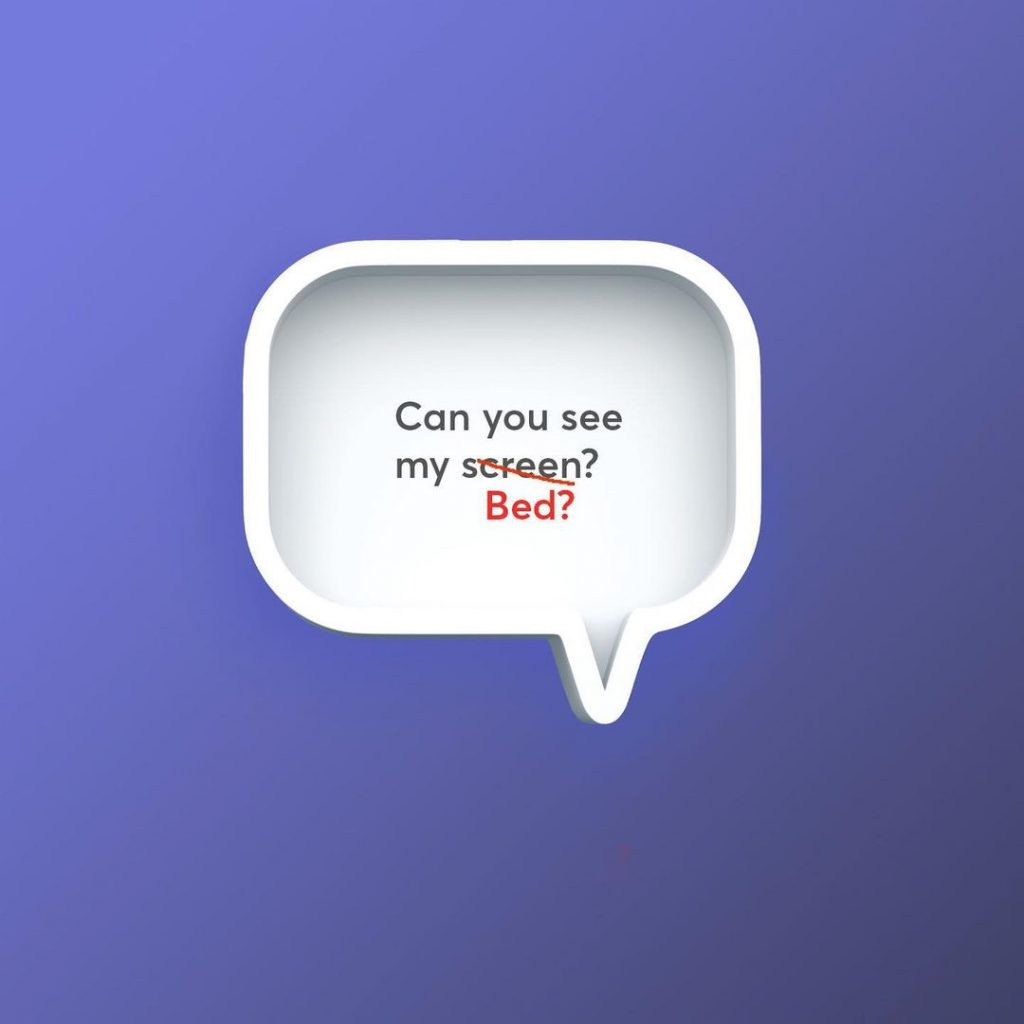 Verve had a carousel post that was really creative coming from Verve.
They totally switched the everyday lingua used at work into something that loosely translates to "Sit back and enjoy".  
Domino's Pizza Nigeria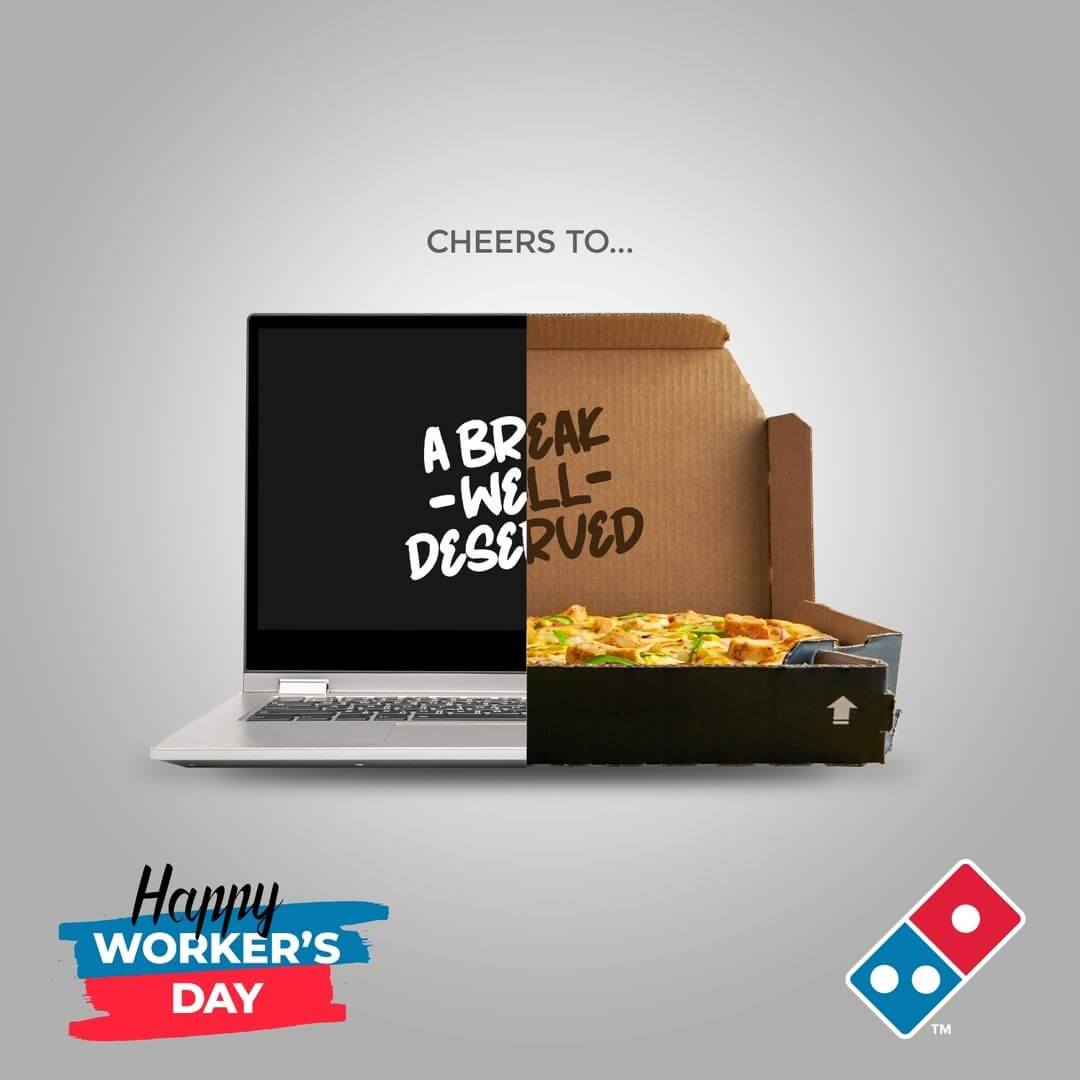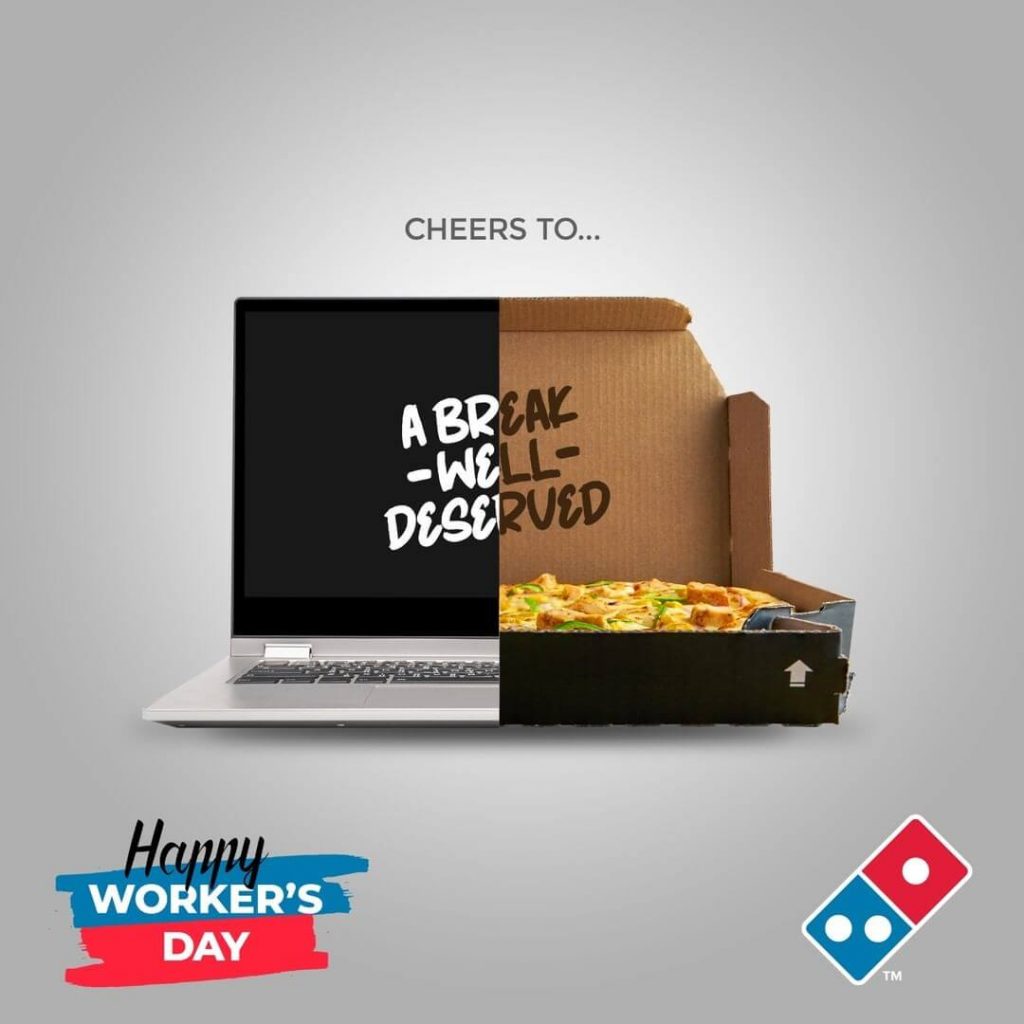 X3M Ideas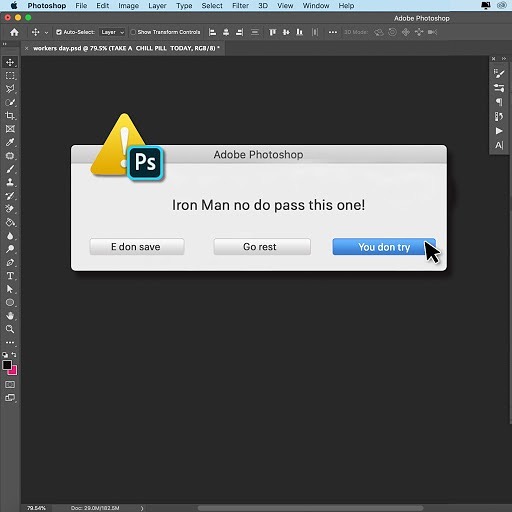 X3M Ideas sent their Workers' Day message playing around with different words like Microsoft and computer saving documents: "E don save. Go rest. You don try".  
In Conclusion, we can say that these ads were cool and awesome. Tell us your pick. You have any post that you feel makes this list, kindly share.